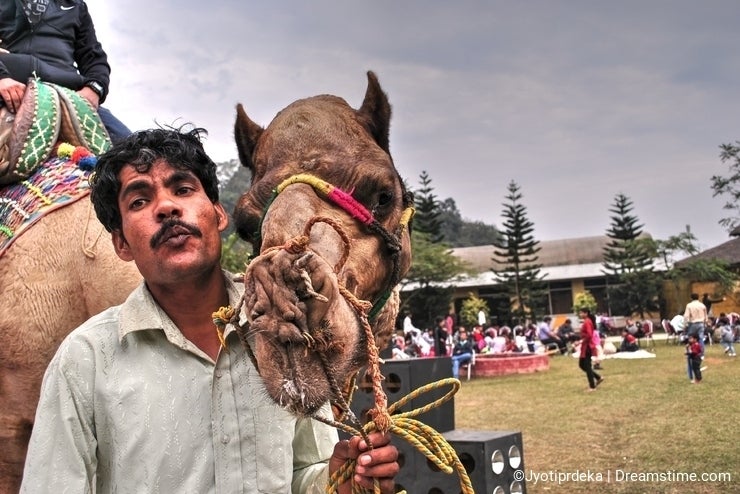 It took up to five rejections to finally get one of my photo selected for Editorial License. Initially I was uploading macro shots, but none got selected. The reason was pretty simple. You need something special and newsworthy. Some of the rejections were the best photos I'd shot and I was pretty disheartened. I was wondering what it would take to get a photo approved for the Editorial License.
Now I come from India. It is place with a diverse cultural identity. You may not believe it, but we have more than 20 officially recognized languages. Moreover, when it comes to ethnicity, we have Mongoloids, Aryans, Dravidians, etc.
I thought why not upload a photo related with the Indian Culture. And the only photo I found that was worth uploading was a Camel Rider. Only the North-Western part of India (Rajasthan) comprises the famous desert known as the 'Thar Desert' and that's where you will find camels. But quite interestingly you will Camel Riders all throughout India, as it is considered a recreational activity. So while scanning through GBs of photographs, I landed on one picture that was captured around four years ago on New Years day 2012 at a holiday resort in Assam, India. I still remember it was my early years of DSLR photography. I was not even able to use the Manual mode properly then. Every photograph was an experiment.
After a little bit of editing, I finally decided to give it a shot. And voila!!! It was approved for the Editorial License. This definitely provided me with a lot of satisfaction and encouragement to consider sending more photographs for the editorial section. And I know now that it's finally time to pack my bags and go hitch-hiking every six months on the exploration of the Indian culture. And I believe I've got in me what it takes to be a featured contributor someday.