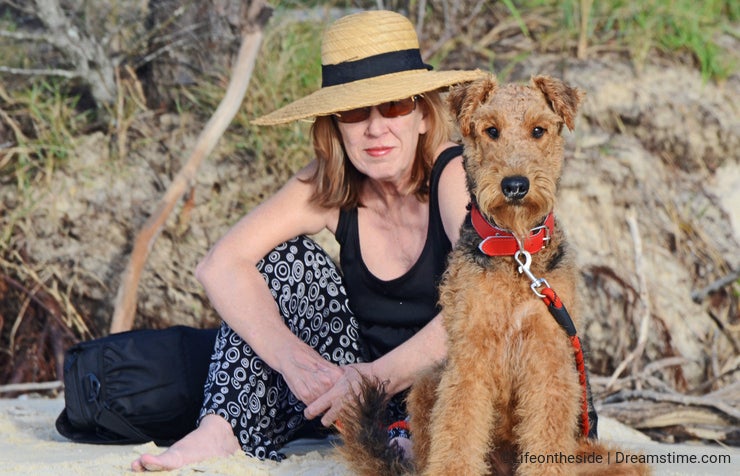 Hi everyone,
I am so excited and just wanted to share with you all that I have just found out that one of my images, the one with myself and my pet Airedale Terrier dog Mordi on the beach,was used in the latest edition of the Dogs Victoria Magazine. The Dogs Vic Magazine is the Australian Canine Council organization and part of the Australian Kennel Club. The photo was on the first inside page on the Presidents page, in full color. I was amazed and only found out through a friend.
I am a member of an online Airedale Terrier group on Facebook and have many good friends in that group, most of who show their pet Airdale dogs. One of my closest friends emailed me immediately after she received the October issue of the Dogs Victoria Magazine and told me that my photograph of Mordi and myself was on the first inside page on the Presidents page. Wowser!!! I was thrilled.
I only know of where one other image has been used, which was the Brisbane City lights festival photograph and it was used in a Brisbane tourist magazine of what to do in Brisbane.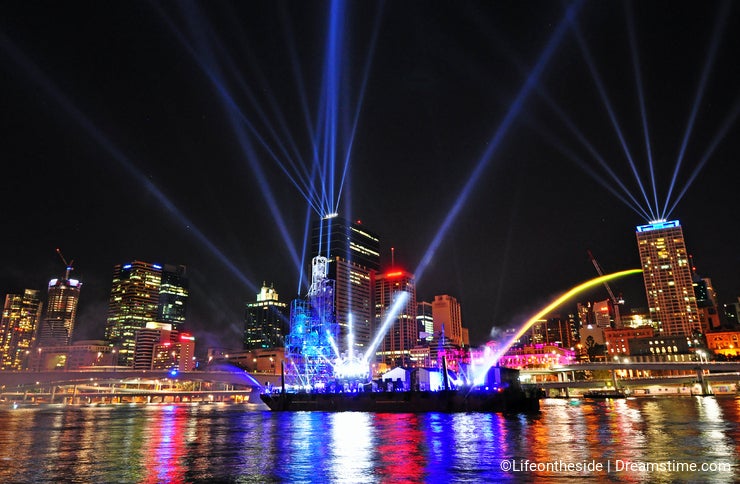 I would love to know any advice or hints of easy ways to find out how my images have been used and if anyone could give me some helpful tips on how to search them out I would be grateful.
It is such a thrill when you actually see your images being used and of course I was more than thrilled when my photograph was used in such a prestigious magazine as the Dogs Vic monthly magazine.
Woo Hoo!!!!