The Juni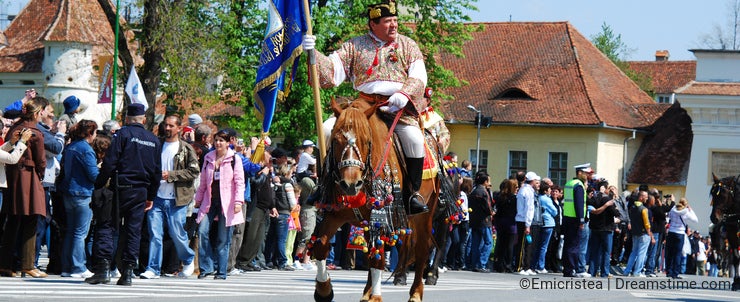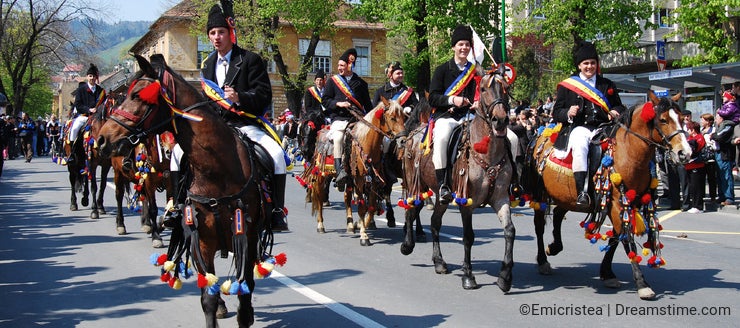 Every year, in Schei district of Brasov, in the first Sunday after Eastern Easter (Toma`s Sunday), people from Brasov together with the tourists watch the Juni Parade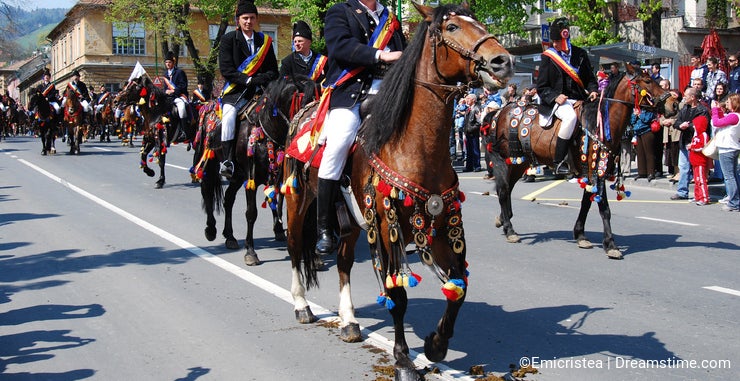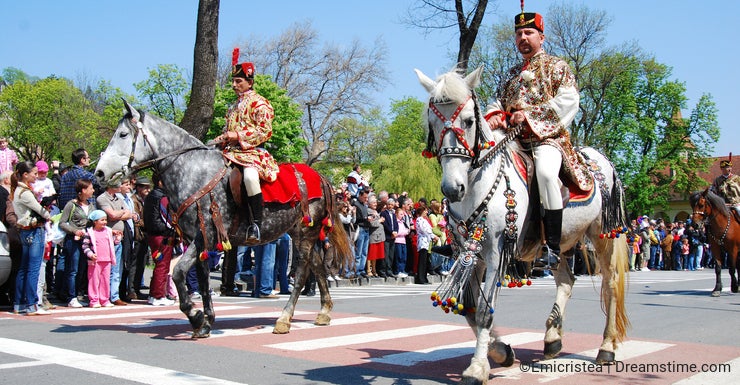 The Juni are a group of romanian horseman from the old Schei of Brasov.
The Pageant of the Juni is a complex of customs combining pre-Christian and Christian practices with the ancient myth of death and rebirth. The roots if this spectacular event are lost in legend. It is a mystery whether it originated as an initiation ritual of the young or it marked the only day of the year when Romanians were permitted to enter the Saxon town of Kronstadt (Brasov).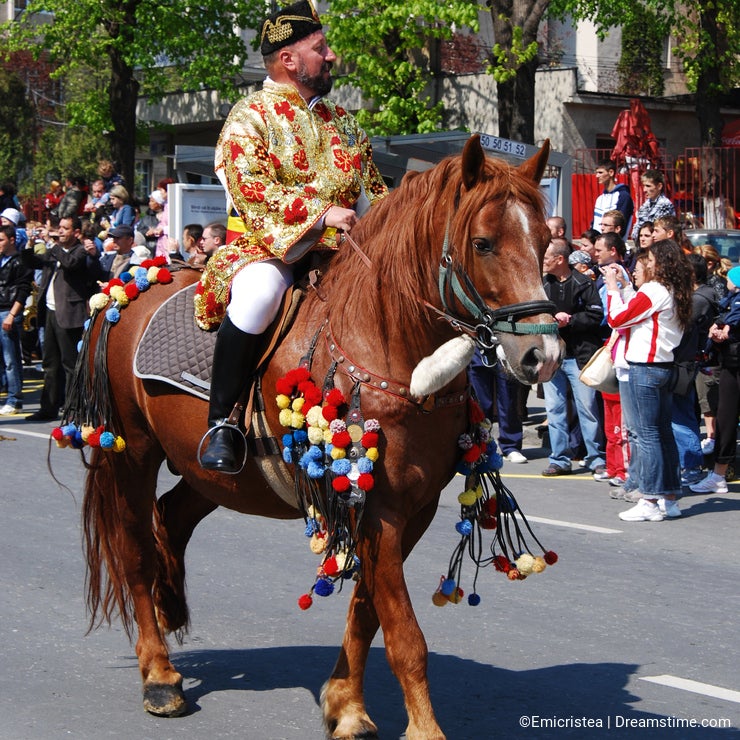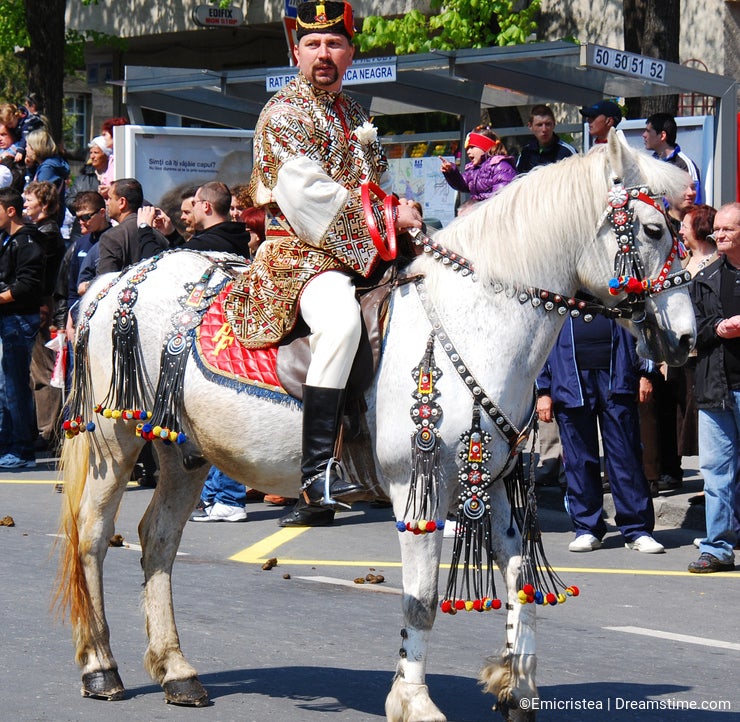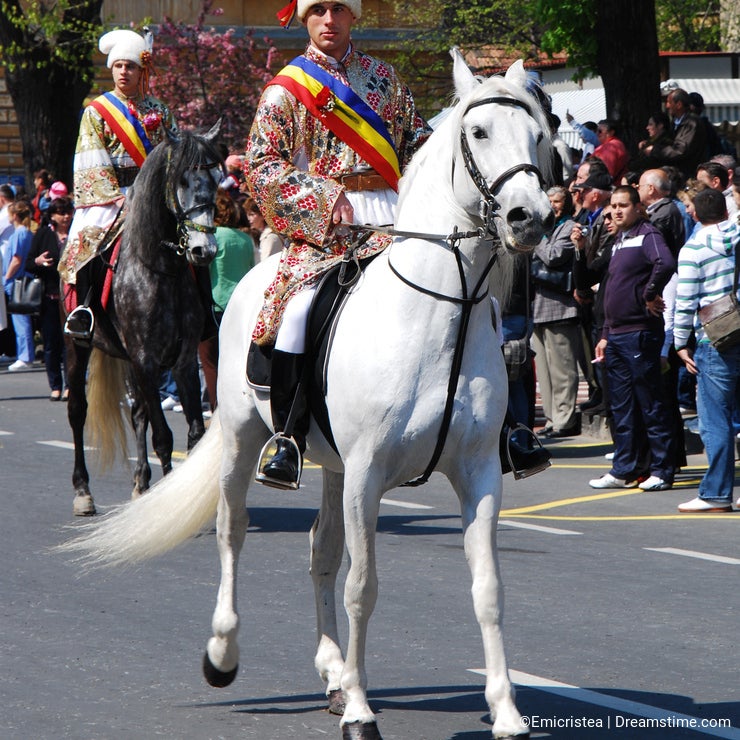 During the celebration (Juni deriving from the Latin "young men") one can see the youth of the Schei (formerly a traditional Romanian village, now a district of Brasov) riding through the town dressed up in amazing costumes and followed by brass bands. Some of the costumes are over 150 years old, trimmed with up to 4,000 spangles weighing close to 88 pounds.
The old celebration used to take place during ten days: on 25 March ("Blagovestenie", an important day in the traditional calendar), on the Palm Sunday and the eight days starting with the Easter Sunday. There were very strict rules of entering and leaving the Juni contest.
The ritual acts were performed on specific days and specific moments. Age restrictions were imposed to the participants, and they had to eat ritual meals, perform ritual dances ("cateaua", "hora") and prove skills (the fife/"surla", the mace/"buzduganul"), etc.
Once Schei village became a district of Brasov, many of the meanings were lost, but the celebration remains however a spectacular event. The parade from Unirii Square - the historic center of Schei - towards the Council Square of Brasov and then towards the Gorges of Pietrele lui Solomon has been preserved without changes.
Also the throwing of the mace, once a proof of strength and virility, has been kept.
The popular dance at Pietrele lui Solomon - called "hora" - was once a sanction in the traditional villages, the miscreants not being allowed to join the circle.
An event loaded with ancient rituals, the Pageant of Juni is still alive and kicking and it is here to stay.
Brasov City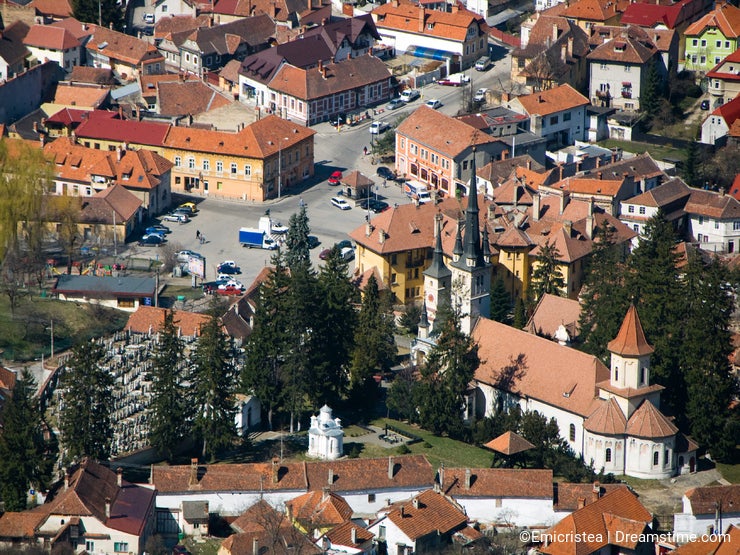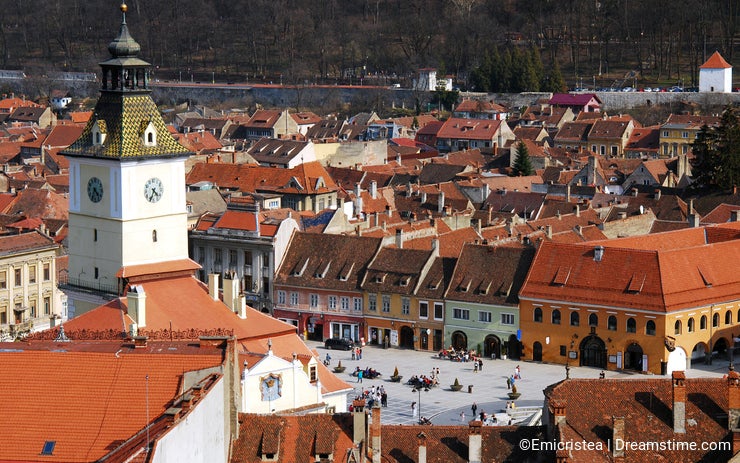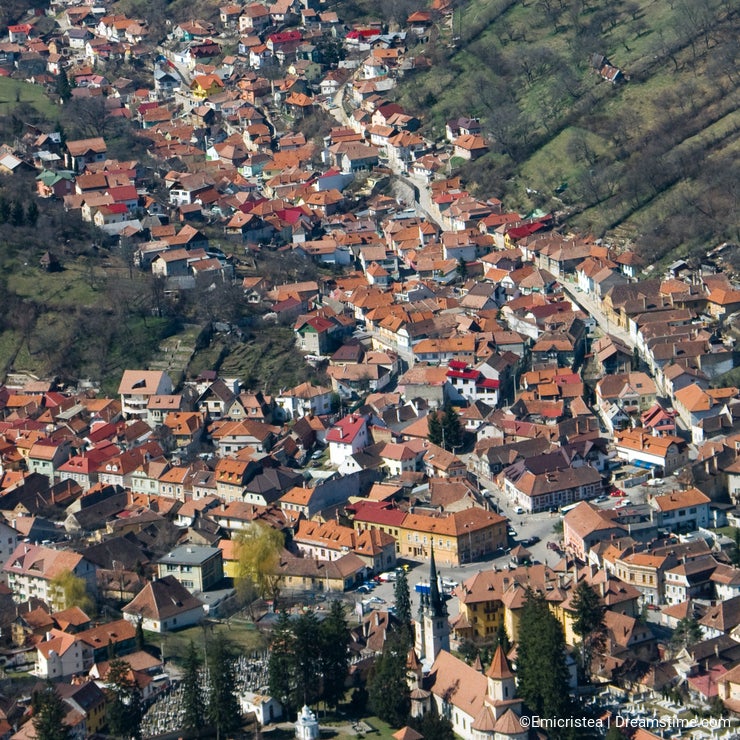 Brasov is a city in Romania and the capital of Braşov County. Brasov is located in the central part of the country, about 166 km from Bucharest. t is surrounded by the Southern Carpathians, and is part of the Transylvania region. It is the largest city in a mountain resorts area (almost 350.000 inhabitants). The old city itself is very well preserved, and is best seen by taking the cable-car to the top of Tampa Mountain (995 m), a beautiful lookout.