Konik horses in a winter landscape at sunrise
Last week I "met" with a herd of konik horses in a winter landscape.
The herd walked at sunrise along a frozen lake in park "Oostvaardersveld" in Flevoland (The Netherlands).
The horses walk free in nature and like being photographed when you don't bother them.
I was fortunate that Dreamstime accepted these photos, so you also can enjoy them.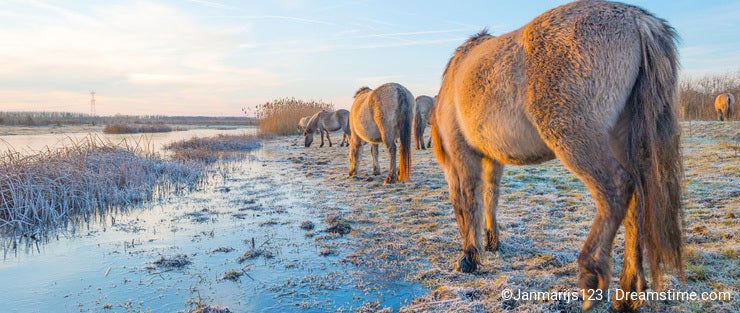 Photo credits: Janmarijs123.