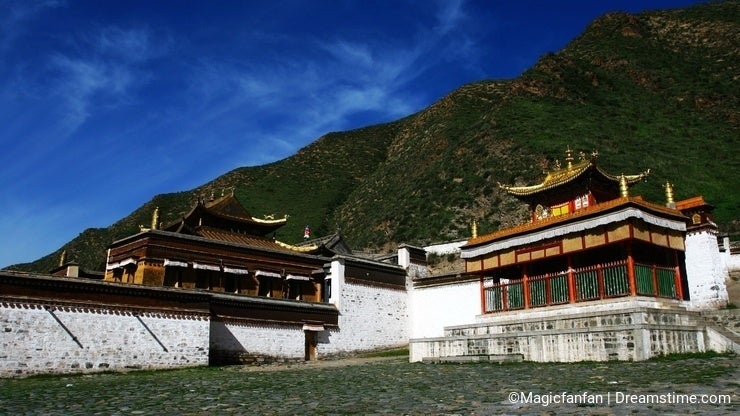 Labolengsi (Laboleng Temple, Laboleng Monastery, Labrang Monastery), one of the six major monasteries for the Gelug Sect of Tibetan Buddhism, the second batch of key national heritage conservation units.
Temple name is from the town named after the county set up by the town.
Labolengsi unlike the Han- temple gate and a wall, but by a combination of dozens of palaces of great buildings, face to Xiahe, back against the mountain of Riga, more than 3,000 meters above sea level.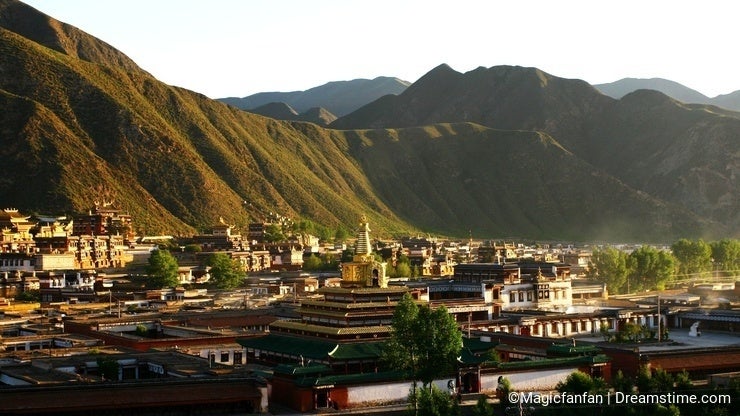 A shining gold tall pagoda - Gong Tang pagodas is placed at the south of the temple. It's the main building of Labolengsi. It's so beautiful when sunrising.