The land of fire and ice in photographs
Every landscape photographer would find a trip to Iceland both challenging and rewarding. The land of fire and ice is truly breathtaking. You will no doubt travel on the ring road which circles the country (there is only one road).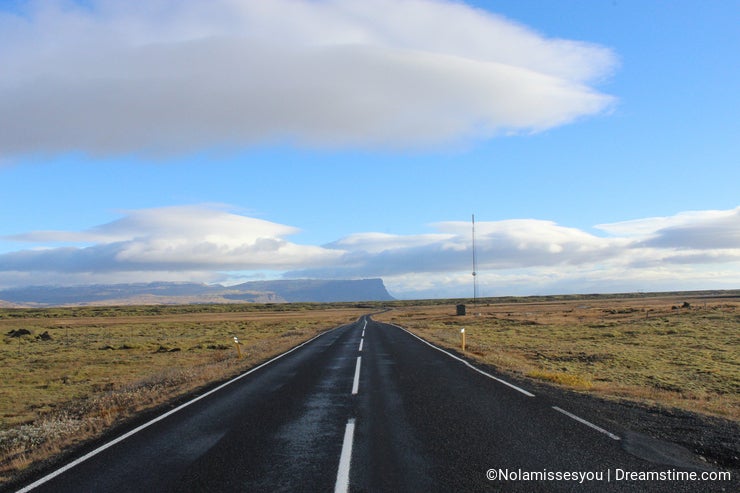 It is fairly easy to take beautiful photographs when the weather is clear as shown above, but in Iceland, the lighting, climate and weather changes drastically on a dime. A mere half hour after taking the photograph of the road above with contrasting colors and little cloud coverage, I had to switch modes to the icy landscape of the glacier lagoon below.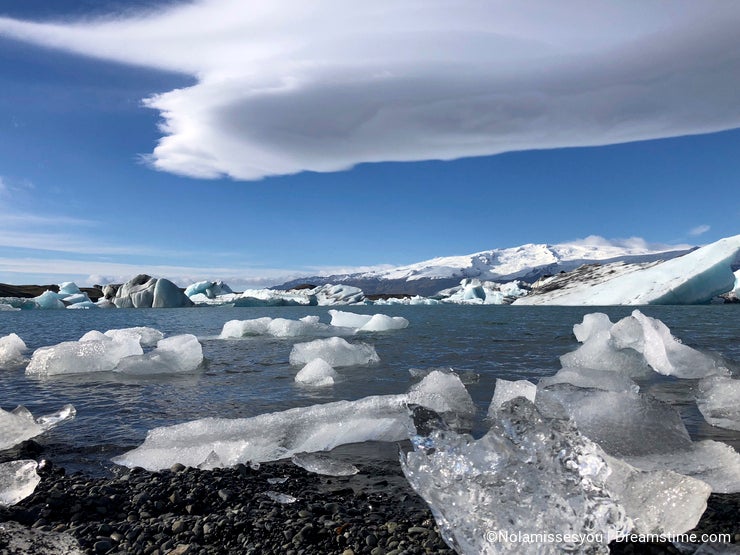 The Golden Circle has even more contrasting landscapes - featuring a glacier, waterfalls and a canyon of tectonic continental plates. The regular rain makes rainbows commonplace. This was the most difficult thing for me to photograph. I did not realize how difficult this was and admit that post-processing became a good friend of mine for those photographs.
Next, we drove through a volcanic mountain and onto this snow covered glacier. On the glacier, contrast was really the most difficult part of obtaining a nice photograph.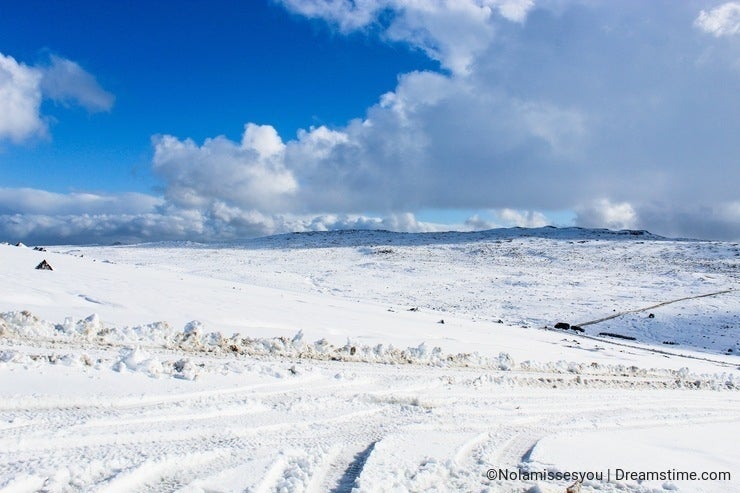 On the way back down from the glacier, a rainstorm descended while we stopped to view a fissure between tectonic plates.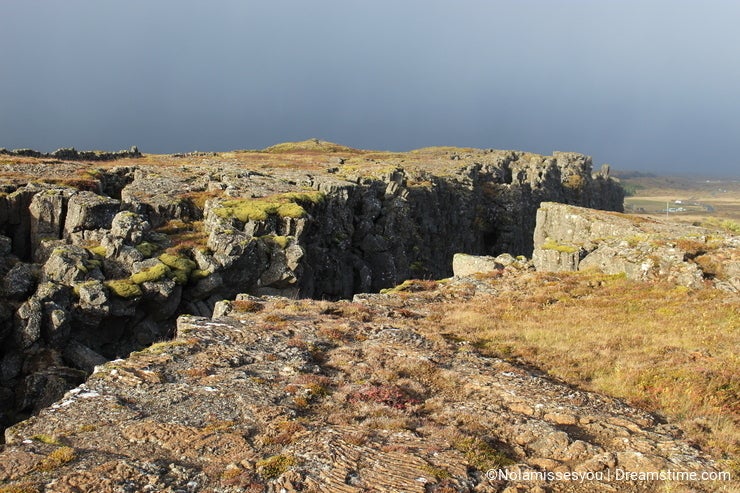 I went to Iceland without any formal training and a brand new fancy camera. Looking back, I wish I had taken some lessons. Ultimately, the results were stunning, but I cannot wait to return equipped with better training.
Travelers to Iceland should be prepared to be challenged. The results are well-worth the effort.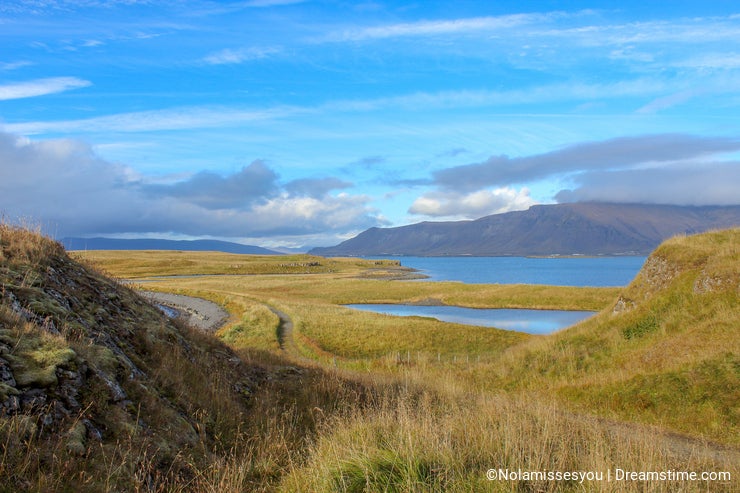 Photo credits: Jaimie Tuchman.