Hi everyone, today I like to share how I created the lighting for my this latest picture.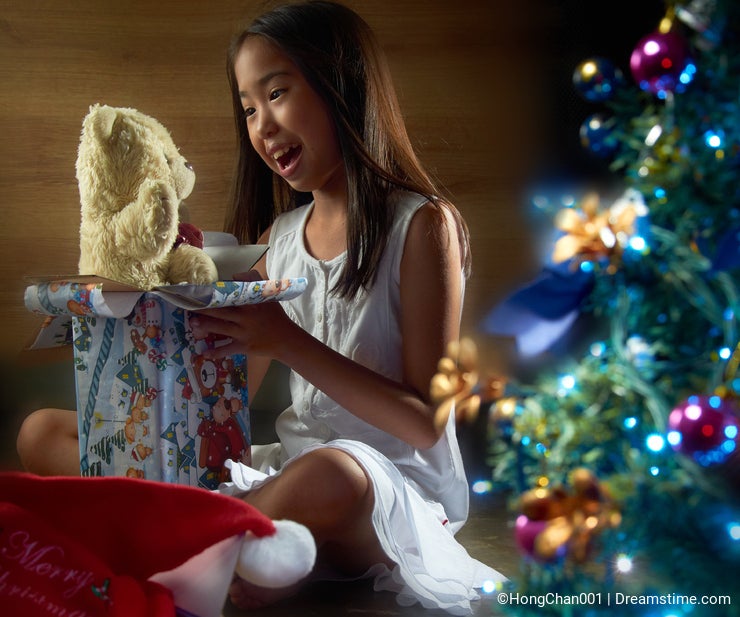 Well we all know in short there are two kind of lighting, continuous light (which is sunlight, tungsen, torch or....... ) and strobe light (which is flash).
In this picture I used both, click the link below to the setting picture I share from my page.
1) First light shine through the tracing to create that soft light toward the face.
2) Second light is a snoot with honeycomb that light up the Christmas present.
3) Third light is the kicker for highlight on the hair, shoulder and the teddy bear.
4)Last Light is a big honeycomb to give that extra light on the Christmas tree.
My camera setting is Aperture 5.6, ISO 100 and Speed 8 second for capturing the Christmas tree light.
Again the setting is in my home base mini studio where I close up all the light for total darkness, only allow the Christmas tree light to be capture in.
Is fun and thanks to my lovely daughter who always be my talent.
Feel free to ask any question.
Thanks !!!