You're about to visit what is widely considered the Greatest City on Earth, The City That Never Sleeps, The Big Apple, The Capital of the World, The City of Dreams or simply, THE CITY, New York, and all you can think about is: how am I going to experience all of it, where do I go first and where are the hidden gems?
Luckily, we have an alternative to the usual New York tours you'll find in travel magazines during your flight so let's get into it and walk you through the city.
The High Line
When you approach the High Line in the Chelsea neighborhood on the lower west side of Manhattan, what you see first is the kind of thing urban parks were created to get away from—a harsh, heavy, black steel structure supporting an elevated rail line that once brought freight cars right into factories and warehouses and that looks, at least from a distance, more like an abandoned relic than an urban oasis.
An urban relic of crumbling steel, it was almost teared down by the Rudolph Giuliani administration during the 1990s, but it miraculously survived and, 10 years later, it became the height of innovation and inviting public space. The High Line winds its way roughly a mile and a half from Gansevoort Street to 34th Street and it now holds an elevated park—part promenade, part town square, part botanical garden.
Walk the Line to float 25 feet above the ground, connected to street life and far away from it. You can sit surrounded by well tended plants and take in the sun and the Hudson River views.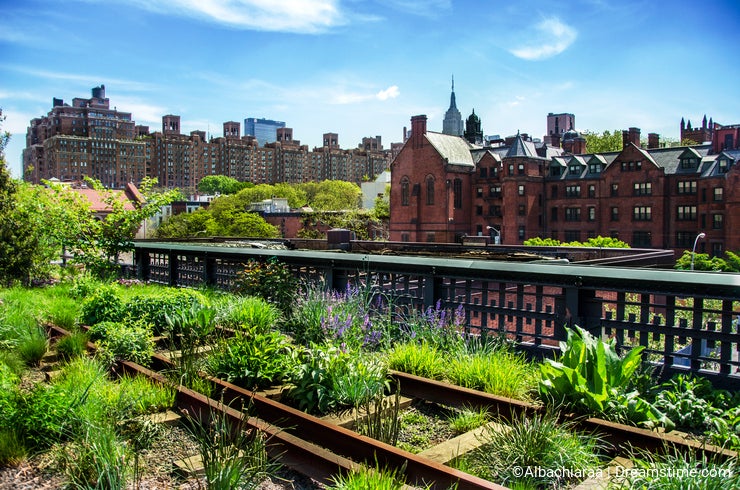 Music Rocks at Bowery Ballroom
Hands down the best music spot in New York, Bowery Ballroom should be visiting music-lovers' first stop where bands from all over the world come to jam.
The bar upstairs is a great place to amp up with friends before heading downstairs to get electrified by music not meant to be consumed by mass-market audiences.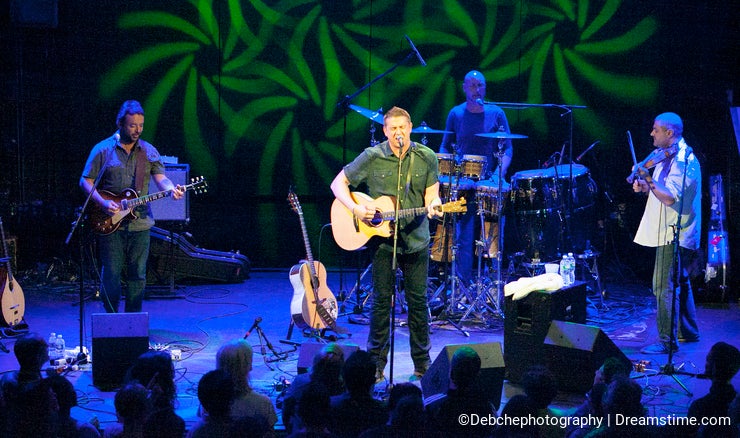 Get a ticket at Katz's Delicatessen
In the words of meat sandwich lovers: "$20 Deli Sandwich? Upon first sight of the pricing you're probably wondering how orgasmic this sandwich is going to taste. Well...grab a few extra napkins because it's going to be explosive and messy."
When you first walk in, you're greeted by a friendly bouncer and handed a green ticket. This ticket is what that your order is written on. This tiny green stub is also your ticket out. Lose your ticket and you'll be charged 50 American bucks, so don't lose it, even if it's blank.
Why are there so many wood chips on the floor? It's to prevent customers from slipping on spills and puddles. :)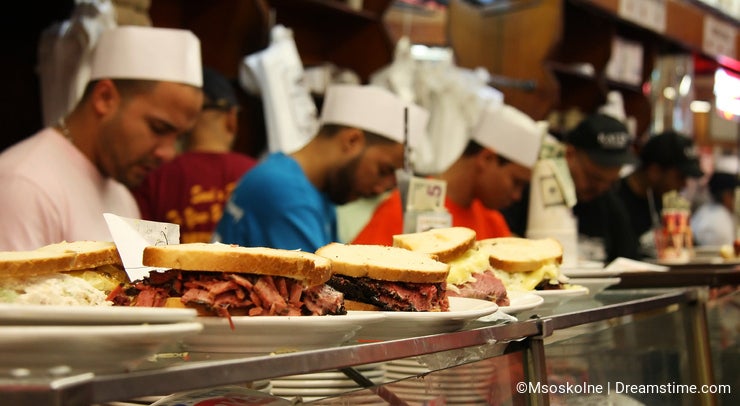 Go see a Yankees Game
Even if you're not a baseball fan and still haven't figured out what those guys are doing with that ball, bats and gloves on the field, a trip to Yankee Stadium is a must.
Make sure you stay to the end to hear Frank Sinatra's "New York, New York," provided the home team wins!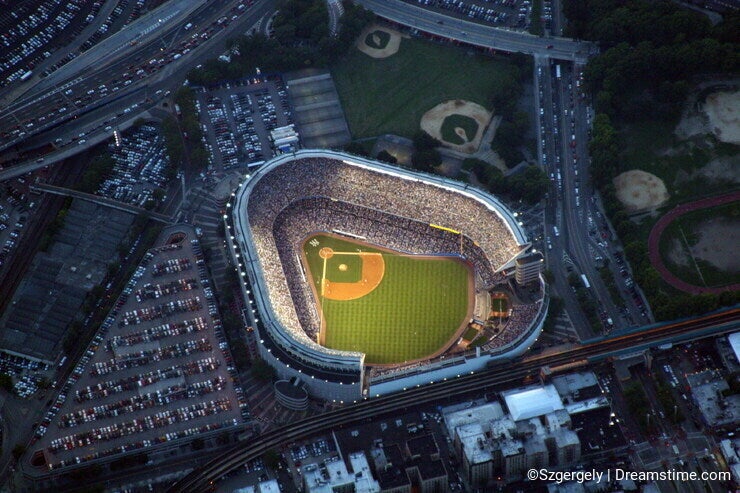 Cruise past the Statue of Liberty
Forget sitting in line to see it up close and personal, you'll grow a beard or go grey till you actually get on Libery Island, so, instead, catch a cruise which departs from Pier 83, down the Hudson River. It passes this close by Lady Liberty before heading under the Brooklyn and Manhattan bridges.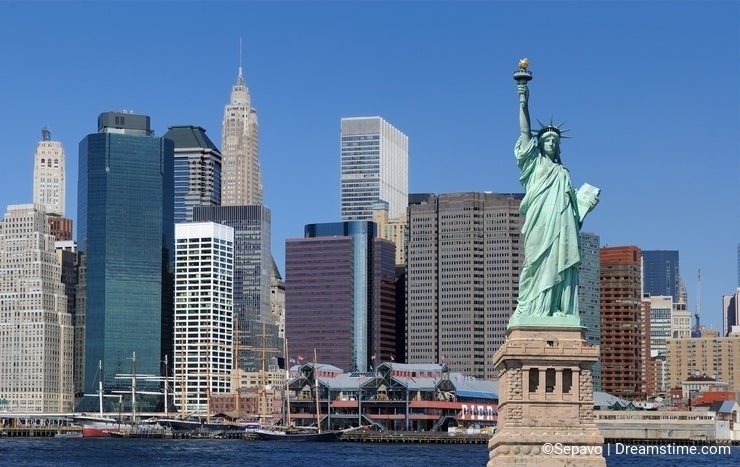 Explore the northwest area of Central Park
Central Park is a must visit while in New York and, while most people will tell you about Strawberry Fields and Bethesda Fountain, there is a secluded and peaceful area of this otherwise busy and bustling park, the North Woods (located at Central Park's northwest corner) which offers a taste of the Adirondack Mountains just a few subway stops away from Times Square.
The North Woods is one of the Park's three woodlands (along with the Ramble and Hallett Nature Sanctuary), offering people and wildlife an oasis of nature in the middle of New York City. The heart of the North Woods is the Ravine. Fallen trees, or snags, are left where they land (unless hazardous or obscuring paths), providing nutrients to surrounding plants, homes to wildlife and a natural look to the landscape.
Once entering through the magnificent rustic Glen Span Arch at the eastern edge of the Pool (between 100th and 103rd Streets), Park visitors are treated to a view of the Loch, a stream rebuilt by the Conservancy in the 1990s. The North Woods is a favorite spot of birdwatchers and hikers.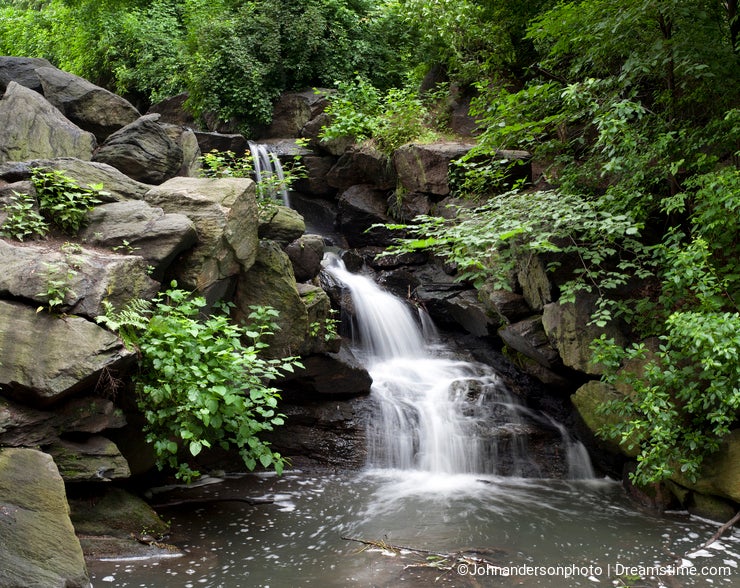 Listen to live jazz in Greenwich Village
You don't have to be a connoisseur to enjoy jazz music, the live factor makes it a great experience for anyone who enjoys a laid back evening. Head to the Smalls, the Village Vanguard or the Blue Note for a night to remember on the favorite soundtrack of The City.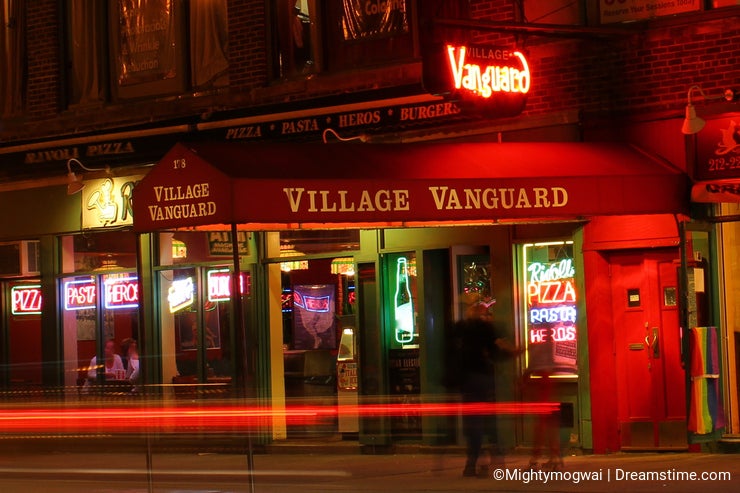 Visit the National September 11 Memorial & Museum
On 9/11 2001 the world stood still in the face of a heinous, unprecedentedly barbarous attack and the advent of modern terrorism, September Eleven, as it remains written with innocent blood in history. Ten years later, this memorial pays tribute to the human spirit. The two massive reflecting pools that cascade water down into the footprints of the two felled towers are equal parts moving and beautiful.
Bronze panels surrounding the pools bear the names of everyone who died in the attacks, and are arranged with delicate significance.
Lest we forget!
Watch some noir at Film Forum
Are you prepared to go back down the history line of cinema? Visit the Film Forum, New York's leading movie house for independent premieres and repertory programming; a nonprofit cinema since 1970.
Unlike commercial cinemas that primarily book high-grossing, Hollywood films, Film Forum's programs are thoughtfully curated, with attention to unique cinematic qualities, historical importance individually or within a genre and, particularly for documentaries, relevance to today's world.
International noir from Jean-Luc Godard and classics by Orson Welles are house specialties, but so are little known gems like "Scarecrow" (starring Gene Hackman) and "Public Enemy" (which made Jimmy Cagney a star).
Shop at Bergdorf Goodman
Have some money to spend and some time to kill? Shop at Bergdorf Goodman at the corner of 58th Street and Fifth Avenue, where a Vanderbilt mansion once stood, and where now you will find the city's temple to high fashion.

Get yourself lost in the vast galleries of the Met
The Metropolitan Museum of Art is not just a museum, it's a colossus, a gigantic shrine containing numerous incommensurately precious treasures gathered in its large galleries and vaults.
With an operating budget of more than $250 million a year, it's the only museum in the world that rivals Paris' Louvre.
Arrive early to avoid crowds and don't miss the Egyptian Room.
Have a nice stay and don't forget to upload YOUR images.
Photo credits:
Albachiaraa
,
Bigapplestock
,
Breakers
,
Debra Reschoff Ahearn
,
John Anderson
,
Leungphotography
,
Mightymogwai
,
Mark Soskolne
,
Sean Pavone
,
Gergely Szucs
,
Zixian
.