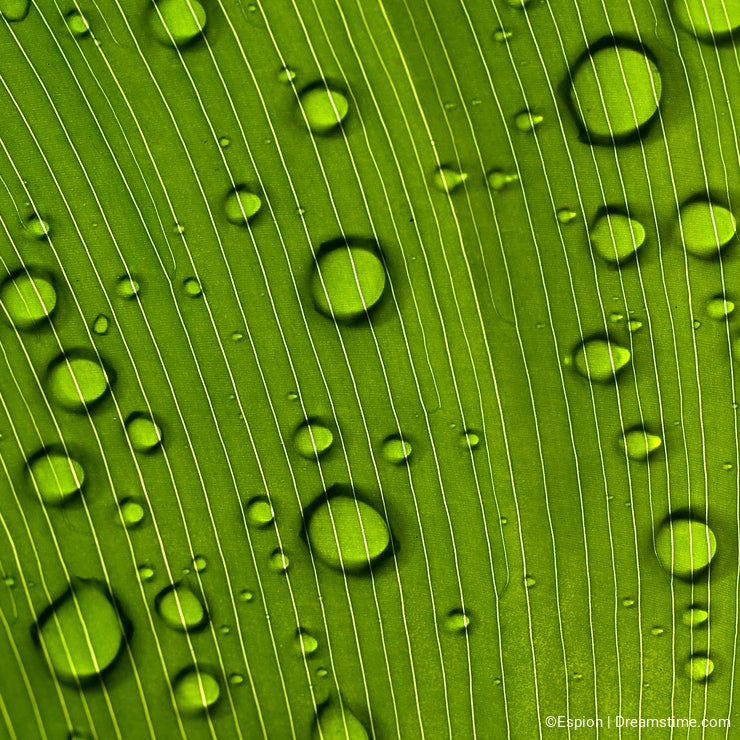 This image was created by shooting underneath a leaf encrusted with water drops after a shower.
The camera, an Olympus E3, was positioned under the leaf and focus and composition carried out by means of the Live View Screen swiveled out from under the camera.
And the leaf was illuminated from the top side by remotely triggering a off-camera flash unit.
I suppose there are more creative pictures possible using these features of the modern digital camera.