Location Spotlight: Anna Ruby Falls, Georgia
When my wife's parents were visiting us from Romania, we wanted to show them some of the natural beauties found locally here in Georgia, USA. Being a little older, long hikes were not really an option for them.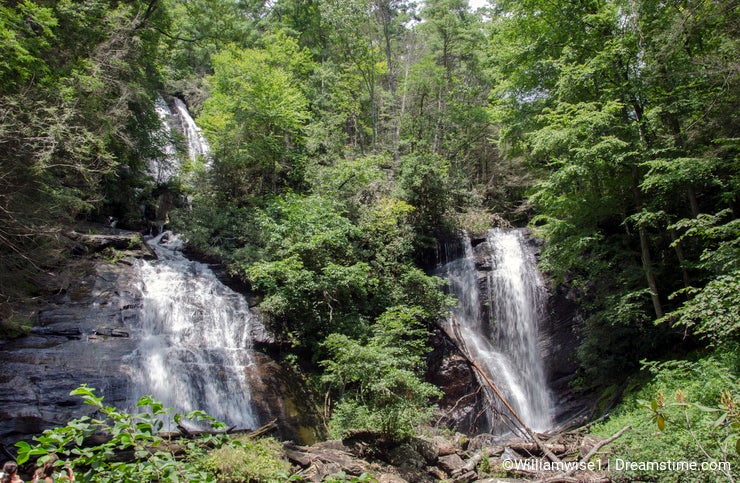 The perfect place for a day trip and a short hike is Anna Ruby Falls in the North Georgia mountains. Anna Ruby Falls is located near the Bavarian themed town of Helen, Georgia. This little town is a great place to stop and enjoy an afternoon lunch and to browse the small shops.
In the immediate area are several wonderful Georgia State Parks: Unicoi State Park, Smithgall Woods and Vogel State Park. And crossing this entire area is the historic Georgia-to-Maine Appalachian Trail. The Springer Mountain trailhead is only forty miles from Helen.
Anna Ruby Falls is a picturesque waterfall nestled within the mountain laurels and rhododendrons. In fact, it is actually a dual waterfall created by two separate streams. Curtis Creek and York Creek join at the base of the falls to form Smith Creek.
The hike up to Anna Ruby Falls is a short, paved half-mile; perfect for those with accessibility issues. Yet it still maintains a secluded, peaceful Appalachian mountain appeal. There is also a longer trail for those adventurous types.
Location: 3455 Anna Ruby Falls Rd, Helen, GA 30545-2333
Photo credits: William Wise.