In the south east corner of New Mexico, there is an extinct volcano called Capulin Volcano. Read more about it here.
Just a short distance away, I saw this picture of a lonely little run down house on the high plains. I thought it was just begging to be captured for posterity.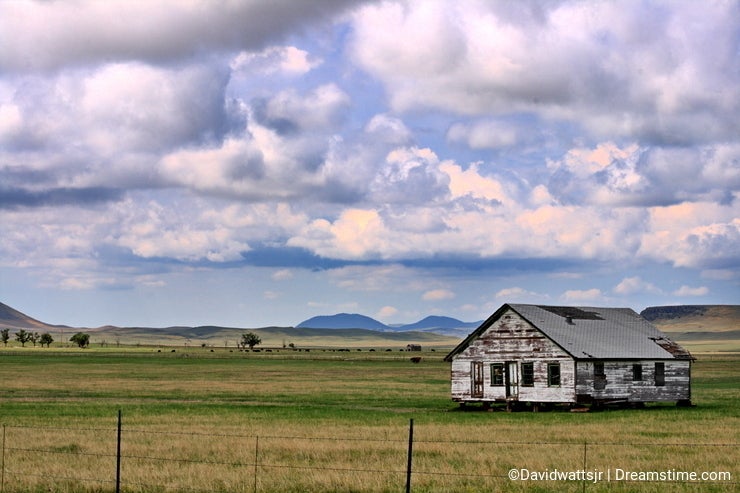 I did a little low-dynamic range enhancement (LDR) on this photo. LDR involves some of the techniques of HDR but works on just a single image. Since I shoot in RAW format, there's usually enough dynamic range in one RAW image to bring ought some of the details that might have been missing otherwise. In this case, I thought the clouds showed some really nice details after LDR enhancement.
Rather than set the house in the center of the image, I wanted to capture just a little bit of the loneliness that was apparent with the human eye. So, I positioned the house off to the lower right in order to capture as much of the high plains as possible.
Just thought I'd share the story behind one photo with you.
David.