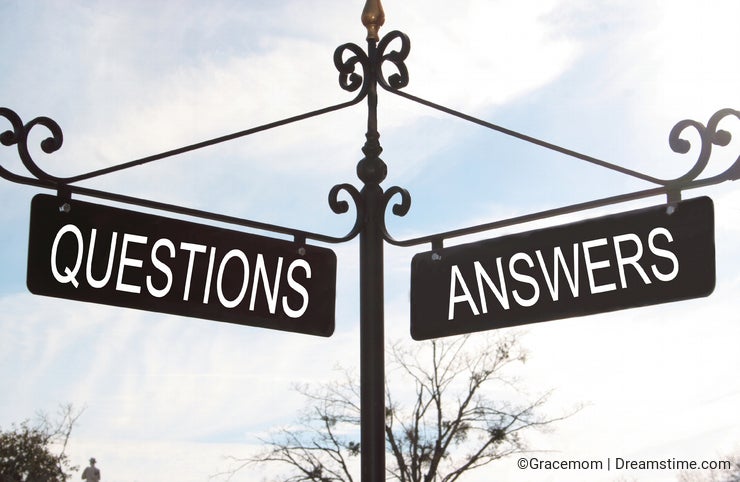 This is a blog documenting the responses to a thread where the question was asked
"So far ive only gotten one picture accepted and ive submitted 10 or so more with no luck. SO i was wondering what type of pictures does DT want, Is there any subjects that i should be focusing on? Also i notice a lot of people on here shoot macro/still life is that something i should shoot more so that i can try to get my portfolio a little bigger?"
https://www.dreamstime.com/forumm_27892_pg1
There were so many good answers that someone mentioned it would be great if this were documented in a blog so I am doing that. I copied each response as is, with only a small amount of editing out of "good lucks" and non-related info.
*************************************************************
Check the best sellers out on DT, DT won't do your job for you. We all start out new and have to work out which direction we want to go in. There are 100's of selling subjects, don't forget quality either, DT will not accept new images that they have 1000's of already unless the new images are better quality. Good luck :-)
*************************************************************
I should say that DT wants to have the images that you can see in the magazines, advertisement that you use to receive in your post mailbox. Don't give up. Your feeling is a kind of price to pay before earning them back later and gain more experience. Good luck again.
*************************************************************
DT wants it all.
There are only a few rules:
1. Your image should have commercial appeal!!!!!!!
2. Your image should be sharp!
3. Your image should be lit properly!
*************************************************************
Good place to start is to browse through the Categories Tab .... sort by most downloads to see what is popular
*************************************************************
Playing the Stock Rank game is a good way to learn what sells and what doesn't. It's taken me quite a while to get more images accepted, so don't be discouraged too soon - it just takes patience. Keep trying!
I have been buying stock for years though only recently have started contributing. The one thing that I can suggest is that there is no magic formula to stock. The key thing is to identify a few key elements regarding yourself and your place in the microstock world.
1st, find out what you are good at. This is not necessarily what you like or enjoy, but rather what you can achieve with proficency. If you are good at studio shooting or out door work. Do you like to take photos of people or objects. Maybe, like me you can't take good photos, but you have a knack for drawing. If you can draw, dont draw what you like drawing per se rather, do what is needed and you happen to do well.
2nd, find out what sells and what is needed on the site. I see people all the time complain about how all the ideas are exhausted, and yet as a designer the number of times I cant find what I want are incredible. If you look up a certain type of image and see that there is only a few examples of it, and those few have been downloaded a lot, that tells me that there is a) demand for that and b) it is not saturated which gives one some opportunity to fill the niche.
3rd, dont be afraid to try stuff that you don't already see. Just cause no one else is doing it (yet) does not mean that there is no demand.
4th, do it better than the next guy. Though this community is very friendly and open, we are still competing with each other. If you see an area that you think you can do better in than what is already there, do it. Just remember to pick those battles carefully as there is some enormous talent out there.
5th, remember that this is STOCK not ART. Often my biggest issues is the photo that I want is either cropped too tight or on the wrong side, or its in black and white when I need color. The more ways a photo can be used, the more appeal it will have to a broad spectrum of buyers. Too often I see photographers argue the merits of their "creative" photos, when they should be leaving the creative side to the clients. Maybe you feel that your stuff is genius, and maybe it is, but that does not mean anyone is going to buy it.
Finally have some fun and dont get too bent out of shape if things dont always work out. I cant stress this enough.
*************************************************************
Here's my advice - forget about what DT wants.
Go to the photo and illustration request forum - think about what the buyerswant! It's all laid out in front of you straight from the buyer's keyboard.
Get yourself a pad and paper and write down what's being requested in the forum - don't worry about whether the thread is still open or closed and don't look at what other people are throwing in the threads to try to pimp their images. Write the concept down, think about how you would shoot it, then go out and shoot it.
Keep at it!
*************************************************************
Pay as much attention to background as you do the main subject. I have seen photos that would have been fine if they hadn't had a wrinkled up sheet used as a background. Or scenic shots with litter bins in the foreground. All the little details make for a great photo and usually for stock photography you need to keep it simple. The buyer needs to know at a glance what concept you are trying to get over.
*************************************************************
While browsing through blogs I ran across a link to something called PicNiche. I can't vouch for the quality of its results, but it looks interesting. The one caveat I have is that even if it is accurate, it covers all microstock sites, not just DT. Each agency has its own emphases, so what sells on here might not sell well on another site and vice versa. Also, what DT wants to sell may not be the same as on another site. But it could still be a helpful tool as long as you keep those things in mind.
*************************************************************
I would also suggest going to the tabs on the "home page" and click the tabs for Latest and Popular. Take a look at the key words and just take note of what buyers are looking for. The keywords in the latest tab area changes quite often.. just take notes
*************************************************************
DT have a minumum technical requirement that photographs or illustrations need to met, that is only the first hurdle.
The most critical part is not only meeting DT's standards but also producing an image that has commercial value, after 6 months I think I am getting closer to understanding the requirements of DT which is great, next hurdle commercial awareness which I think will be a tougher nut to crack but it is most definately a long game, be patient, learn and enjoy!
*************************************************************
First and foremost, check everything @ 100% zoom. That was my number one fault and I didn't get it until about a month into DT. They looked great as thumbnails but zoomed in, holy cow, they were train wrecks lol.
Do your research. This is important because for example, if you have a photo of a certain flower and there are over 3000 images already uploaded, you would be like a needle in a haystack, for one thing. And for another thing, it's already a covered subject.
Second thing I do before submitting (and while shooting) is I try to imagine if the photo could be used somewhere like in a magazine or as a book cover, ect. I try to imagine that I am detached from the subject and see it from a non-biased point of view. I have to ask myself: Is this a pro shot? Is it versatile enough?
*************************************************************
I am pretty thick skinned and I still occasionally take a massive pile of rejections personally.
#1 DON'T DO THAT. It's not about you personally. Mostly it is about what is needed at that time. It is about what you are submitting. Live and learn and keep submitting.
#2 Think TWO seasons ahead. Advertisers right now are planning Christmas layouts. It is hard for me to think Christmas when we finally got the snow off the ground are fully enjoying summer. I want to shoot watermelons and corn on the cob. Not to say I am not doing that (because it makes me happy) but this is an industry not a gallery and it takes some discipline and constant research.
#3 When you are in line at the grocery store or waiting in the doctor/dentist/whatever line....browse the magazines and look at what the composition is of the photos they are using in ads.
#4 I submit a variety of things but.....I sell flowers. You would think that flowers are the most overdone category (and they probably are) but I still submit flowers...because I sell flowers, but I also submit Lamborghinis, waterfalls, ranches, coffee beans, pinecones etc and one at a time, they add up......
......and I'm with taylorgrace, before I go all out spending a day shooting something, like...peaches, I go and look at the peaches so I don't spend a lot if time duplicating what others have done and also, if there are 7,000 pages of peaches.....I better really have a plan and have seen are peaches on white selling, or do they sell better on the tree etc?
For instance with these cherries (photo on thread) I went and saw there were a lot of cherries, but not too many Rainers and none in a red bowl.
and.....Keep asking these kinds of questions because I got as much out of this thread as everyone else.