I find that it is a bit of a struggle to try to come up with new ideas for each season year after year. So much of the imagery we see is very cliche. This is for good reason - we do the same seasonal activities over and over again year after year. The same things are important to us: family, friends, time off to go home, the spirit of giving. But sometimes a holiday image just presents itself and you can't help but capture it.
The holiday train from Canadian Pacific comes across Canada each year (for years now) and stops briefly in a number of towns to raise money and food for food banks. We took our four kids (2 to 7) down to the train and it came in all decorated up, opened a box car and a band played four Christmas songs. It was snowing like crazy and there were tons of people gathered around to enjoy the night. The holiday train is perfect for little kids as it is only 30-45 minutes long and it is gone before bedtime.
While we waited I walked around with my 2 year old looking for a way to get a shot of the snow lit up by the streetlights. Here is the result of a brief walk around: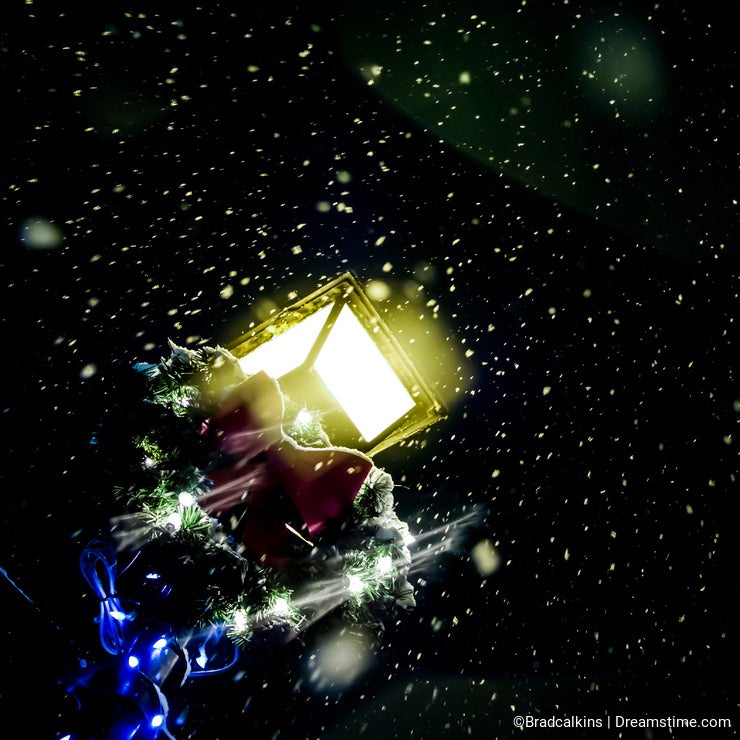 Hope everyone has a safe holiday season with family and friends!