Spring is here! Summer is approaching! Let's go outside and play for a while!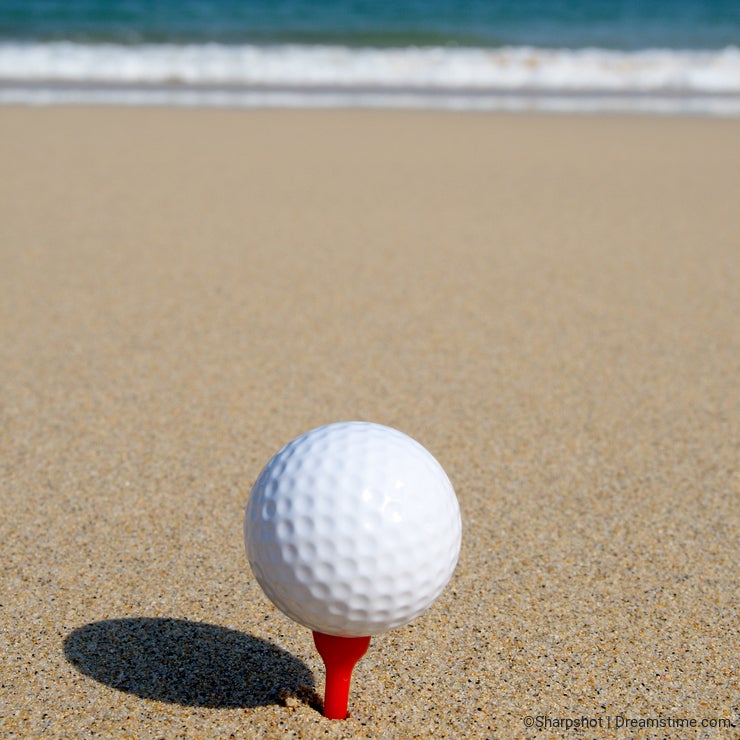 Remember how exciting summers were as a kid? Running in and out of the house, chasing down the ice cream truck and smacking at mosquitoes nibbling on our ankles -- ah, now those were the good old days! But being stock photographers, we have a license to embrace spring and summer with a childlike zeal, having the same kind of fun we used to have every time we ventured outdoors.
When it comes to getting the most out of our outdoor shots, I always try to remember two things: props and location. Bringing along just the right item, or spending a few minutes of your drive to head to an out-of-the-way spot can lead to stock shots that sell--and can lead to some great stories to tell at your next barbecue.
Not sure how to get started? Here are a few ideas on how to use props and location to get your best shots yet this summer:
On Vacation
Before heading out for a weekend getaway or a week-long road trip, take a few moments to think about the surroundings you will be visiting.
For example, I recently took a road trip to Sedona, Arizona, and in my suitcase along with my hiking clothes and toiletries I packed an assortment of Southwestern- dishes and tableware. Why? So I could photograph Southwestern food on location in the desert. The end result was salsa and tortilla chips nestled against a cactus growing in the famous red rocks of Sedona. I also brought along a folding camp chair, my son's dirty old hiking boots, and other types of outdoor gear for still life shots depicting the necessities for an outdoor adventure.
Heading to the beach? Bring along some drinking glasses, a colorful beverage, and paper umbrellas, set them in the sand and photograph them with the surf in the background. Planning on a little water-skiing this weekend? Get some shots of your gear on deck, before you get suited up. Is a raucous weekend in Las Vegas in your future? Use your imagination!
At Home
Believe it or not, backyards offer a whole world of on-location opportunities. What's in your backyard? Lush green grass or a swimming pool perhaps? But you don't have to wait for a picnic, pool party or vacation to photograph these types of events. I live in a sparsely landscaped apartment complex, with a backyard that consists of a parking lot and swimming pool -- A typical concrete jungle in the city. But that didn't stop me from producing food photos that make people believe they were shot at a vacation resort or pool party. The kids who lived downstairs from me were swimming in the pool, I had some fresh steamed crab in the fridge for dinner, and a photo was born.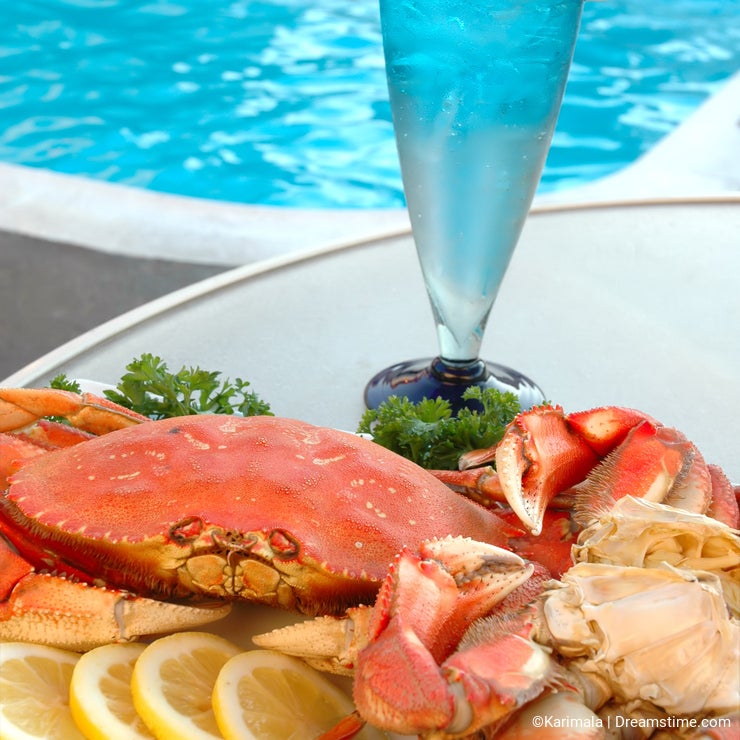 So make a pitcher of lemonade, slice up some watermelon, fix a few sandwiches, and set them on the lawn along with some flowers and linens. Stage the kids' outdoor toys before asking them to put them away. Before turning on the sprinklers, grab a pot of flowers that need watering, maybe some gardening tools, and place them in the grass. Turn on the water, and voila! Instant rain without getting wet.
Wherever you go, whether it's a vacation or a short trip to the backyard, bring along a few extra props that will tell the story of the location's scenery and atmosphere. Be creative! Pack some dishes in your suitcase, or put tonight's dinner on a picnic blanket in your front yard -- summertime stock photo opportunities are all around!