The mantis and the lizard: history of a conversery predation
Among the animals, predators have an undeniable charm. And today I want to talk to you of two tiny predators, widespread in many gardens: the praying mantis (Mantis religiosa) and the common wall lizard (Podarcis muralis).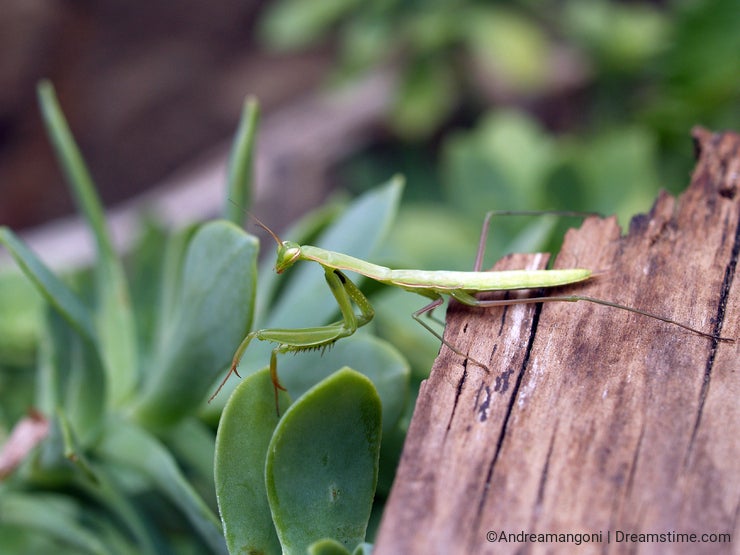 Tha mantis is a very efficient predator. With its strong front legs, catching and devouring countless small insects. Mantis religiosa is usually a medium-sized mantis, with a total lenght that can reach also 8-9 cm.
Some tropical mantis can reach also 12 cm and more in lenght, while some species like the Ameles genus are tiny and very small.
The wall lizard is a reptile widely spread in Europe, that can reach a lenght of 20 cm. It likes to sunbathe on walls and rock gardens.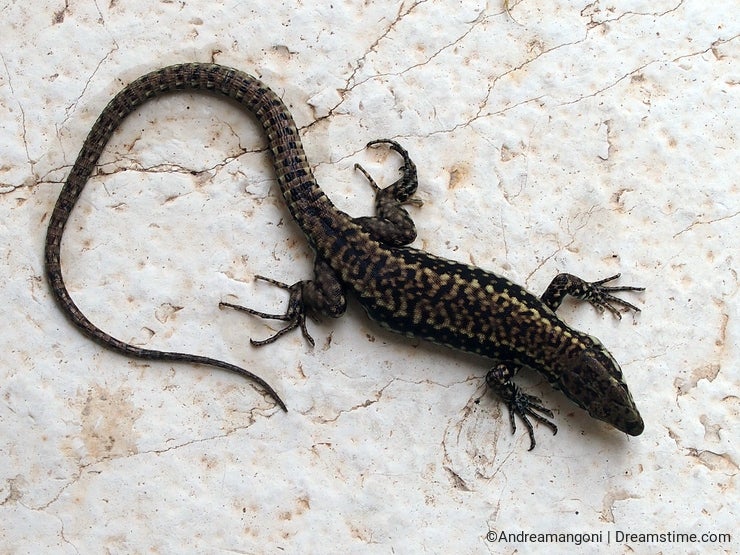 This lizard can feed on a wide rage of small invertebrates, and often very young praying mantises fall within its diet.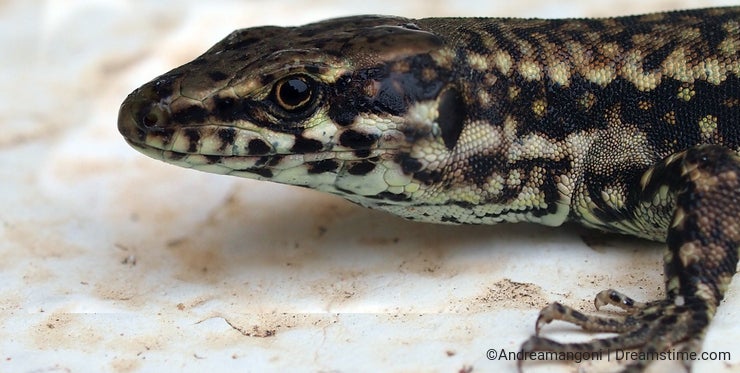 But... What if an adult mantis meets a young wall lizard?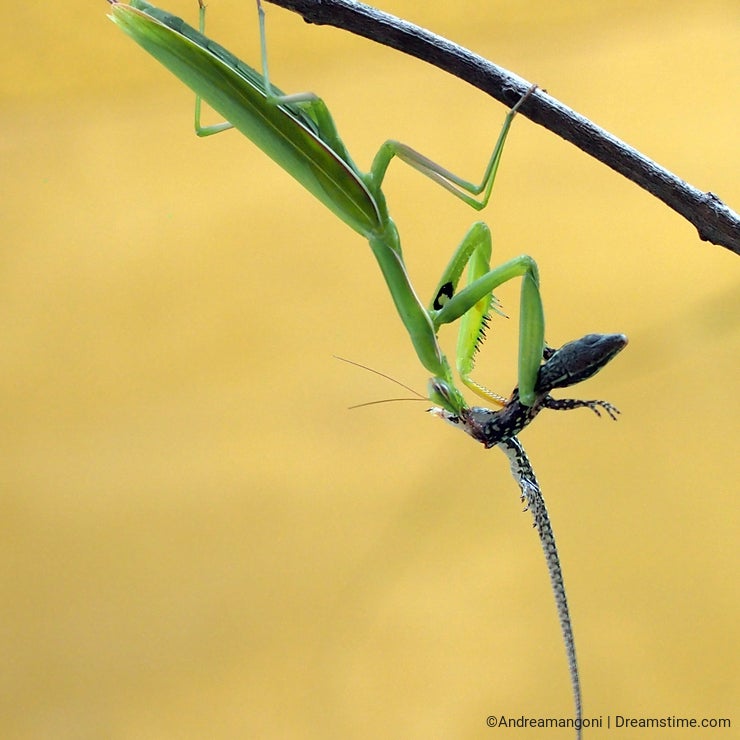 Well, an adult female of mantis religiosa is perfectly able to hunt and eat also small vertebrates. This is certainly not a very common occurrence, but it can happen.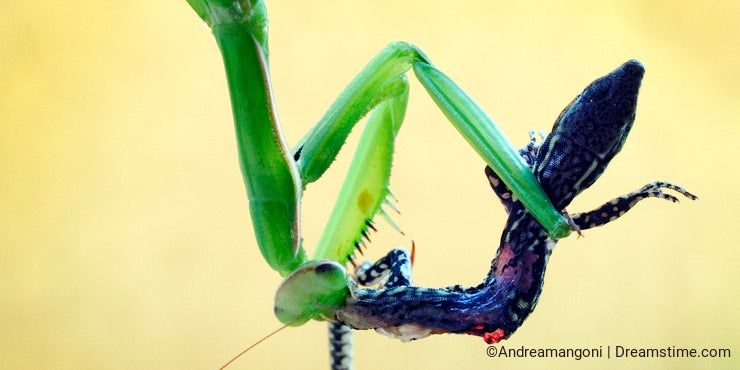 They were also reported attacks on small mammals, while in the US there was a mantis devouring even a hummingbird!
I observed several times the preying mantises hunt lizards and geckos, but on this occasion I was able to finally make some photography.
These shots are probably very crude, but I think they're also very interesting for those that study Natural History.
Andrea Mangoni
Photo credits: Andrea Mangoni.
To provide you with additional information about how we collect and use your personal data, we've recently updated our
Privacy Policy
and
Terms of Service
. Please review these pages now, as they apply to your continued use of our website.