Men's and women's folk costume in Gora, Kosovo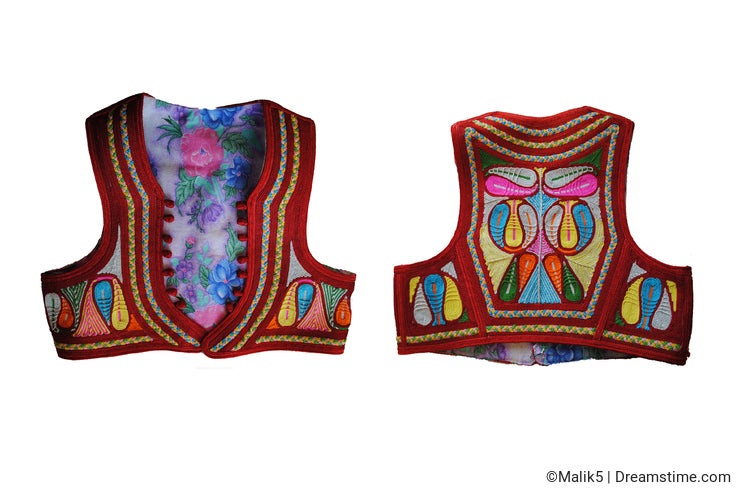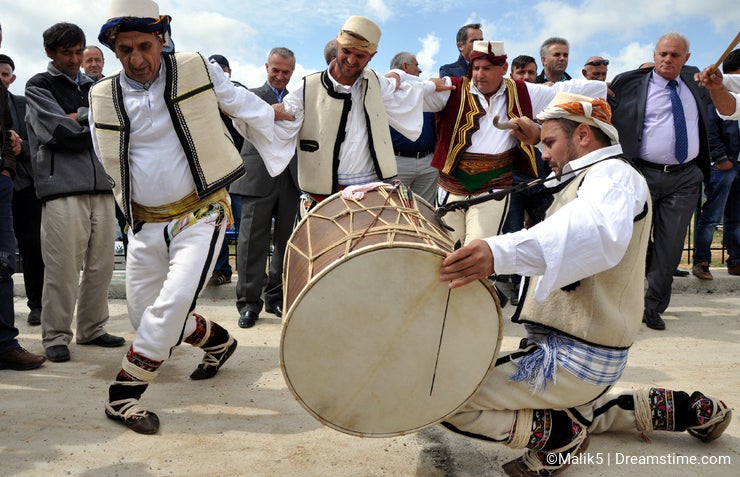 The Gorani, meaning Highlanders, is an Islamic ethnic group which inhabits the Gora region, located between Albania, Kosovo and Macedonia.
The Gora region comprises Dragaš municipality in Kosovo, Shishtavec municipality in Albania and the area around the Šar Mountains in Macedonia. They are adherents to Islam and have a rich and varied folk culture. They have been claimed by Bosniaks, Serbs, Bulgarians and recently Macedonians, but the general view is that they should be treated as a distinct minority group. Some of these people are already albanised. By the last censuses at the end of 20th century in Yugoslavia they have declared themselves to be Muslims by nationality. In Republic of Macedonia their identity is also based mainly on their religion.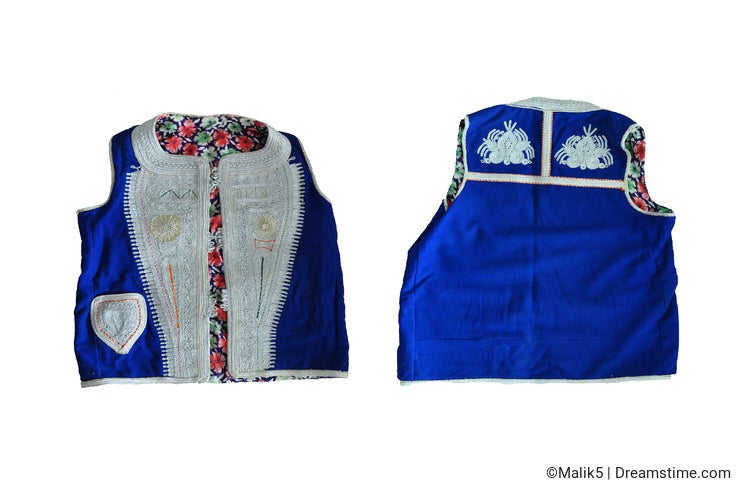 Gorani folk costume belongs to the general Balkan type, it is partially preserved and used in everyday use, although the waves of Europeanization are becoming more and more present, so more and more folk costumes are ejected from use. These changes are more susceptible to men's costumes, while the woman exhibits greater toughness, although she also experiences changes and modifications on a daily basis. Older women are more resistant to change and still preserve and maintain original costumes.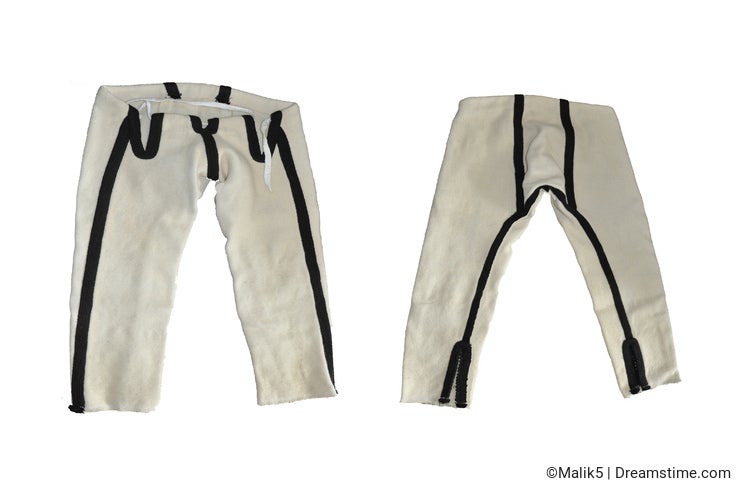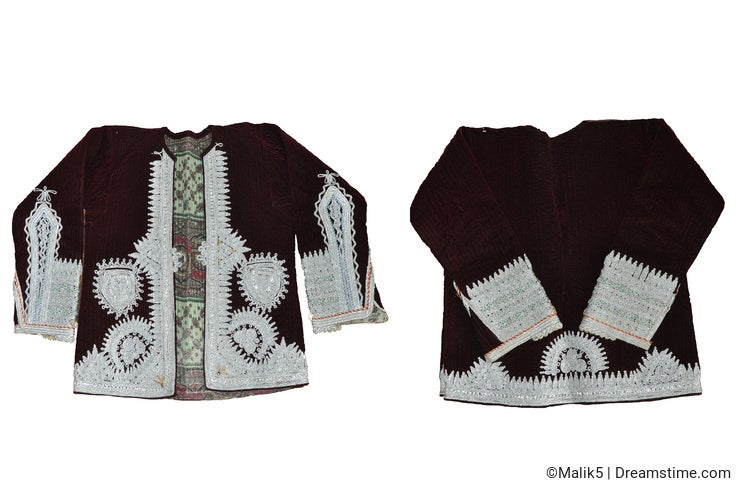 Men's folk costume was almost excluded from everyday use, except in the higher and remote villages (Brod, Restelica), where they were partially maintained. In other villages, only individuals are used or used only on solemn occasions (holidays, weddings ...).
Girls and young women use the costume only on solemn occasions, while older women wear it on a daily basis and at all occasions.
It is known that the role of jewelry in folk costumes is not merely to beautify the person wearing it. Dressing items in general, are clear signs that, almost regularly, come to the forefront.
Certain jewelry is used as a symbolic feature of a social position, a stock, as well as transient and transient status during an individual's life cycle.
In the complex structure of the wedding ceremony ceremony, bridal jewelry occupies a significant place. An analysis of his function indicates that he has three meanings: a status mark, or marital status, a mark of economic power and protection.
The most important part of the bride's jewelry is a head or cap adornment made of ducats. Previously, these ducats were the coins of the Ottoman Empire, and today it is also Austro-Hungarian, which was first placed on the day of the wedding, and then wore it on solemn occasions for the duration of the bridesmaid's status. In some villages Gore hat is worn, with little corrections, while the bride does not marry or marry her children, and in some villages until her husband dies.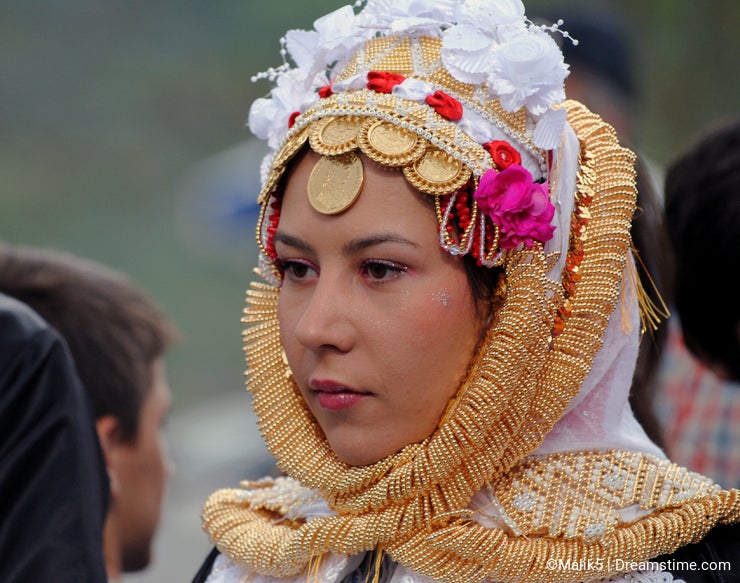 Photo credits: Malik5.