Mermaid in water with lilies and fishes
A mermaid is a legendary aquatic creature with the upper body of a woman and the tail of a fish.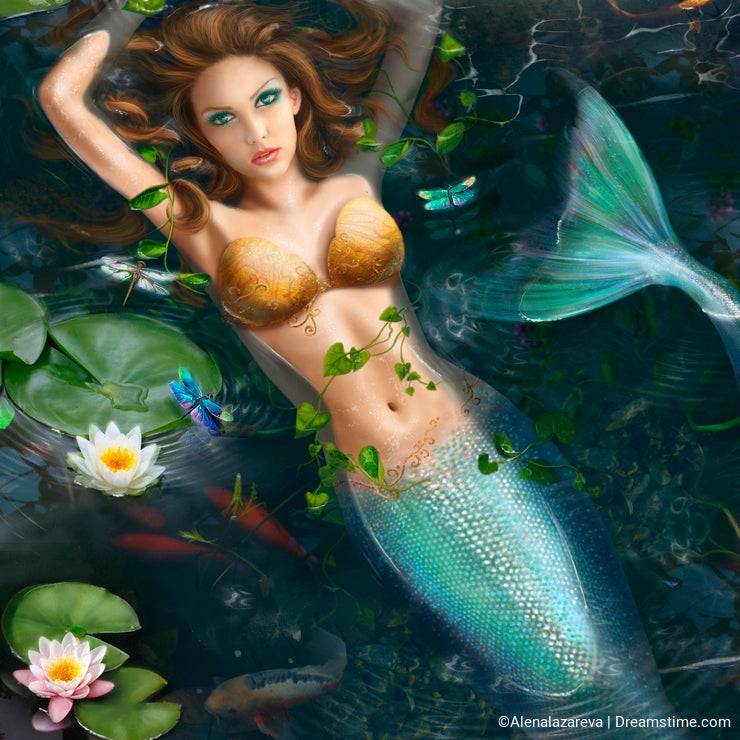 * Photoshop and tablet Wacom
Fantasy art by Alena Lazareva.
Thank you!
Photo credits: Alenalazareva.
To provide you with additional information about how we collect and use your personal data, we've recently updated our
Privacy Policy
and
Terms of Service
. Please review these pages now, as they apply to your continued use of our website.