Continued from Part I...
Your intentions matter!
Are you looking for shortcuts to make easy money online? Trying to anyhow get an image past the reviewers who seem to reject everything? It can be easily observed that many of those new to microstock photography believe that their images will be popular if they get past the review process. These intentions and beliefs do not go well with a fiercely competitive business. You must keep in mind that you should be willing to cooperate with your agency and clients instead of trying to find a way around the mechanism. Good practices include double checking your files before submission and truly considering if the file has a good potential.

The social environment within an agency is also crucial for your growth as a budding stock photographer. If the community is discouraging or hostile to new members, it is not recommended to let it pull your spirits down. This also applies to you as a member.
The above cannot earn you profits, can it? It can!
When you are truly passionate about helping out your fellow contributors and serving your admirers with your best work, you can make easy money online and get past reviewers without looking like a devil. Not believable? Consider a situation where you helped a contributor through the forums. The contributor added you as a "favorite". A buyer visited that person's profile and saw your profile listed in his favorites list and decided to take a look at your profile – feasible and highly likely, is it not? What if you are on the lists of favorites of a hundred popular photographers?
Your profile
Your profile on the microstock website also is a factor that can affect your portfolio performance. It is proven that people subconsciously form an image of a person by the first impression they make. In case it is a portfolio, it is desirable to have an image that shows your passion for photography or shows the part of you that is not just a robot creating images. Lack of a profile picture is not recommended, neither is a religious image or those depicting unacceptable behavior of any kind. Also make sure it is suitable for audience of all age groups.
The next important field is the bio/description that most agencies allow you to include on your profile page. A friendly note can get you a good number of clients directly via the description and through your personal website. Remember, stock photography websites have millions of people who are willing to pay for your work. While it is not allowed on most websites to ask buyers to contact you personally, there is no rule preventing you to be contacted by them if they wish to. A good description does exactly that by making it easier for someone to approach you with further editing or designing work on a contractual basis.
Is your social media helping you?
Social media will not get you as many clients as you expect because most of your friends will not need to buy your work on a regular basis unless you are an established fine arts photographer too. For stock photographers, social media contributes by bringing in referral income. Referral income is a huge supplement to your regular income from licensing of multimedia content. Not just social media, blogs are a good way of generating referral income too. Blog articles related to stock photography and similar subjects that attract photographers or potential clients can get you active referrals.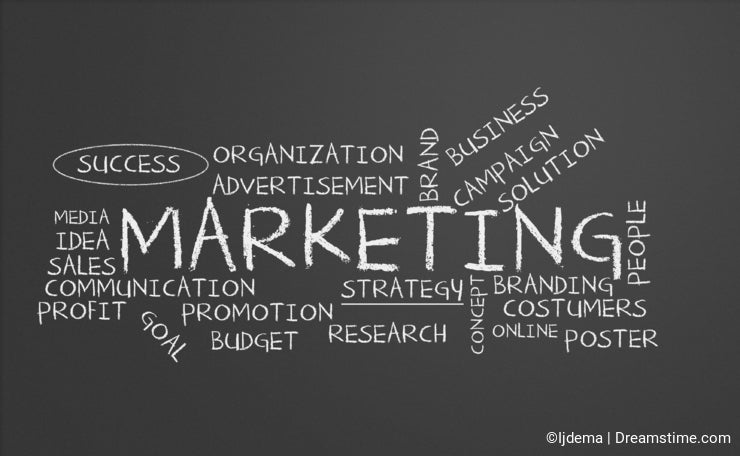 Personal Website – Asset or liability?
A personal website based solely on the purpose of displaying stock photography is a liability for the stock photographer who is just starting out. A website is recommended only when you have achieved a good amount of incoming traffic to your portfolio. In case you already have a website primarily for some other purpose, you could turn it into an asset for your portfolio. For example, if your website is about web designing tutorials, you may suggest graphics from your portfolio and someone would definitely buy it if your website is popular. If not that, you can always include referral links when you credit image sources on your blogs or pages.
In either case, if you do decide to get a website built, it is recommended that you have your own domain name, which is quite inexpensive to purchase. You could make the domain name redirect to your Google blog or free Wordpress blog, thus saving on hosting charges. A website made on a trial basis as a subdomain of a hosting website does not look professional and also makes loss of website address a possibility.
Tying it all up…
Weaving the net is the most important part of any business, including stock photography. It does not matter if you are starting out or if you already have a decent setup producing good amounts of content, there is always one more way which can help take your passion to new levels. Tying up the loose ends is important. Make sure there is no point from where there is nowhere to go for a potential buyer. By interconnecting all your social media profiles, your portfolio(s) and your personal website, you can increase your chances of being successful in capturing the interest of your next client...