Milestone: $60,000 Total Dreamstime Earnings - Dreamstime
I have recently passed the milestone of $60,000 total earnings. This comes as I close in on my 11 year anniversary with Dreamstime. There are many contributors who are earning more in less time and with smaller portfolios but when you consider I am an amateur competing against people who do this for a living, I am hopefully doing a few things right.
It certainly hasn't been easy, especially when things keep getting tougher. At the peak I was earning $600-$700/month but now it's around $350-$500, and with a portfolio that is twice as big as before. I am now working twice as hard for half the money but I am managing to stay afloat for the time being.
So what are some of the things I have learned along the way?
First of all, it helps to get sales by creating niche images with little competition. Images should have a strong concept. You should avoid investing time in subjects for which there are a large number of images. Does the stock world really need another picture of a sleeping cat? Sometimes the mundane is what buyers are looking for. Everyone tries to get that National Geographic shot of the Eiffel Tower, but has anyone submitted a picture of the Eiffel Tower's ticket counter or people standing in line to enter? Those types of images may not sell often but they sell steady.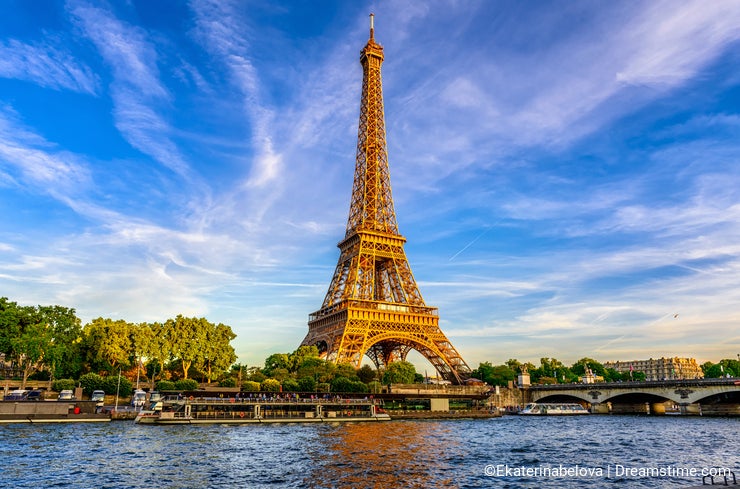 You have to admit when you do bad work. If you have images that don't sell, the most likely reason is because similar images are better executed by other contributors. Study the database and see what sells. Understand why and learn to do better.
If you have been with Dreamstime around six years or less, you have a huge disadvantage for not having gone through the previous review process. Dreamstime and many of the other agencies will now accept virtually any image. About the only criteria currently that will get an image rejected is if it's out of focus or has dust/specks/noise. A drab landscape with a grey sky will get accepted but will never sell when compared to a similar image with blue sky and interesting clouds. In the "old" days drab images were rejected along with other quality reasons. The agencies have lowered the bar for quality in favor of quantity which means the newer contributors have no opportunity for being "motivated" to uploading higher end images. Drab, lifeless images are going to be passed over for colorful images that pop.
When I was new to the stock world I would get frustrated because I did not have the resources to photograph a group of people in a business office. It was obvious taking pictures of trees in the park was a waste of time (and they would get rejected anyway back then) so I began to learn how to overcome the usual roadblocks. I began to start Photoshopping and editing images. I found I could photograph a person and then insert the model into a scene from another location. It can be a lot of working doing that but it can be less work than setting up for a live shoot at a particular venue. Even if you can use an office setting for free and don't have to pay for models, the logistics and time required for a live shoot can be daunting. Realizing this made the tedium of editing not that bad.
I continued to experiment with Photoshop and have moved into various types of digital art and fun composites. Nearly 50% of my sales now comprise of images that have been edited heavily and that goes back to the idea of submitting images for which there is little competition. There are only a few people out there who can duplicate the kinds of images I've been submitting of late.
I'm not saying you need to learn Photoshop because there is a need for so many different types of niches, but you need to experiment and innovate in order to stand out. Finding a path in which you're a trailblazer and not a follower is easier said than done, but again, originality counts. I still submit images that everyone else is doing. I mean, if you're standing in front of the Eiffel Tower, you're going to take a picture and upload, right? But I might also take the same picture and Photoshop a dragon or two flying around the tower. You need to also have fun with your images.
I think that's the real secret to having any kind of success in the stock industry and it's finding a way to break away from the pack. Dragons flying around the Eiffel Tower may not sell well but they will sell better than generic images.
There are many directions you can take other than my path of creating composites in Photoshop. You need to keep experimenting and trying new things. I've been looking at getting a drone and getting into that, so as a result, I learned a few things about drones and recently wrote a blog about drones. I have not yet purchased a drone because I'm going in too many other directions right now but it's still in the back of my mind. But check out my drone blog if that is of interest you.
When I look at other portfolios, $60k in earning is not very good compared to what others have shown can be accomplished. So I take the attitude that I need to improve and get better in order to compete. As I said, the stock industry keeps getting tougher and you have to keep looking forward and not back. I am far behind what others can do but at the same time, it shows what the potential can be if I find new and better ways to keep moving forward.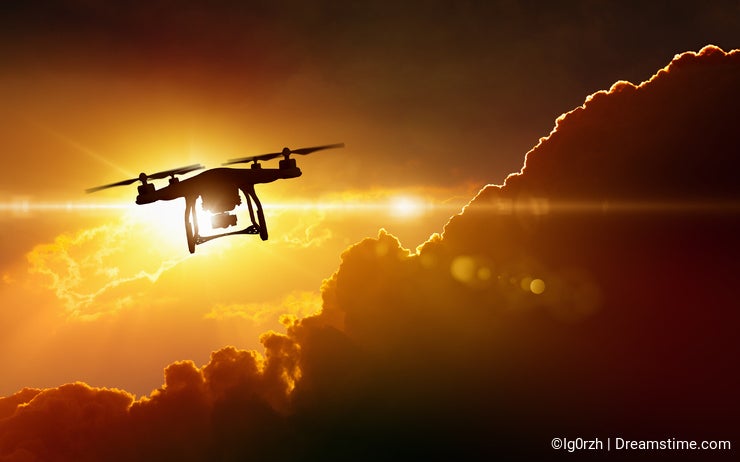 Photo credits: Ekaterinabelova, Ig0rzh.