Mirrorless vs dSLR
It has been more than 10 years since the first mirrorless camera was introduced. At that point, no one would predict that the popularity of mirrorless cameras would grow so fast. Nowadays, mirrorless systems are using a large portion of camera market, both for amateur and professional photographers. I will try to present most of their advantages and drawbacks compared to dSLR systems, so you can choose more easily between the two systems.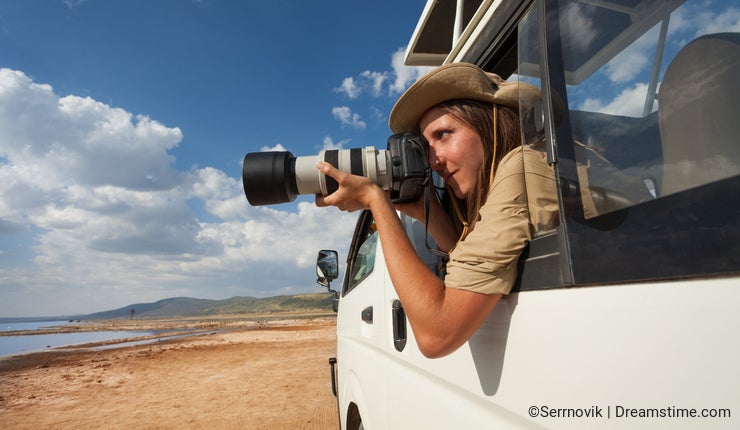 CAMERA SIZE
This is something you will notice immediately before even trying the camera. Mirrorless bodies are generally smaller and lighter than dSLR camera bodies due to the fact that there is no mirror and thus no optical viewfinder. If you don't mind looking at the camera screen or through electronic viewfinder, mirrorless is for sure one step ahead of dSLR in terms of weight and size. Of course, the bigger sensor, bigger the body, but still, even with the same sensor size, mirrorless is smaller.
LENS SIZE
In this case, physics limits dimensions, so comparing lenses for the same sensor sizes, they are mostly the same size. You cannot make a lens with the same focal length and aperture to be smaller for mirrorless systems. For example, 85mm f1.4 lens for mirrorless and for dSLR systems will not differ significantly in volume. It can be even larger for mirrorless, because it depends of the lens construction and number of optical elements inside. So, although you might have a smaller body, when you put on a lens, total difference will be noticeable, but usually not critical. Although, if you choose f2.8 lenses which are generally smaller in size, mirrorless then becomes very lightweight. Biggest difference is with mirrorless systems with smaller sensors, like Panasonic or Olympus who use four-thirds sensor size. Lenses for smaller sensors are also significantly smaller, so if your focus is on portability and not on top notch image quality, you can go with four-thirds and save yourself some space in the bag and also be lighter as you travel
LENS DIVERSITY
In this part, dSLR systems have much more advantage because there are much more lenses to choose from. As the time goes, mirrorless system will also build up their lens families, but at this moment dSLR cameras have the advantage when using native lenses. Mirrorless cameras, on the other hand, can use old and new lenses from most manufacturers using adapters, especially Sony mirrorless cameras. You can choose from advanced autofocus adapters to combine with Nikon and Canon lenses, to some manual focus adapters, for old M42 lenses which are very cheap and some offer very good sharpness and quality.
LENS PRICES
If we are comparing lens prices for the full frame mirrorless and dSLR cameras, your wallet will get emptier if you are going for mirrorless. Sony and Zeiss are making lenses for Sony mirrorless systems and both manufacturers (especially Zeiss) have more pricey lenses compared to Canon or Nikon dSLRs for example. Sometimes, the price is two times different. Yes, there are some differences in build quality, coatings, etc.… but for an amateur or even professional user, usually it just doesn't justify the higher cost. When comparing lenses for smaller sensor, the price difference is not so much noticeable, but still dSLR lenses are cheaper, mostly due to the fact that they are made in higher numbers, and have been in the market for many decades.
IMAGE QUALITY
If we compare the same sensor sizes on mirrorless and dSLR cameras, there is not much difference in image quality. Bigger the sensor and the more high-end the camera is, the better performance you get generally in terms of dynamic range and noise at high ISO. Here you should choose between portability (1 inch and micro four-thirds sensor size) and highest possible image quality (APS-C or Full frame sensor size). Smaller the sensor, smaller the body and the lens. Bigger the sensor, higher the image quality, but lenses are bulkier and heavier. As of this moment, full frame mirrorless cameras are made only by Sony and Leica, so there is not much choice if you want to use full frame sensors on mirrorless.
FOCUSING SPEED
dSLR cameras use fast phase detection focus so they were the kings of blazing fast focusing for years. The problem starts if you want to use live view on dSLR camera because at that moment, camera needs to switch to contrast detection which doesn't offer focusing speed that satisfies demanding photographers. Mirrorless cameras are now using hybrid focusing which incorporates both phase and contrast detection at the same time and is able to provide very fast focus in live view. Problem with this type of focus is that it is usually dependant on sensor size. Full frame mirrorless cameras could not reach focusing speeds which were achievable on four-thirds or APS-C mirrorless cameras. But after introducing their new flagship models, Sony A9 and Sony A7R III, the difference now is not so pronounced. I have not tried those cameras yet, but feedback from the reviews is very positive. I should also mention that new Canon dSLR cameras have introduced new AF method which uses phase detection pixels on sensor that significantly improves live view focusing speed. In a year or two, I think there will be no difference in focusing speed between dSLR and mirrorless.
AND SOME OTHER STUFF
We should also take into account some other differences, like battery life, which is two or three times longer on dSLRs, and ergonomics. Usually, it feels better while you are handling larger dSLR body than mirrorless. It just sits more firmly in your hand. The grip is better. Also, I need to point out to another very important thing for some photographers who need to access and change functions quickly. I have been using dSLR for ten years and switched to Sony full frame mirrorless two years ago. I could never achieve the speed and versatility in using the camera on my mirrorless body compared to what I had before on dSLR. You should be having that in mind before you reach your decision between the two systems.My advice is to set your priorities, having in mind the type of photography you are doing or you are planning to do, and by using these general guidelines, choose the right weapon for the job.
Photo credits: Bannasak, Sergey Novikov, Ymgerman.