On a recent business trip to Stockholm, the capital of Sweden, I had brought my camera in the hope that there would be an opportunity for some sightseeing. I was only in Stockholm for three days but the weather was excellent during my stay with temperatures of approx. 18 degrees Celsius despite it was early spring. People acted as it was the first day of summer and there was a nice a friendly atmosphere all over the city.

As the weather forecast for my last day in Stockholm also looked very promising I decided to get up early for a walk around the old part of city called Gamla Stan which translates into Old Town.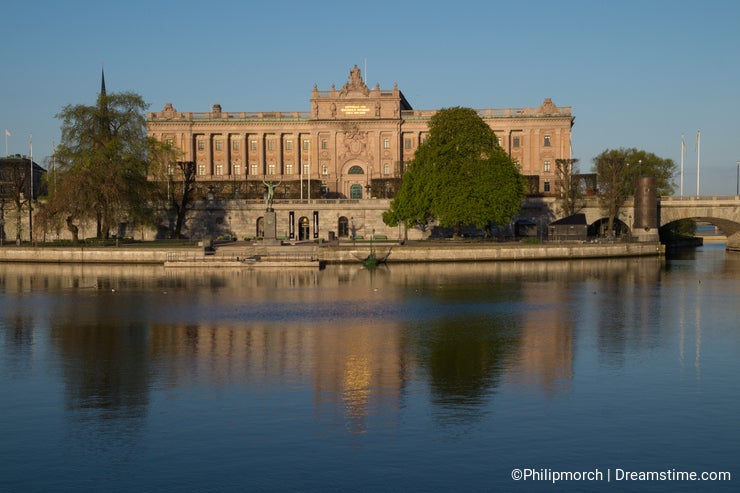 It was truly a beautiful morning with a clear blue sky and the sun slowly rising above the horizon and sending the first rays of the day over the city. As the sun got up, so did people. To start with all the streets were deserted but gradually people started to get into the streets heading for work.

After two hours of walking around enjoying the beautiful morning I also had to head back for work.