The most expensive prime property in the world - China Hong Kong
Hong Kong stands apart is the most expensive city location in the world for prime property, some 61% more expensive than its nearest rival London, new research has found.
The typical prices of a prime resale apartment in Hong Kong is $4.5 million which is 45% more expensive than London where the typical price is $3.1 million and 55% more than Paris where the typical prices is $2.5 million.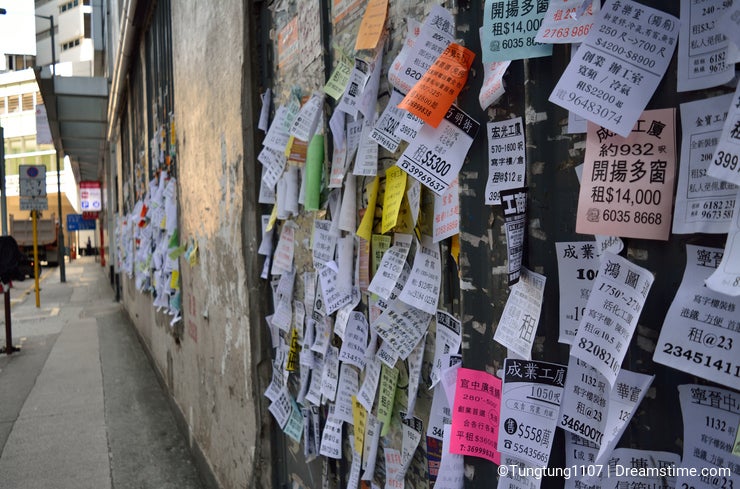 That's not a good news for Local Person
The image.
Advertising Posters On Street , Hong Kong Industrial Zone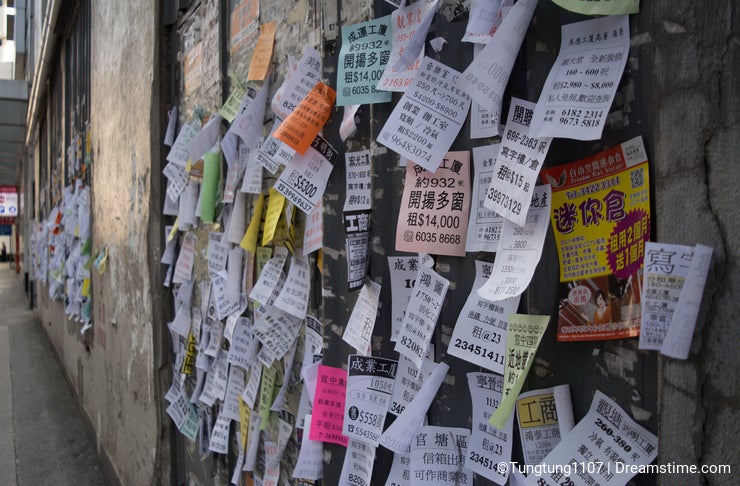 Photo credits: Samuel Lam.