The most extreme airport in the world - Lukla Airport in Himalayas, Nepal.
Climbers who intend to climb Mount Everest or visit Everest Region awaits extremely demanding ascent to the summit, but also landing at Lukla Airport.
most dangerous airport in the world.The airport was named in 2008 in memory of Hillary and Tenzing. Several airlines operate daily flights from Kathmandu to Lukla and back.
The runway is located on a high rocky promontory, it is surrounded by high mountains and is only 527 meters long. Pilots must find the optimum height for the landing and should not fly too low to avoid crashing into the rock face.

and ... What is most important for flights to Everest Region? Good weather, enough visibility without fog, heavy rain or wind.
What do you think ? Should you afraid of it ? No fear ! Nepalese pilots are experienced and safely transports you into the mountains.

I visited the Himalayas three times. At the first visit the weather changed very quickly and we had to wait long four days in Lukla village. No flight from Kathmandu, no flight from Lukla. Some tourists were going crazy, others were calm. The journey from the mountains on foot would have lasted five days and one day extra bus. So .... we waited.
I would advise those of you who are planning a trip to the Himalayas and Lukla, be ready for it.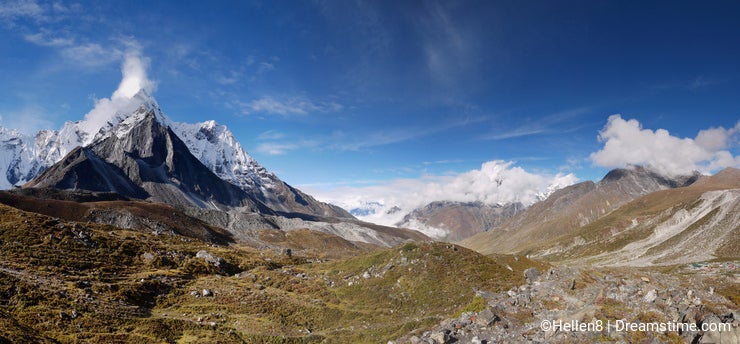 I love the mountains.
Who once visited the Himalayas will want to return there. Staying in these mountains gives to human more than just look at the amazing mountain ranges. This trek to the highest mountains of the world, compels to think deeply over himself, over the meaning of life in today's hectic times and desire for money and property. After all, we need few things to life ...
Here is my new collection of photos from Himalayas: Himalayas

Have a nice day everyone !