Mountain Edith Cavell has its name from a British nurse. Edith Louisa Cavell was a nurse during World War I. She cared for the wounded soldiers of both sides, and she also helped over 200 allied soldiers escape. In 1915, She was arrested on charges of espionage and executed by a firing squad.
Later, she became known as the "martyr nurse". To remember her courage, Canada decided to give her name to the grandest mountain in the Athabasca Valley of Jasper national park, Alberta, Canada. This is the far looks of the mountain.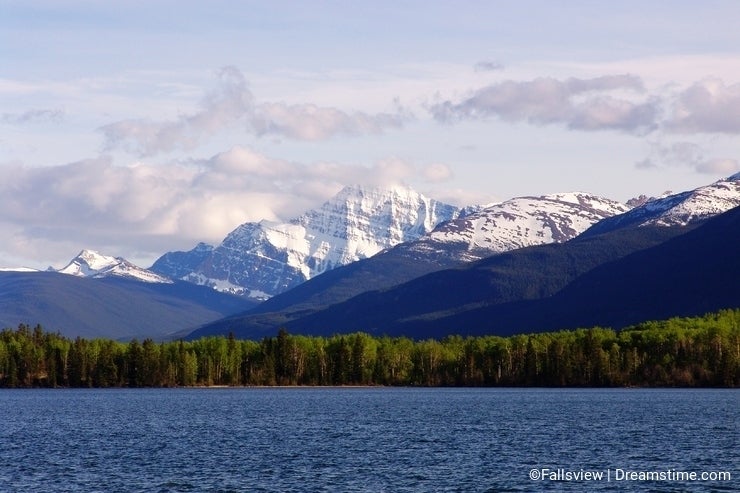 There is a hiking trail called "path of the glacier" that travels through a rocky glacial basin to the toe of the Mountain Edith cavell.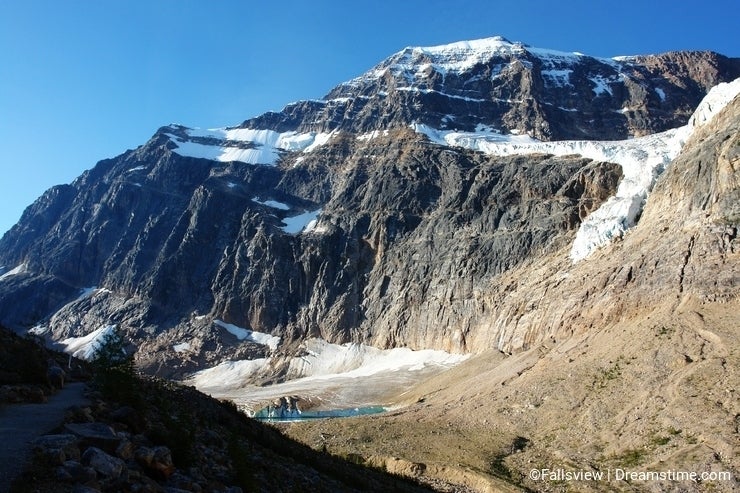 A glacier lake is located right in there. The lake's water is normally highlighted by drifting icebergs even in the summer time (August).
The lake shore is one of the best vantage points for the angle glacier and the above steep cliffs. This picture shows the angle glacier and the glacier lake.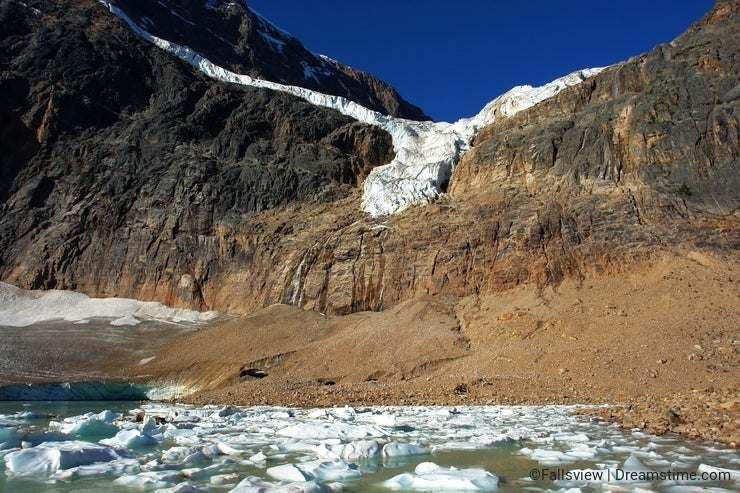 There are many other beautiful hiking trails around Mountain Edith Cavell, I will introduce them later. This collection contains some nice pictures of this area if you are interested. Mountain Edith Cavell