My first experience with macro photography
A couple of years ago somebody showed me some pictures of macro photography. They looked interesting, however, it did not resonate with me. Now, many years later, I read some booksand looked at videos on Youtube. It turns out that macro photography is a lot more than taking pictures of plants and insects and laying on the ground. So, there was a growing interest.
After realising that my regular lenses would not suffice, I looked at possible cheap adjustments:
- close-up filters are put on a regular lens and they magnify. The disadvantage is the you add more glass between the subject and the sensor, thereby reducing the quality of the picture substantially;
- extension tubes are put between your regular lens and the body of the camera. They are used to reduce the focal distance and thereby increase the magnification. The disadvantage is that it mainly helps up to roughly 50mm, beyond that the reduction of the focal distance is not substantial anymore.
So I decided to look for a macro lens (Nikon calls it a micro lens). They are expensive. The Nikon 200mm micro lens was beyond my budget for a hobby. So I settled for a secondhand Nikon 105mm. And I am very pleased with it. Very sharp pictures.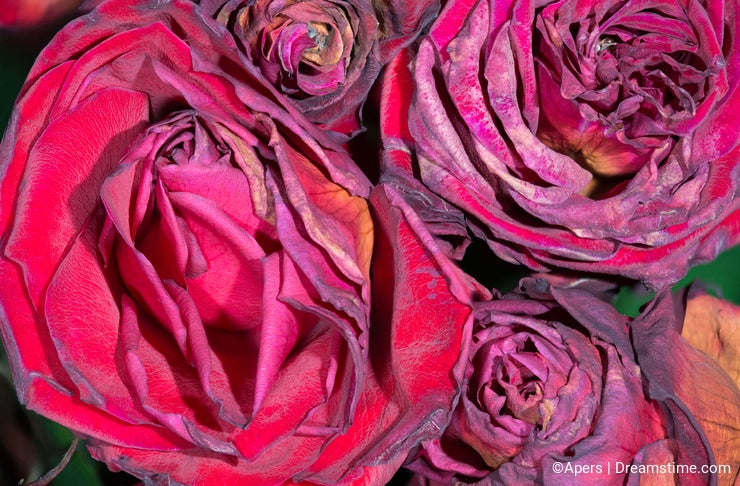 My first experiments with macro photography immediately showed that getting the subject in focus is quite a challenge. Even more than I expected. For example, at a distance of 40cm the 105mm lens at f/8 has a Depth of Field (DoF) of only 0.5cm. Handheld this is not going to work. Even by breathing you move more than 0.5cm. So, you need a tripod. Although I am not very fond of a tripod for macro photography it is an essential tool.
Like I said, withf/8 the DoF is only 0.5cm. In some cases this is fine, however, if you take a picture of a flower, maybe you want a larger DoF, like 1.5cm. In this case the aperture should be f/22. This means that if you are indoors, you need to use flashes. It consists of two flashes and a camera, all three on a tripod. I had set the shutter speed at 1/100th of a second, and the camera in Command Mode using TTL and a -1 compensation for both flashes.
Read more about focusing with Live View on my blog: http://peterapers.synology.me/wordpress/my-first-macro-picture/
Photo credits: Peter Apers.
To provide you with additional information about how we collect and use your personal data, we've recently updated our
Privacy Policy
and
Terms of Service
. Please review these pages now, as they apply to your continued use of our website.