My first photos with model
Recently I bought a new camera - Nikon D5600. Some might say it's entry level, others will say that I should buy maybe something better for same money... Anyway, I think it's very good. Two weeks later, on our call to Singapore, I managed to sneak out from the ship and buy a new lens (Tamron 18-200mm, F/3.5-6.3 Di II VC). (Kit lens I did not like so much). As a present from a shop owner where I bough my camera, I got a nice tripod.
By the way, if you ever manage to visit Singapore and decide to make some shopping, you can always get some discount and present from the owner, or at least I got it every time. So, I was ready to start playing with my new toy.
Time permitting, while the vessel was in the port or at sea, I was trying to get a nice picture of the vessel, interesting moments during cargo operations, small ships, big ships, nice sunsets...Idea was , of course to try to sell few photos, but also to try to describe the seafarers life, capture the moments which "the regular eye" cannot see.
After a while (and several instruction movies from Youtube), I thought that it would be nice to test the capabilities of my camera and my knowledge, and make some photos with a model. Being on the ship and not having so many people on board I did not have so many options. Fortunately, our deck cadet was willing and patient for my demands.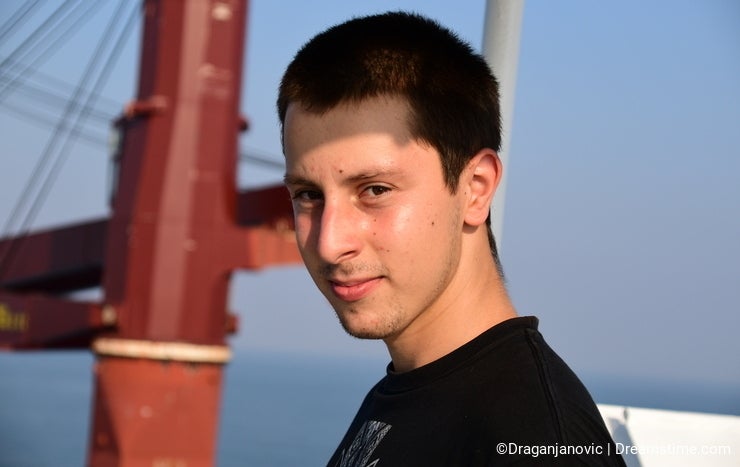 After completing the administrative side - Model release, it was time to make few shots. As my model is a deck cadet, who just started his career at sea, he spends some of his time on navigating bridge (wheel house). It was a perfect moment and timing to catch him while he was taking some notes from "The Mariner's Handbook".
Then, we decided to see if we could make some more casual photos, simply by sitting on a doorway with or without sunglasses.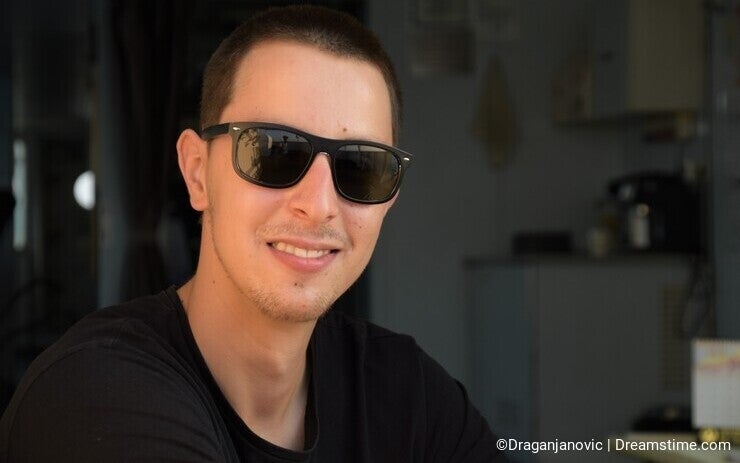 Most probably professional photographer will use the model for few hours, and make as many photos as possible. My idea was to test my new camera and to see which settings are the best when there is person who does not mind posing for me.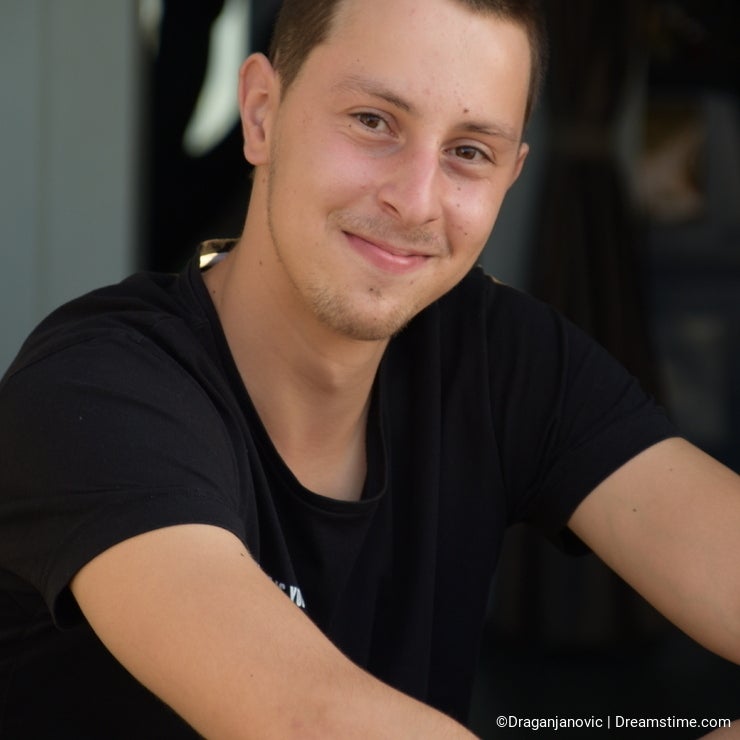 Thank you Dima.
Photo credits: Dragan Janovic.