Several months ago I decided on the advice of friends try to upload photos to the microstocks. With SLR camera I had just learned to work. And all the downloaded photos were from a compact camera. Of course, they almost did not take. Only 1-3 of 10. I began to despair and began to think that the microstock is not for me and I can not shoot good photos.
Once on the second month of attempts to work with microstock by logging in to your account, I accidentally saw that the account balance is greater than zero. I was very surprised and pleased to madness. It was the first sale, not only on Dreamstime, but also on any microstock.
Especially surprised that sold photo - photo of mount Elbrus. This photo I uploaded the first. and Dreamstime approved it first. For me this mountain a lot. Elbrus is not only the highest mountain in Europe. Not just an extinct ancient volcano, covered with ashes and covered with a hundred-meter layer of ice. This is a mystical place. It is full of inexplicable power. It affects every person who has got on its slopes.
Elbrus give me many lessons: light and heavy, kind and cruel. Once on its slopes, I thought that grandy Elbrus decided to destroy me. Sunny day for a few seconds turned into impenetrable fog. I almost got lost in it is covered with cracks infinite glacier. However, it was just another lesson of the great mountain. Through the day I began to understand what the mountain, began to treat them more seriously and became much stronger in spirit. And this sale, Elbrus encouraged me and gave new power to work with microstock. I have not so many photos in the portfolio and not all of them stock oriented. But I'm ready to grow and learn. Thank you great mountain. You once again helped me. And thank to man who have downloaded this photo.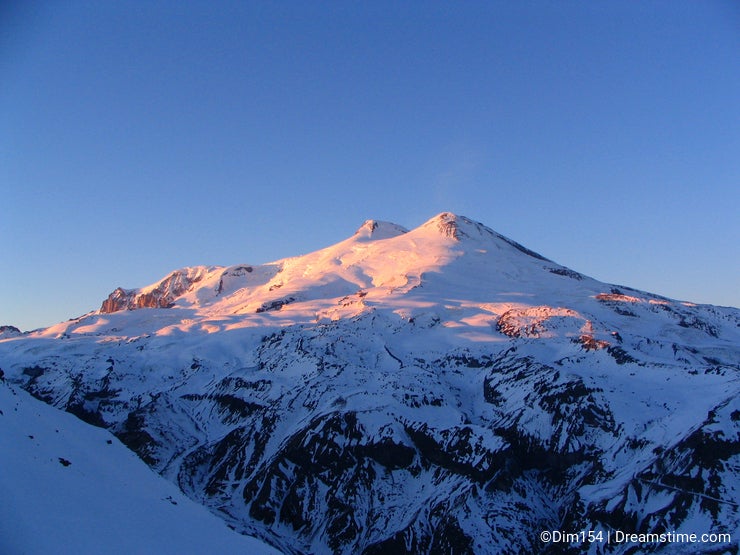 P.S. sorry for my English