My first star trails photo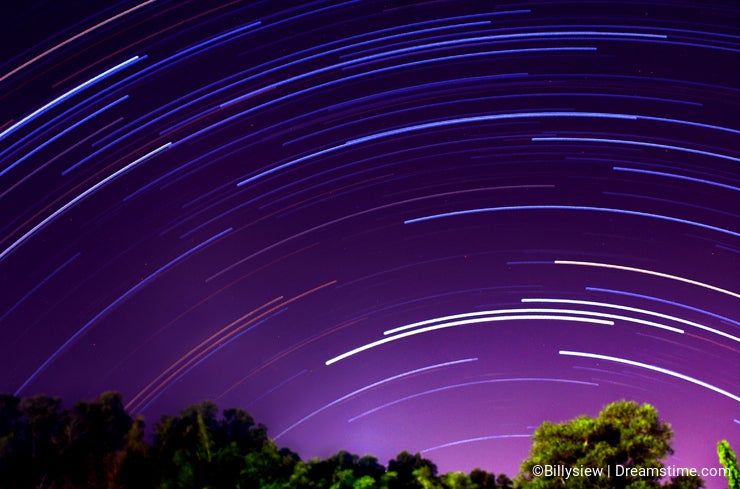 I feel great to be able to produce this photo. I only realized that stars move precisely in a circle 24 hours. ( i.e 15 degree for one hour). I set 30 sec per shot continuously for 2 hours, if you can measure the trails, it move 30 degree. How accurate! GOD creation is so wonderful!
I started to ask a question: the star trails really caused by earth rotates or Star move , earth is station?
Photo credits: Woo Bing Siew.