My lovely pets or cat story
My family and I are very fond of animals and now in our house quite harmoniously coexist dog and cat. The cat appeared in our home about a year ago, we took a very small kitten.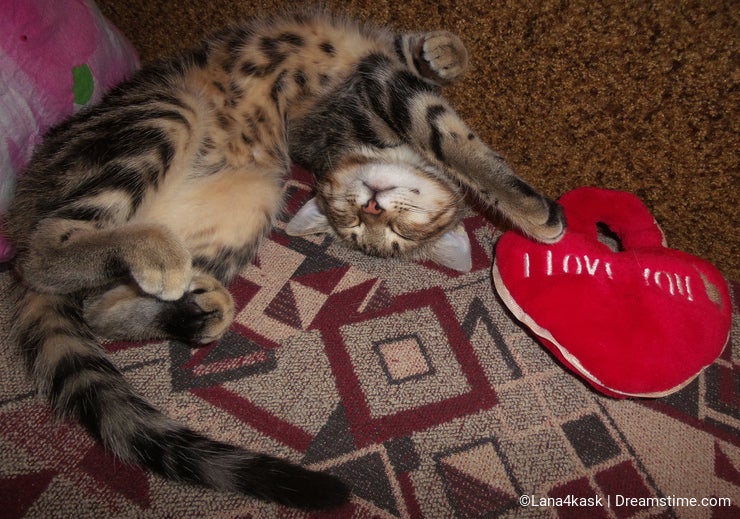 And we started to notice sometimes that the cat learned a lot from our adult Shepherd. Early in the morning the cat comes to say hello and lick my cheek, and in the evenings he often lies at the door, guarding the house)

We live near the forest and often go there for a walk with the dog at any time of the year. Our dog is very fond of these walks, he can run, jump, play, swim in the lakes and just lie in green grass.
And, once in the hot summer day, we decided to go for a walk in the woods together with our cat. At first he was a little scared, so great world around, trying to climb higher on the tree. Then cat became bolder, with interest examining the surroundings, listening birds and hunt for insects.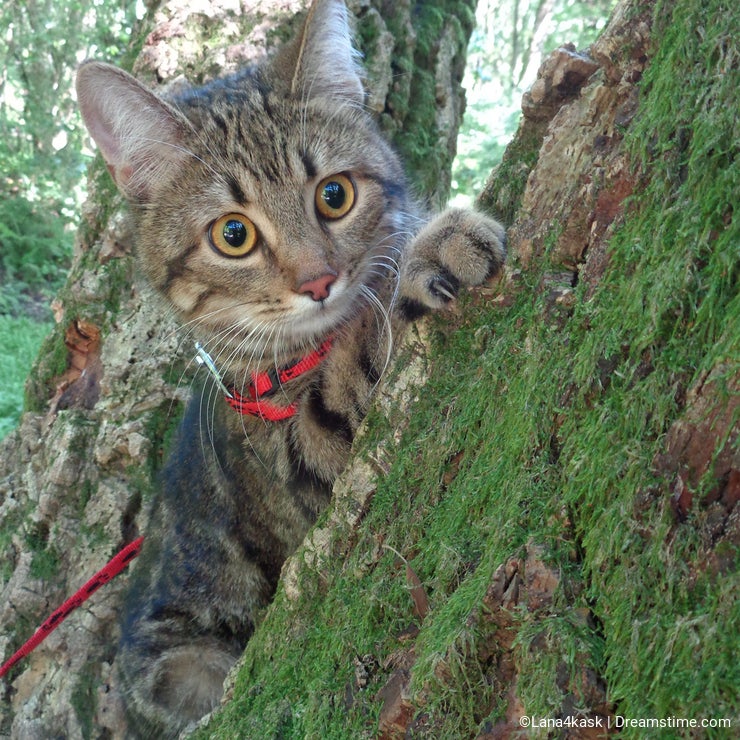 And now Cat photo from the first forest walks Dreamstime accepted for Assignment WOW, if you like the story, please vote)
Photo credits: Svetlana Kravchenko.