Myrtle Beach Marathon Birding
On March 2nd I set out birding early one morning along the Atlantic Ocean coast with several thousand other people. While I'm typically counting birds whenever and wherever I am, this was no normal birding excursion, this was Marathon Birding.
No, it isn't what you're thinking. Marathon Birding sounds like hour after hour of non-stop, high-speed bird watching and listing for a period longer than most people care to do anything. And no, there weren't six-thousand people actually birding in one huge, cumulative Big Day list. My Myrtle Beach Birding Marathon was literal marathon: twenty-six miles of running in the Myrtle Beach Marathon. And I was counting birds all along the way!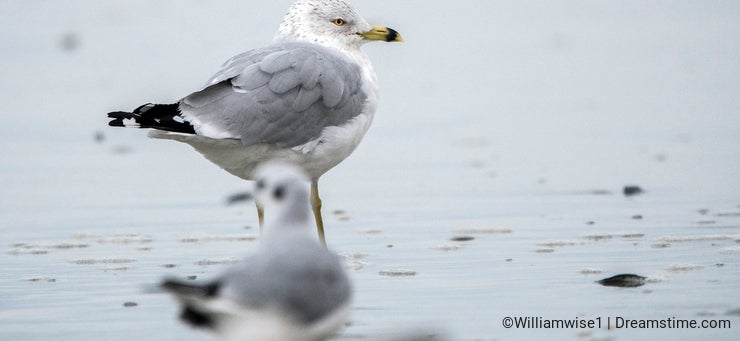 At 7 AM, the gun went off and I began that long trek toward a finish line far off in the distance. As the miles wore on, 26.2 of them to be precise, a mental bird list was growing in my head. As my feet began to ache and my quads began to stiffen, repeating a list of birds I had spotted along the journey helped to ease the suffering! Some runners repeat mantras, I repeated a list of birds! Twenty-four species, as a matter of fact over a four hour and twelve minute run.
Running a marathon is hard enough in itself, so I decided to leave my Nikon D500 and huge Sigma lens behind. So alas, no photos during my marathon birding session. But my wife and I were able to hit the beach for a time and watch the Bonaparte's Gulls frolicking in the surf.

Photo credits: William Wise.