Myrtle the Photogenic Hummingbird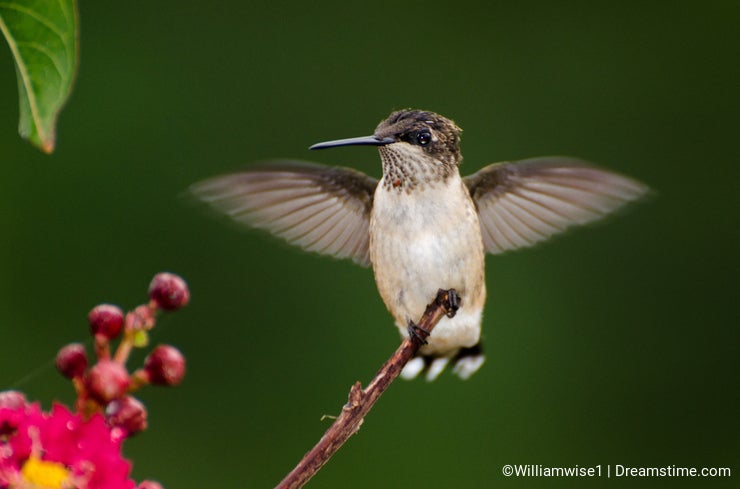 I bought my first Hummingbird feeder in the spring of 2014 and by that July it was in full swing. Several of these tiny, bright-green, long-billed birds were zipping in and out of the area from dawn until dusk all summer long.
While there were several Ruby-throated Hummingbirds in the area, one female in particular was the primary visitor. My young daughter named her "Myrtle" because of her habit to sit on guard in the Crepe Myrtle next to the feeder and chase off every other Hummingbird, and even the wasps, that tried to get a draft of that precious nectar.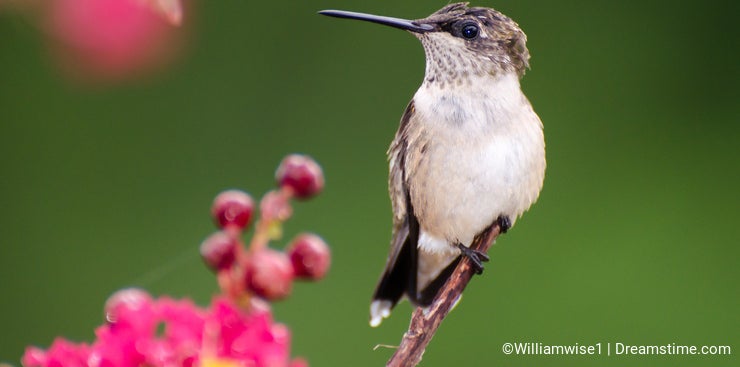 Over the hot Georgia summer months, Myrtle became so accustomed to our presence that she frequently came to drink and lingered at the feeder even while we sat nearby. Eventually, I was able to get some good close up shots standing just a few feet away from the feeder.
Typically, to capture some hummingbirds in flight, you're going to need a fast shutter speed (1/1000 sec.), a camera with a great auto-focus system, and a lot of skill and patience to get them in the frame. But having been visiting all summer, I knew my hummingbird's typical perch and could pre-focus where I knew she'd be sitting. And because my shots were of her resting between flights, I could use a slower shutter speed. In this case, I also used flash to freeze any movement of her wings.
That nectar feeder has hung on my back porch every summer since 2014. Each year I get upwards of twelve hummingbirds regularly coming for drinks. And that means I have hummingbird photo opportunities anytime I like!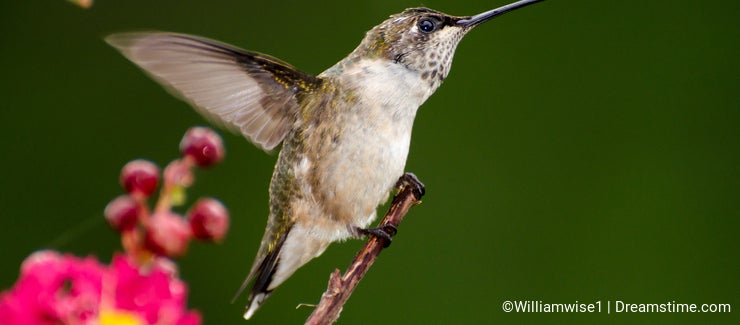 Photo credits: William Wise.