Remarkable new design: Eye film institute at the IJ, Amsterdam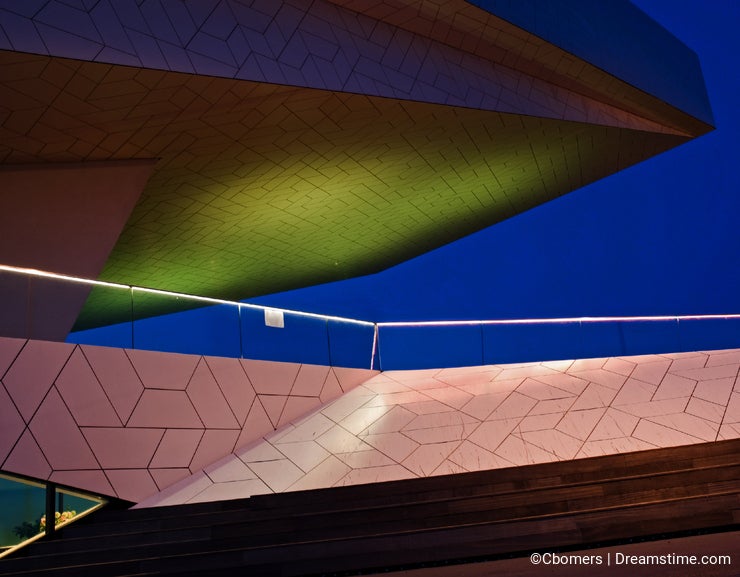 On 5th April 2012, the new Dutch film museum opened its doors for visitors. EYE's new location is in Overhoeks, Amsterdam's new urban district named after the prominent Overhoeks Tower on the former Shell research site.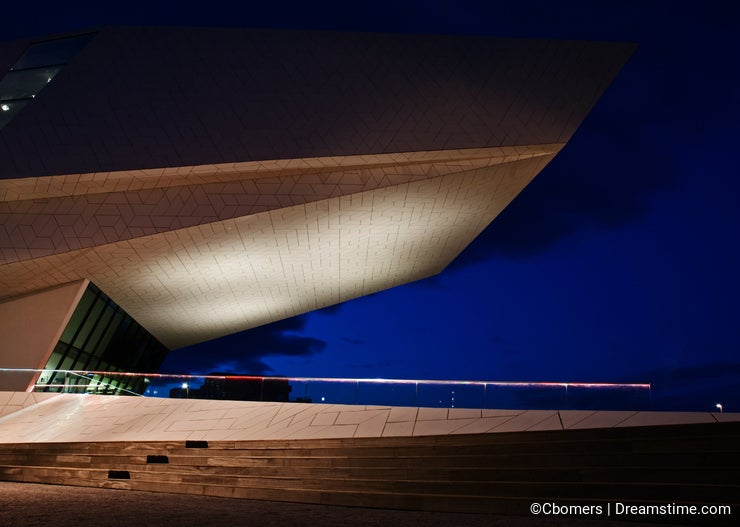 EYE's new location will feature four modern film auditoriums: one with 300 seats, two with 120 seats and one with 80 seats. There is ample room for exhibitions, educational activities and other events. Workrooms, a film lab, a shop and a café complete EYE's headquarters. In the summer, the sunny terrace will offer a great view over the water.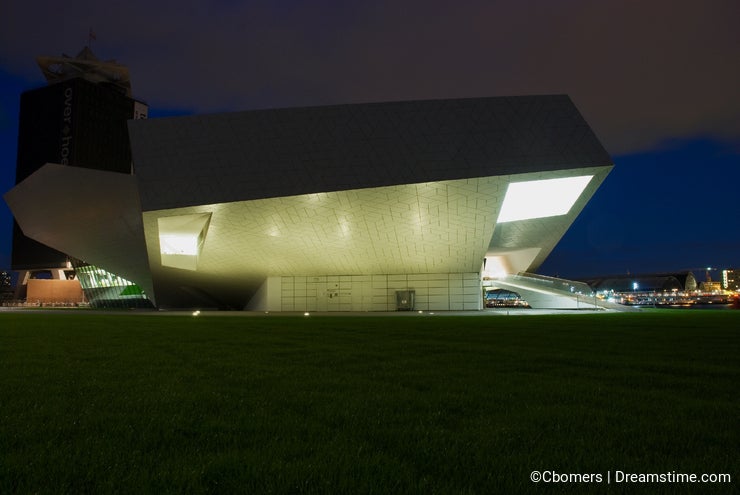 The building is designed by Vienna-based firm Delugan Meissl Associated Architects.
The design refers to cinematography and features an angular looping white roof covering the building.
It is the only museum in the Netherlands fully dedicated to film and the moving image.
Walking around this new landmark of Amsterdam at dusk, gives some spectacular views at the water of the IJ and city sky lines.