New Eyes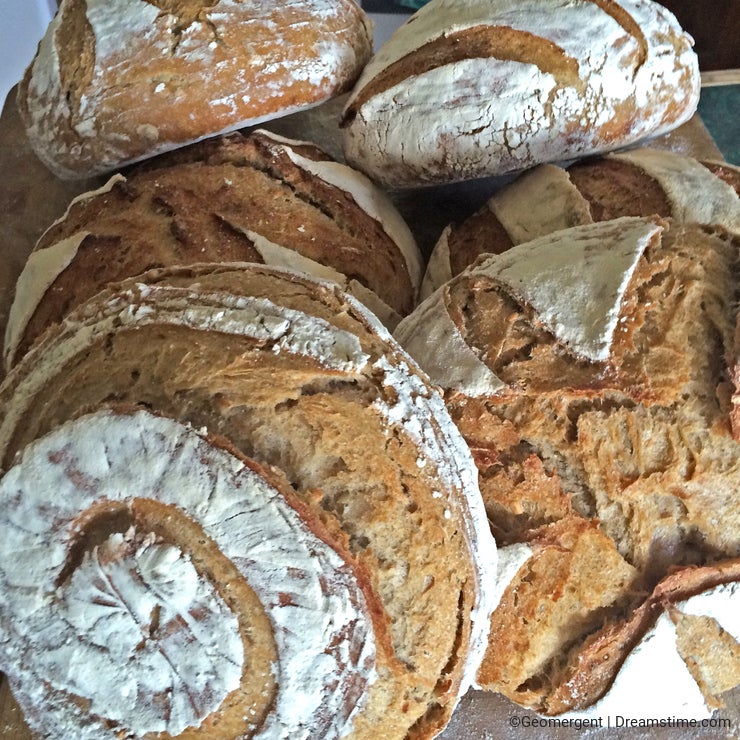 I have begun to see my life through "new eyes" after these past few months of taking, submitting and studying stock images. I think this new vision is something very beneficial for anyone to acquire. It is a new appreciation for everyday things! Yes! I now am entering a world of nuances and seeing it makes the so called "mundane world" intriguing, exciting and beautiful!
I am realizing I am surrounded by beauty! I was just at the laundry mat because I am traveling (as usual) and the old scratched up coin slots of the washers caught my eye. I took some nice snaps and felt inspired! Don't believe it could be beautiful? They should be up soon on my portfolio.This new vision has impacted me in more ways than just allowing me to see beauty where I normally wouldn't see it.
I love the old-world way of life and so I build clay ovens and bake sourdough bread. I don't usually score my bread with spirals, but thinking of the photographic possibilities inspired me to do so. This new 'hobby' (which I would like to be more of a job) also inspires me to create beauty to share with others! This experience has enriched my life and I know I have only just begun!
I am sure after being in photography awhile it can happen that you loose this vision of everyday beauty as well. I guess this new-vision is a mental state of expecting to see beauty, so put on your new-eyes today and EXPECT to see beauty all around you!
Photo credits: William Bode.
To provide you with additional information about how we collect and use your personal data, we've recently updated our
Privacy Policy
and
Terms of Service
. Please review these pages now, as they apply to your continued use of our website.