Some how my wife ended up getting right in the whole nature food chain.
Because she wants to help the birds in the nasty winters she always makes sure the bird feeders are full.
This of course makes all the birds very happy, and brought in several varieties of birds including many Morning Doves.
But we were not the only ones watching the feeder. A sharp Shinned Hawk did just what the other birds did,, came to the feeder for food. But he wanted Morning Doves, not bird seed.
The Hawk got it's food and perched in a nearby pine tree. It was so interested in it's food I was able to grab the tripod and get within 15 feet of the bird to get some photo's.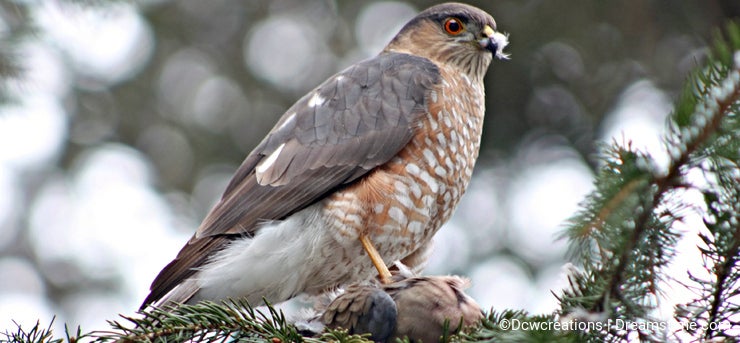 So as bad as my wife felt for putting the Morning Doves in danger.
As far as I can tell the only ones that made out on this deal is me and the Hawk.