A New Sport for Many People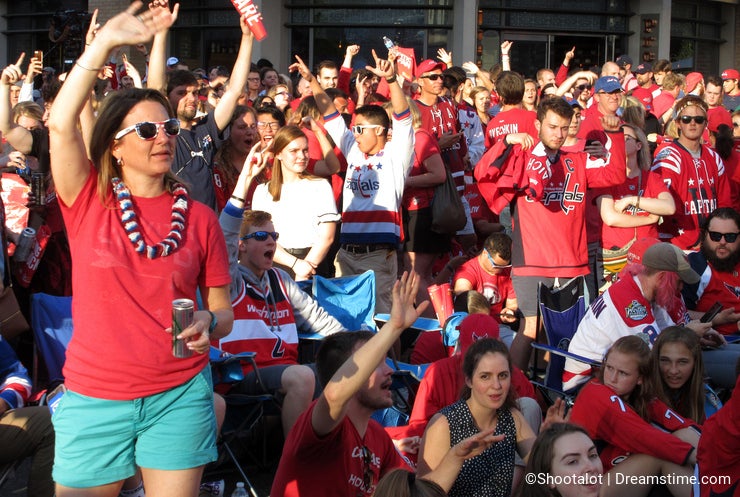 If you have been watching TV there is no doubt you have heard about the victory of the Washington Capitals ice hockey team over the Vegas Golden Knights. I became interested in ice hockey when I learned that my home team of Washington DC could win the Stanley Cup. Ice hockey has been around for many years but only recently has it received the attention it deserves making it a big league sport such as football, baseball and basketball. Ice hockey is similar to soccer in which the idea is to put an object, in this case a hockey puck into your opponent's goal. Players skate on ice using hockey sticks to move the hockey puck across the ice. Alexander Ovechkin is the star player of the Washington Capitals team as well as captain.
I went down recently to Chinatown in Washington DC on 6/4/18 to take photos of people watching game 4 outside Capital One Arena on jumbotron screens. Those with tickets saw the game in person inside the Capital One Arena. The streets were full of people cheering the Washington Capitals and booing their opponent the Vegas Golden Knights. Everyone was wearing a red Washington Capitals hockey shirt. Music entertainment and banner twirlers were present as well. I found that shooting the event became challenging as light levels fell necessitating 1600 ISO as it became dark. High ISO might be no problem for DSLR owners but for point and shoot cameras a high ISO should only be used if necessary. I took photos of fans in their red shirts, banner twirlers, music venues and the crowd cheering the Capitals with a Canon point and shoot camera.
I decided to stay home for game 5 and watch it from the comfort of my bedroom. The game was exciting and I had sound. One of the complaints that people had when watching the jumbotrons outside on the street was that there was no sound. Of course I missed out on the victory celebration downtown but there will be a parade this Tuesday at 11:00 AM on Constitution Avenue. There will be a fan viewing area at the National Mall. Ice hockey will never be the same now that more people are familiar with it. It is fun to watch it on TV and even better in person if you can get tickets.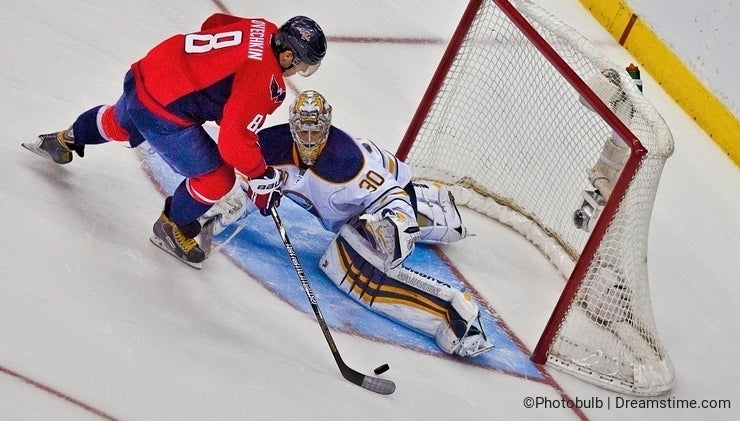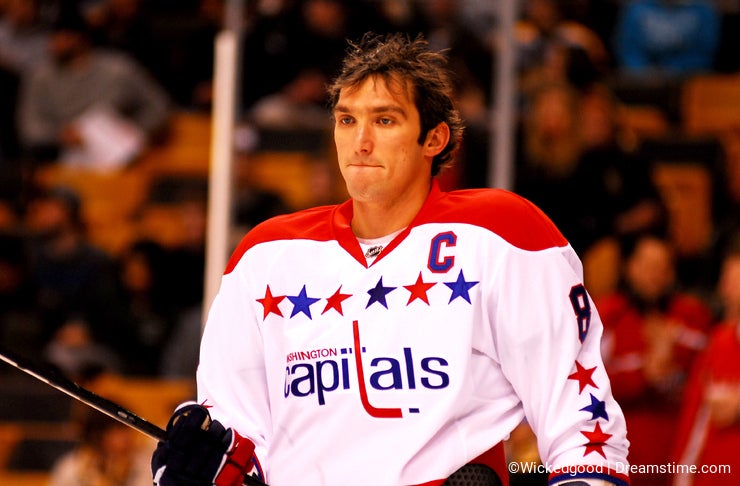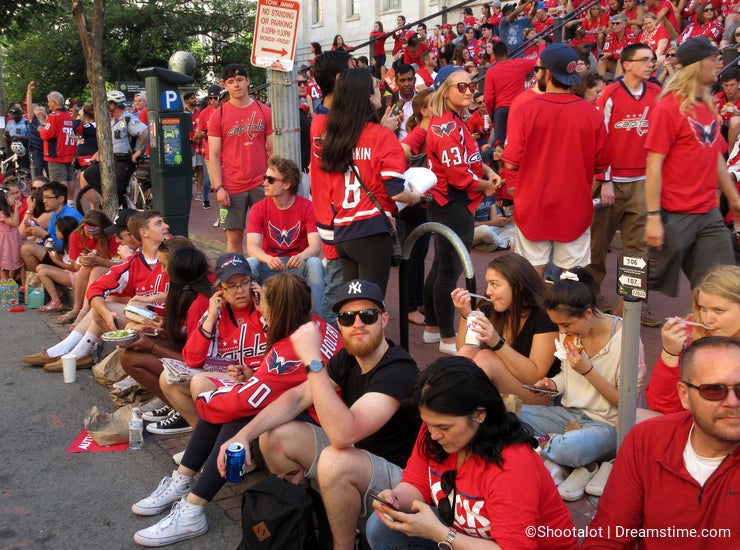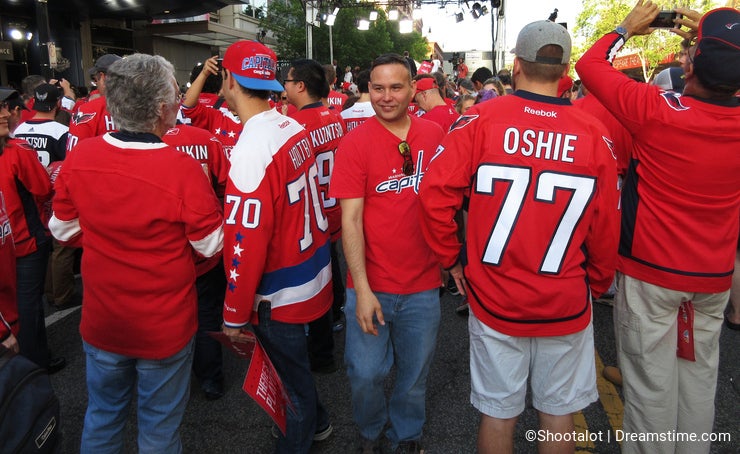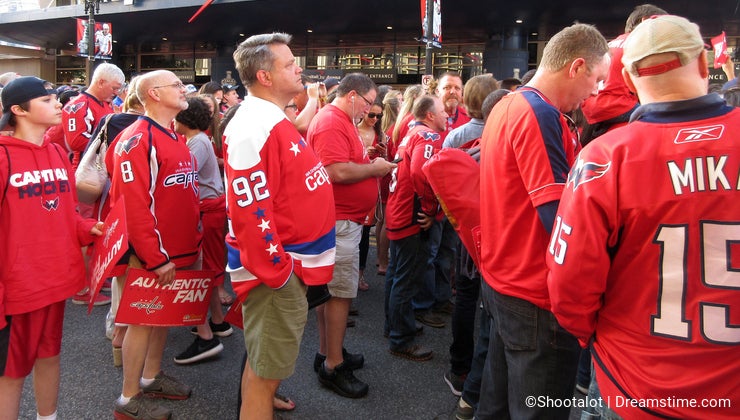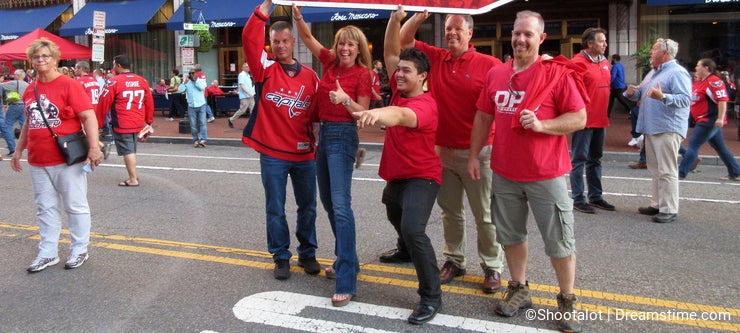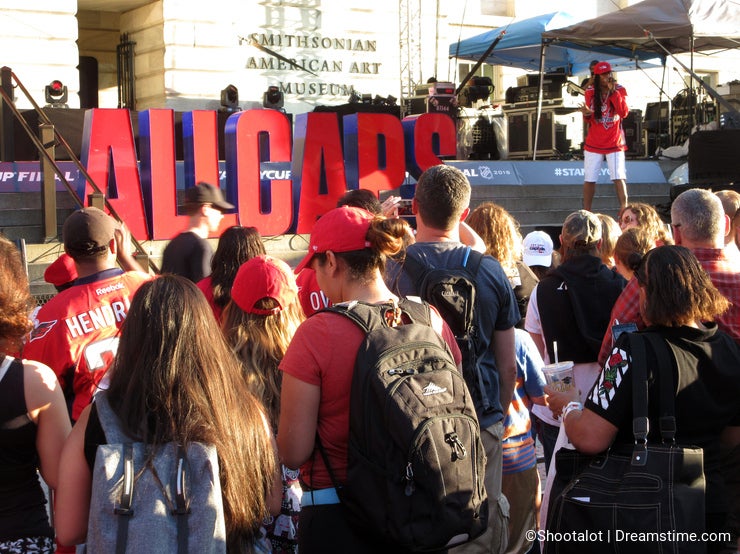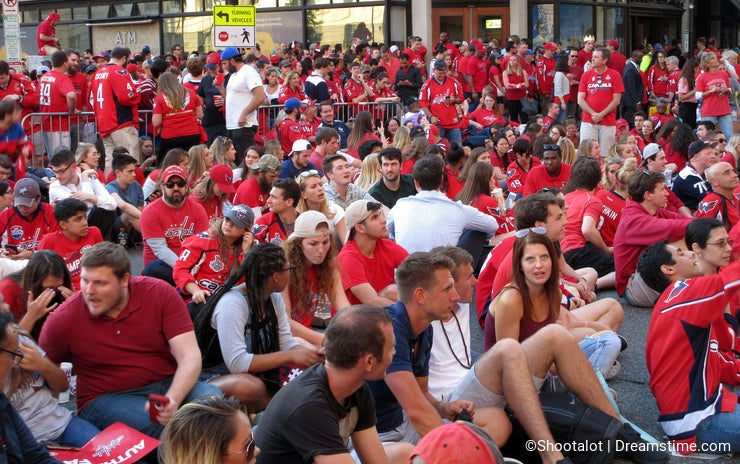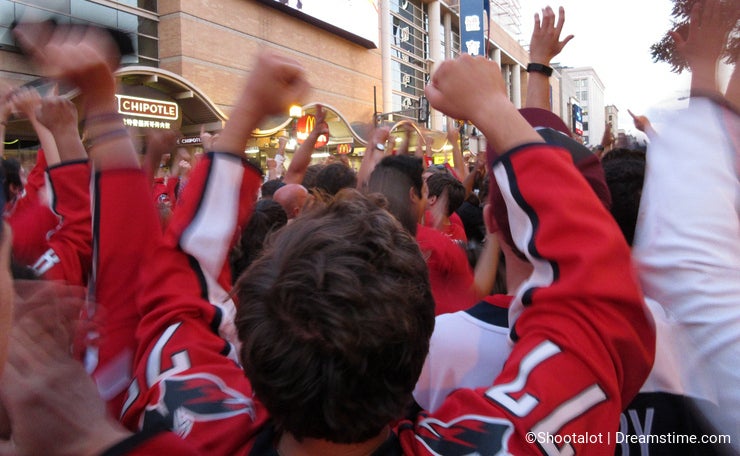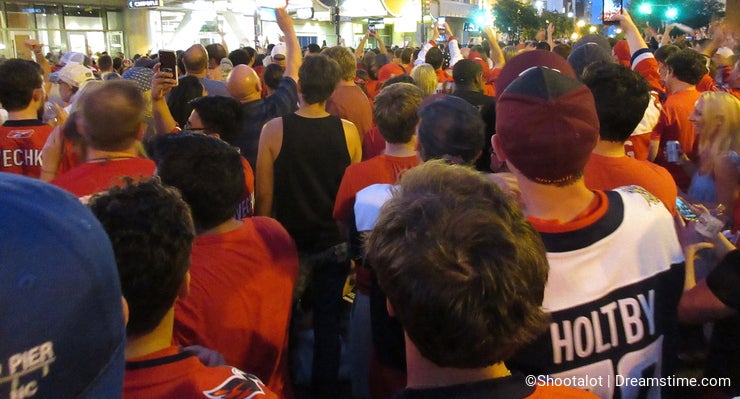 Photo credits: Photobulb, Richard Gunion, Jerry Coli.