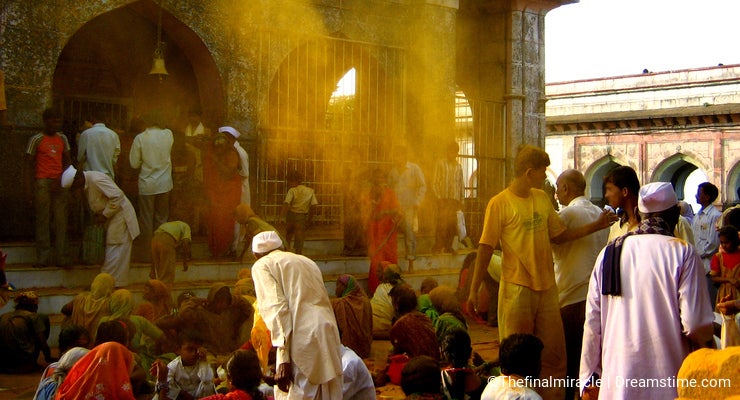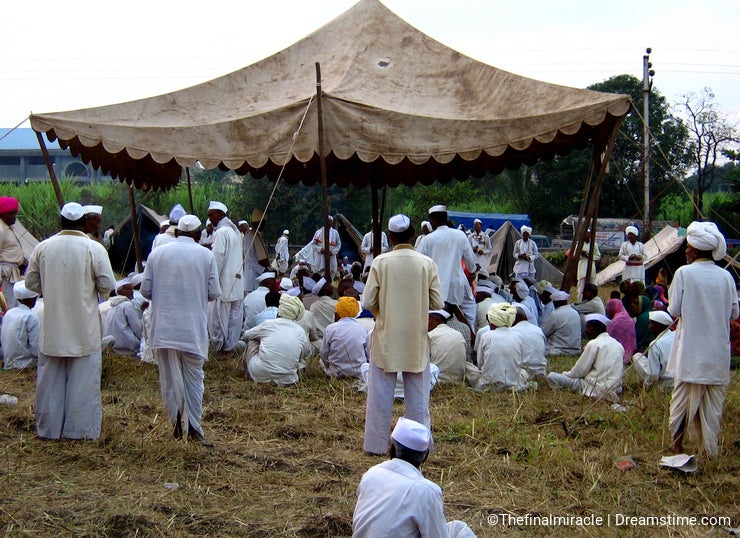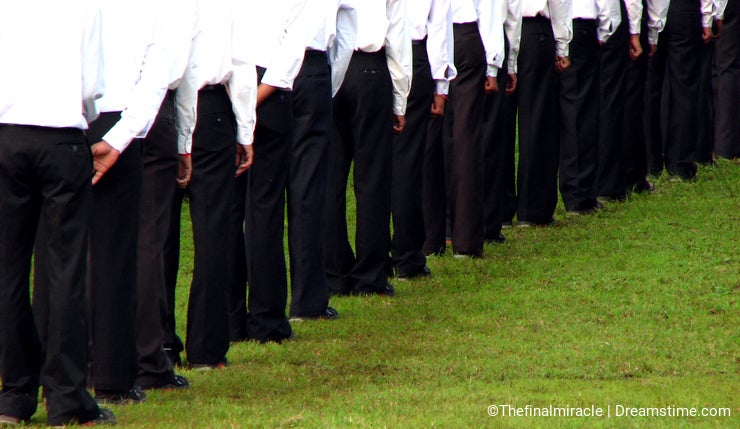 Shooting news based images can be quite challenging, especially if they are sports or religion related events that are having thousands of people attending or participating. How the hell is one gonna get model release for all that. There are sponsor logos, police to take care of the situation by keeping the crowd under control and many more people like vendors making their business selling goodies. Its almost a futile attempt to try shooting such images for stock…… one would think….. but think again!
Some background… lets start from a basic point. A public place and a place that is crowded by regulars and new visitors everyday, how are we supposed to shoot the place without missing out any people. This especially happens when I want to shoot some monks or saints in Indian temples without going for a model release as they might get bugged in the routine, same applied with beggars. Not to mention the crowds that visit a religious place like this with devotion and might feel offended if they feel your lens pointed at them.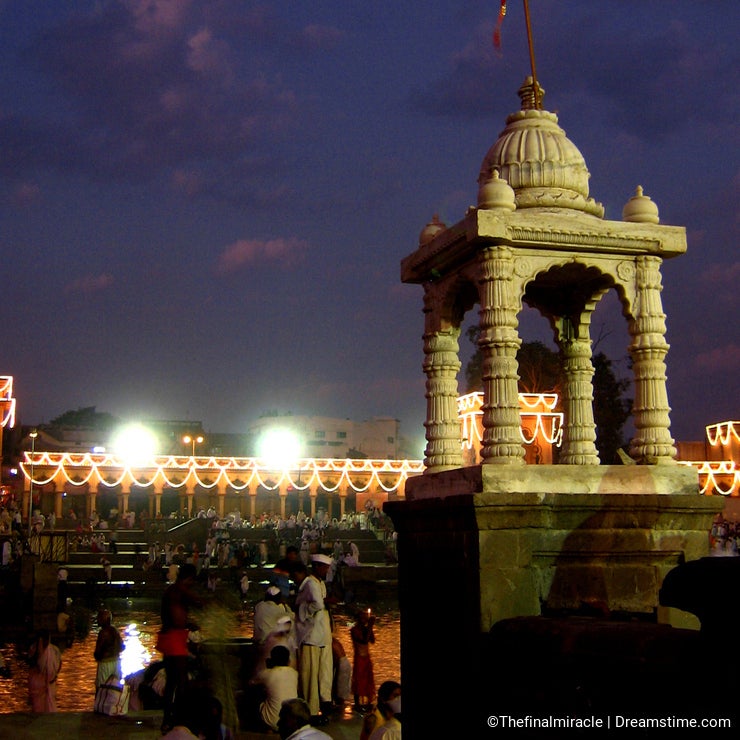 I am getting back to the main point about crowd & the news. News in India is mostly related to religion, festivals, riots or disasters. There are hardly any events worth capturing otherwise. There are things like sports happening but not on a huge scale worth being mentioned on an international front. Yes there is one huge sports event coming up in my city but that's almost after 18 years. I am trying to grab official passes as a photographer for that. But otherwise it is just things that amaze the world otherwise, something that happens only in India, spirituality, religion, culture and traditions which bring millions of them together in a single day.
Now let me take you to my experiences. All these photos will now relate you to how I happened to click them.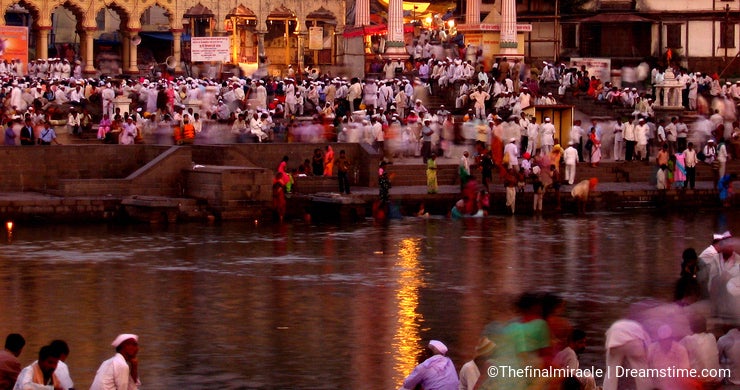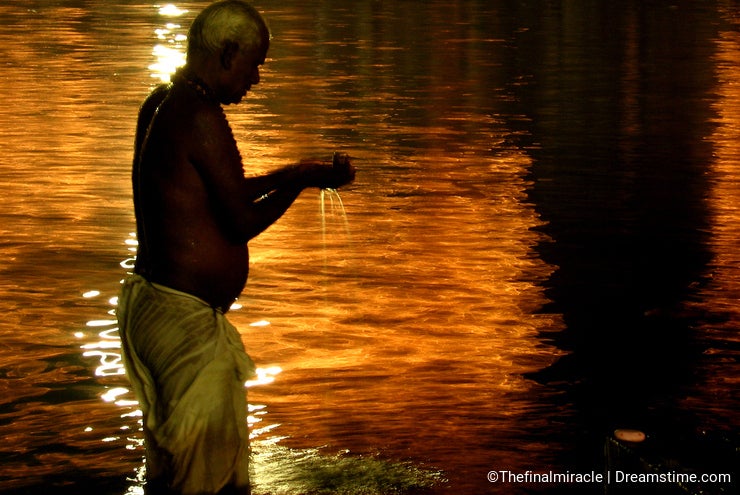 There is this pilgrimage which is occupied by lakhs of devotees in a day, every year. And every year there is something new happening out there. Nothing is the same except for the devotees, the god related to that festival and the name of the festival. When I started stock, I started exploring the side of the festival without faces yet with a crowd in it. It is very difficult because it cannot happen in hundreds of people fitting in your frame and not one person looking at you. But patience, risk and some crazyness in you can do the trick. I am enough weird and crazy being an artist.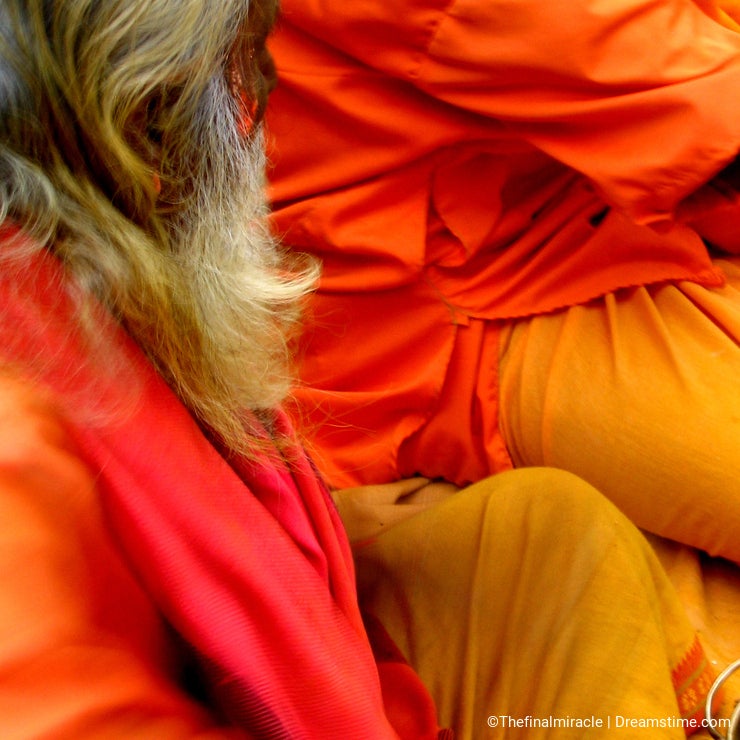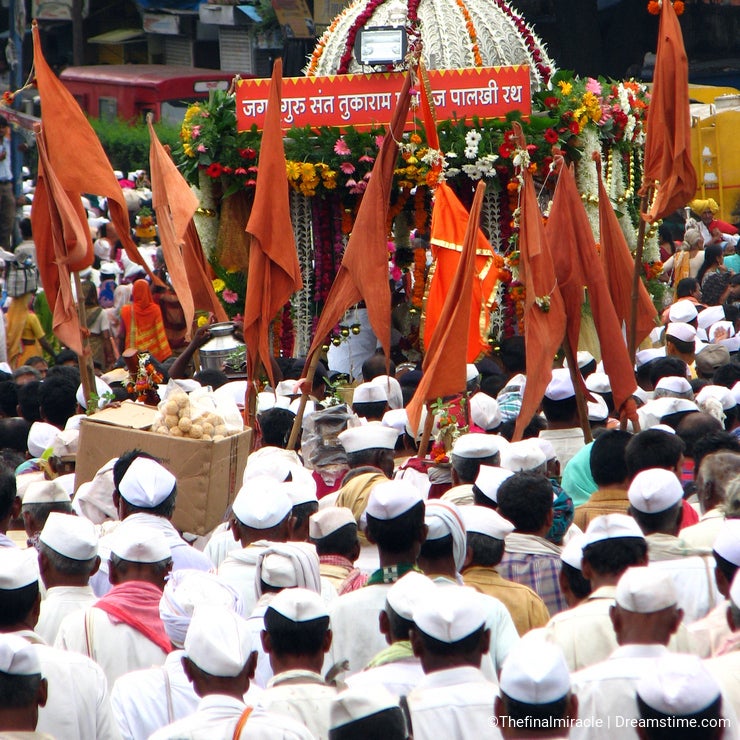 See the picture on this page of a man having a holy bath, I clicked him with thousands of other people on the other side of the river as I could manage to go through the dirt and sticky mud with all my guts in the night not fearing tropical snakes. The crows walking in the pilgrimage picture was a risky thing I did. Press photographers had climbed up on a fire engine and facing the walking pilgrims directly. I had an access to that but the it was in a prominent place with lots of banners and people facing the cameras happily. I chose a risky place. A bridge over railway tracks. The pilgrims were walking from the bridge to the others side. I was standing on the edge of the bridge, that's on the railings shooting people when the bridge was actually shaking with so many people suddenly walking on it in one rhythm, as they were mostly marching on the beat of spiritual songs called bhajans. One small shake, and I would have fallen down on the tracks. I don't need to mention that I wouldn't have needed a train to run over me because the height of the bridge was enough to kill me with the high-voltage electric wires that power the train which would have made me dance on my way down with my hair straightened.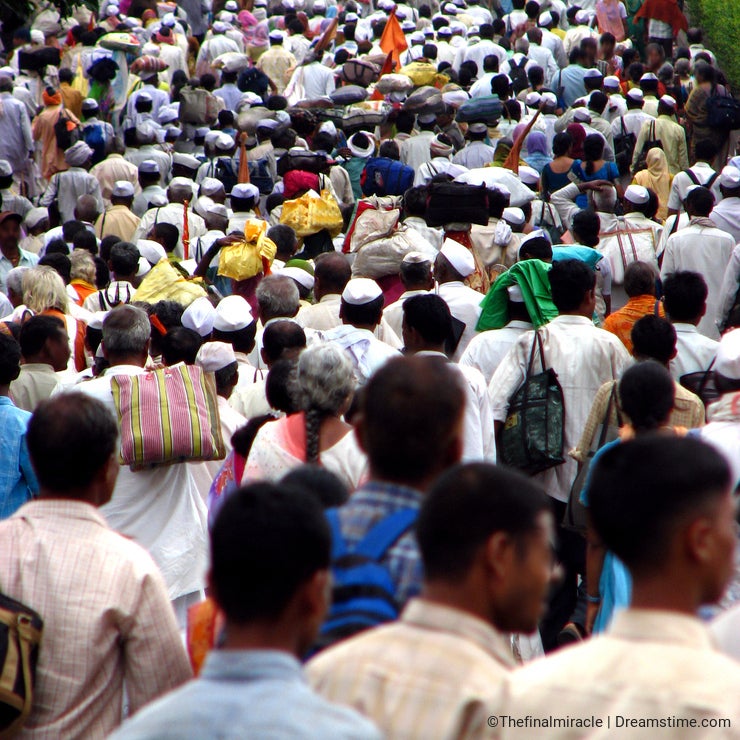 The result was great though. I got what I wanted. Great snaps, not a single face… Just thousands of people, from the millions that would never fit in a single camera.
______________
TheFinalMiracle