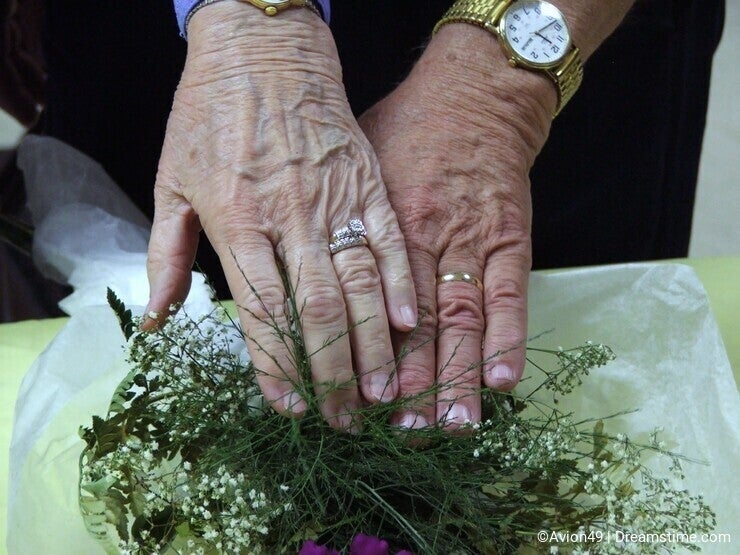 It was a morning like any other. After breakfast, he tinkered with the pressure washer he planned to use the next day to wash the mobile home. At lunch time, he came in to eat and then sat with his wife to watch a game show or two. He was bragging to her about how well he'd done with with the pressure washer. She turned her head towards the TV but then heard a heavy sigh from him. The things he'd been holding in his hands slipped to the floor. She called him several times before dialling 911 in a panic.
The EMT's were there quickly and 7 or 8 of them worked on him for quite a while before loading hims into an ambulance and speeding to the hospital. She followed them with her heart in her throat. Once inside she was ushered to a waiting room. After a while, a doctor approached with heavy steps. "I'm sorry, we did everything we could." he said. Stunned shock struck her. She gathered herself and made her way home to start making calls.
It was about 6:30 when the phone rang at my house. Glancing at the caller ID, my husband joked "What did Dad do to the computer now?" I answered the phone brightly and asked my step-mom how things were going with them. "Not too good, your dad just passed away." If my step mom hadn't have sobbed right then, I wouldn't have believed her.
My dad was 84. The photo I've included here couldn't have been named more appropriately.
In Memorial, Kenneth P. Grebe, Sr. June 9, 1925 - Oct 2, 2009.