Obsessions
Within my general obsession with photography I have developed numerous small sub-obsessions. Whenever these crop up I want to go and photograph that same thing again and again until I get a photo that I am happy with, or until what will become my next obsession pops up: usually the latter happens first. At that point, I abandon my existing obsession like a once new toy, and immerse myself in the latest fad. And so it goes on, until eventually I chance upon my most comforting subject once again, exclaim with a delighted feeling of reassurance, and hug it close to me like a lost teddy bear.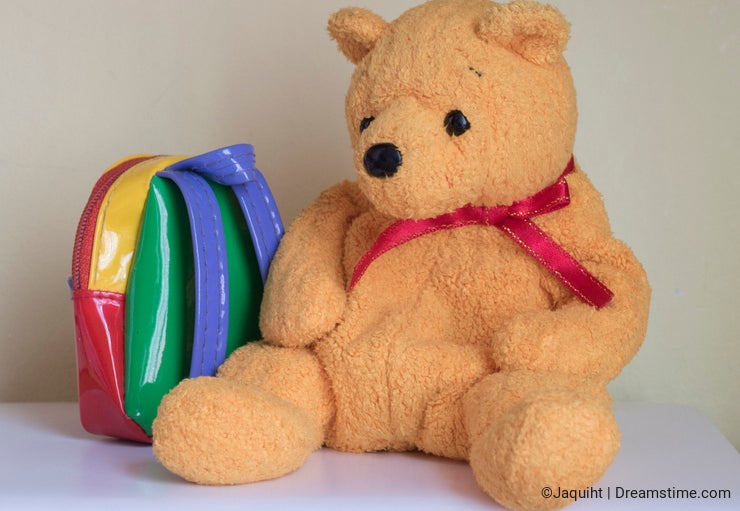 My faithful teddy is, I think, macro photography, and especially damselflies and dragonflies. However, over the past two weeks I have been rediscovering an obsession with swans. Usually this is a winter obsession, as I find white swans on sunny days a bit awkward to get right. Especially as the mute swans I know like to sit in direct sunlight on dark ponds with scant regard for the difficulty with exposure that this gives me.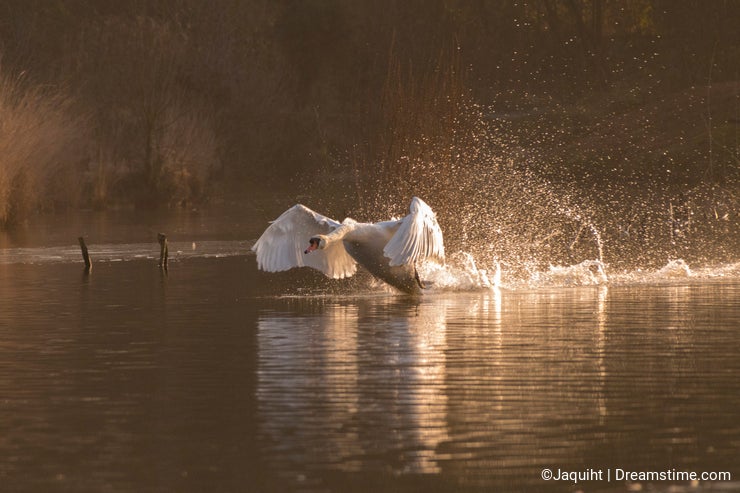 However, there is a colony of black swans here in Southampton, who are not quite so difficult. My current infatuation is not my first obsession with the black swans: that happened about three years ago, when there were just two of them. At the time my son and I were looking for mutually pleasurable walks to take during the summer holidays and devised a route along a boardwalk between the main railway line and the River Itchen. This provided a busy train track for him to observe and a large number of mute swans for me to talk to. It was here that the two black swans first came to my attention, standing out gracefully amongst their white cousins. For reasons of beauty and convenience, they became my summer love of 2014.


Over the years, they have moved up the river, and increased in number: on the last count I saw thirteen of them and they often visit a little pontoon in Riverside Park which is a popular place for feeding ducks and swans. The pontoon is quite close to a miniature railway track where my son occasionally runs the little steam engine that he inherited form his grandfather. Usually when I am there I am transporting the steam engine on the back of my bicycle, so photography is quite tricky. However, a couple of weeks ago I was passing by on my way to somewhere or other with only a backpack full of detritus, so I thought I would stop off and see how my old favourites were.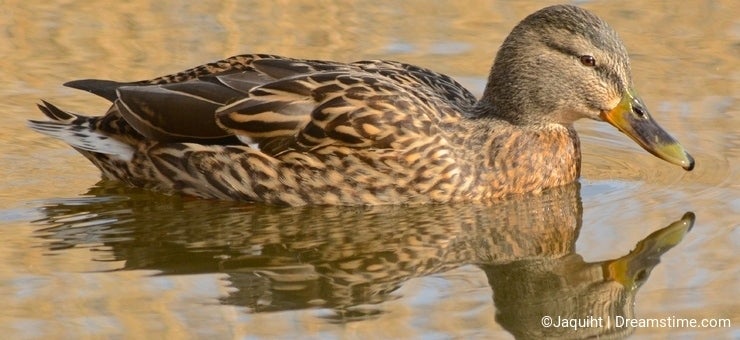 The swans did not disappoint me: they came over promptly, in good numbers, and positioned themselves on the best side of the pontoon light wise. As I gazed at them though the lens I recalled how much I loved their delicately frilly feathers, petite physique, and slightly offended demeanour. A week later I returned to feed my renewed obsession.

The pontoon from which I like to photograph the black swans moves up and down with the tide. At low tide it can be a bit of a precarious journey from the parkside down the steep and slightly slippery walkway onto the little step that takes you to the pontoon. At high tide the walkway is pretty much flat. By chance, on this particular occasion the water was high and I did not have to clamber down a 45 degree slope clinging desperately to the railings. I unpacked my camera and flask (it was summer in England, so I had a warm beverage with me) and waited.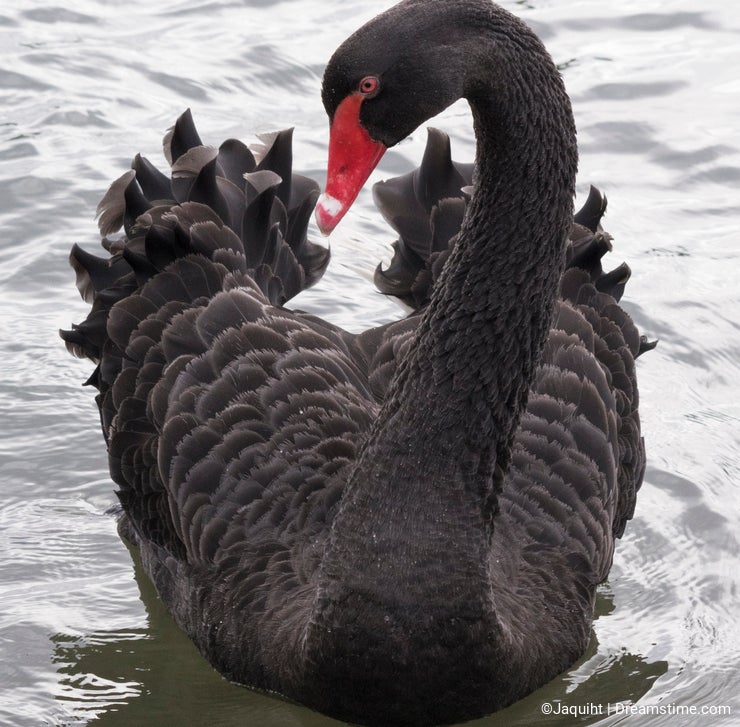 The swans were again prompt, attentive, and co-operative. I was snapping away happily when it struck me that not many children had been down to feed the birds in the past quarter of an hour or so. There is usually a steady stream of them, especially during the summer holidays, so I glanced across to see if a major incident that everyone except me knew about had caused the evacuation of the park. Everything seemed pretty much as usual, except for a child screamingly insisting that he wanted to come across and feed the ducks, whilst his mother quietly but firmly restrained him. The reason was that the step from the walkway to the pontoon was submerged, and he was not wearing wellies.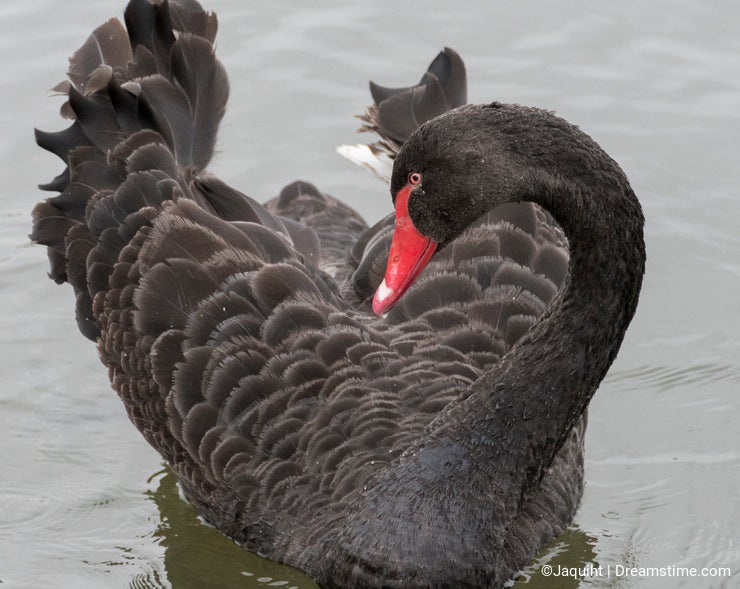 I was also not wearing wellies, and the tide was still rising. Several passers by helpfully commented to one another that they had not seen the water come up above the step before. A few children pointed at me and spoke to the adult with them. Luckily I could not hear them. If they had been saying : "But that old lady is over there having a picnic" in response to their parents and grandparents telling them they could not go onto the pontoon I would have felt bad for inadvertently making things difficult. If they had been asking: "Why is that old lady sitting out there pretending she is shipwrecked on a desert island?" I would also have felt awkward. Despite the considerable unspoken social pressure to move off the pontoon I decided to stay put. Having to roll up my jeans and paddle off didn't really appeal to me, and the pontoon was higher than the step by a margin of at least two centimetres. So I sat there enjoying a rare and coveted interval of peace and quiet, with no-one wobbling the pontoon whilst I tried to take photos. I ignored the stares and questions being raised concerning my sanity from the local population, and my own feelings of mild guilt at the pleasure I derived from not having to share the playground with anyone.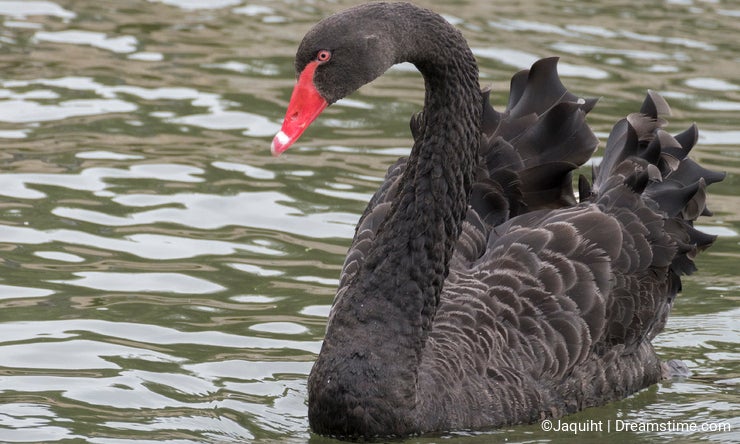 After about half an hour the water went down and I strolled, nonchalantly, off the pontoon, as if I had not been the local sideshow. The rather chilly start to the day had given way to some sunshine, so I cycled through Southampton Common on my way home. Here, I met the dragonflies. I reached out and grasped my teddy bears with loving hands, comforted by their familiarity, until the next shiny new toy temporarily wins my unfaithful photographic heart.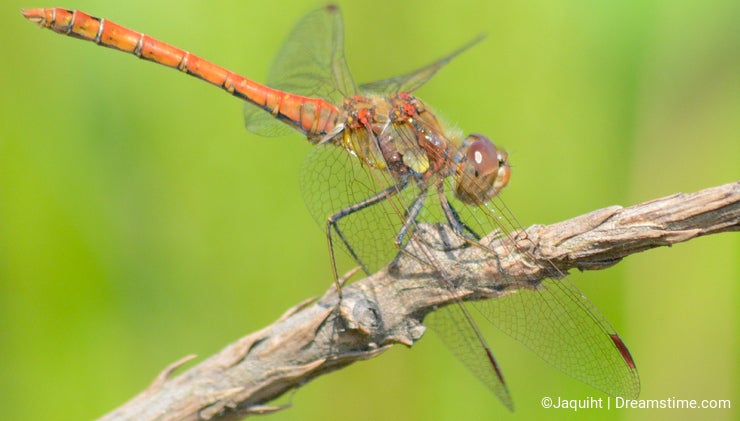 Photo credits: Jaqui Taylor.