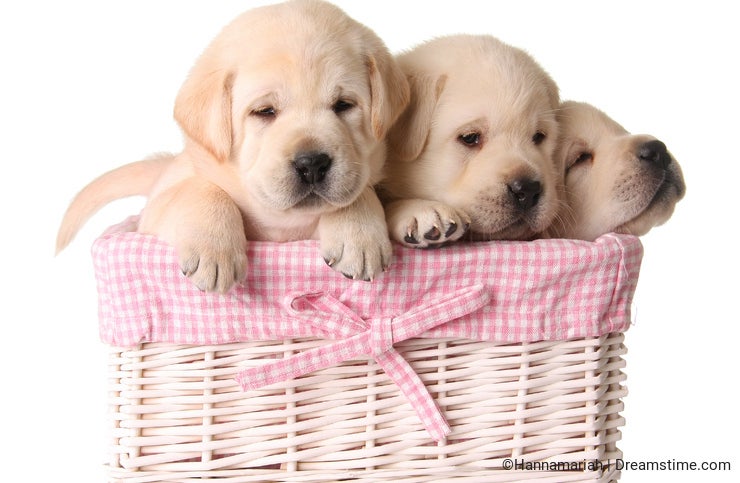 I've done a lot of pet photography but this was my first chance at shooting a litter of puppies. The breeder had invited me into her home and although I would have much preferred to shoot in my own studio, I understood her concerns about taking the puppies out of their environment. For the first shoot the puppies were only three weeks old, their eyes were barely open and they weren't moving too quickly yet. We set up in the large kitchen on the counter and I was able to get some great isolations.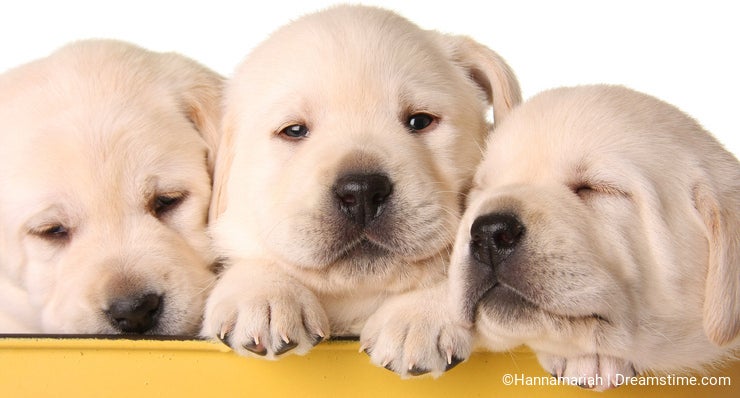 Since I quickly realized I wouldn't be getting any cute expressions from such young puppies, I mentioned to the breeder it would be nice if I could capture them while they were sleeping. She said she could arrange that easily and then proceeded to take each puppy in her hands, throw it high up in the air, (all while safely holding on to it), then dropping it way down low. Just like that, one, two, three, four puppies, fast asleep.
Apparently a little known trick that works only on very young puppies. I'm not saying I recommend it, I'm merely sharing the process of how I got the picture.
Four weeks later I returned to photograph the same puppies a second time. This time I hoped they would be more aware of their surroundings, specifically me and my camera, so I could get some of those cute puppy expressions. As soon as I arrived with all my equipment, I realized that the kitchen counter was no longer an option. The puppies had doubled in size and were running around everywhere.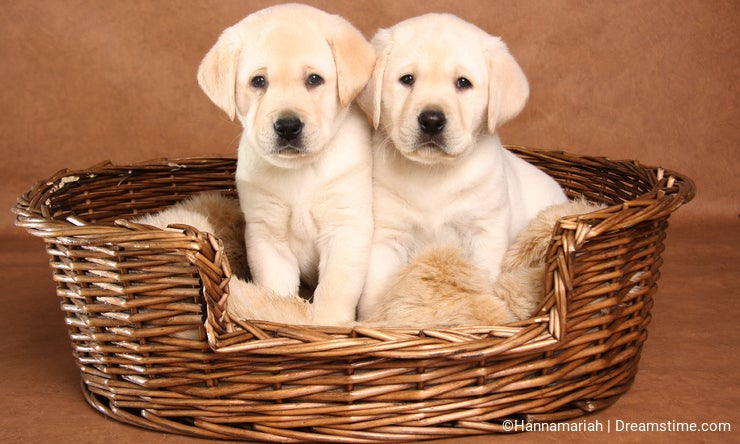 I knew that if I couldn't bring them up to my eye level, the only other option was for me to get down onto the floor. I had brought a large background which we taped to a cabinet and laid out onto the kitchen floor. I was very fortunate to have the help of three people and there was no way I could have done it without them. Two helpers would pose the puppies on the background over and over again, then jump out of the way very quickly each time, so that I could get the shot.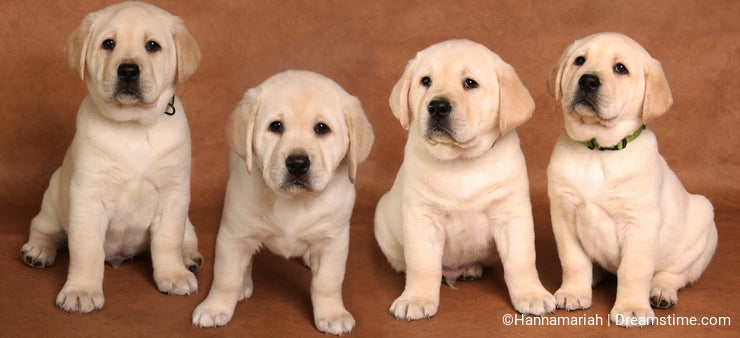 A third helper stood over me as I laid on the floor and used a variety of noise makers, (including pots and pans), to get the puppies attention.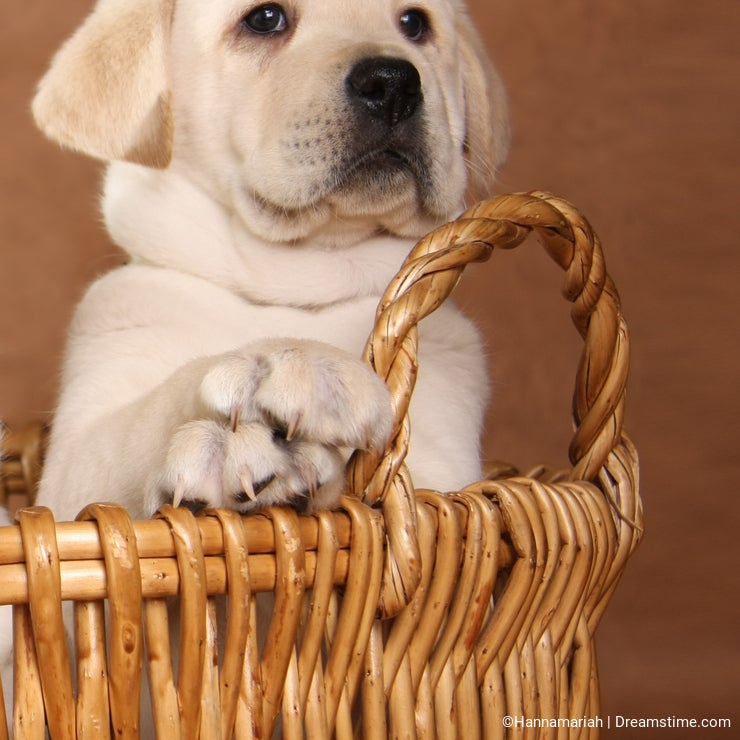 It was exhausting to say the least, at one point I had two puppies chewing my feet and a third on my camera strap as I was trying to capture puppy number 4. But it was all worth it as I was able to get some great shots. The breeder was thrilled the results and has invited me to come back in nine weeks to photograph a new litter, chocolate labs this time. Hopefully the weather will cooperate and we can work outside. In the mean time I'll be on the lookout for new props and backgrounds.