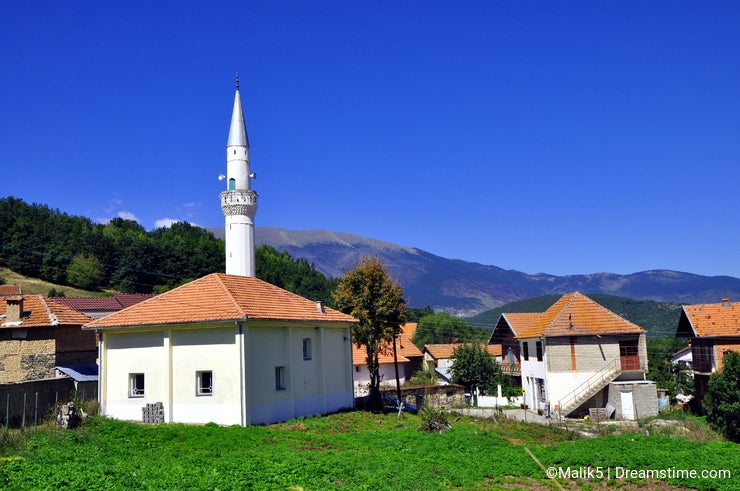 One of the oldest mosques in the Balkans in the village Mlike, Kosovo.
The mosque was built in 1289th the Gregorian calendar (688th Sefer AH) and reconstructed (expanded) by Ahmet aga 1822nd the Gregorian calendar (1238th AH). This fact proves the memorial plaque that was written in Arabic. The mosque was built by Muslims before the arrival of the Turks in the Balkans, for the caravans that went to Dubrovnik and other coastal towns.In the courtyard of the mosque is a cemetery with tombstones.
There are two graves, soldiers from Syria, and in this place several times a built turbe, but always falling down (during the day it was built by the villagers and at night turbe just collapsed, and after several such attempts villagers to abandon the building).
Tombstone with Star of David