Sometimes opportunities presented itself when we least expected it too.
Last July I went back to Malaysia for a holiday.
To maximize my time there, I came up with a to do list of what to shoot and when to shoot it.
I planned to shoot sunrise, and sunsets at the Malaysian beaches, fishing boats, the modern office buildings in Putrajaya (the Malaysian Administrative Capital) and a lot of other subjects for DT.
One thing that I did not plan to shoot was jungle scenes, since it simply did not cross my mind.
I was on my way to the east coast of the Peninsular Malaysia to a beach, driving along a the East Coast Highway (this highways cuts through a thick jungle and a mountain range) when I saw this beautiful sunrise. The sun was just rising up the horizon over a mountain shrouded by clouds. Somehow it rays still managed to push through the dense clouds giving a sort of surreal view.
I immediately stopped and parked my car, set up the camera and tripod and started to shoot the pretty view.
This is what I came up with.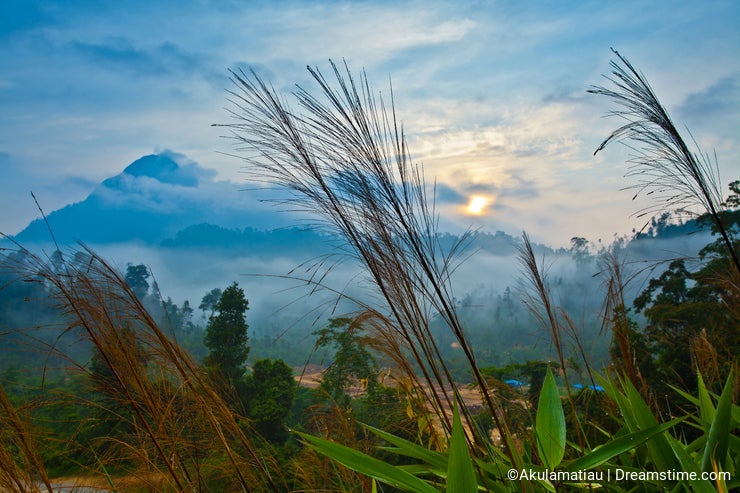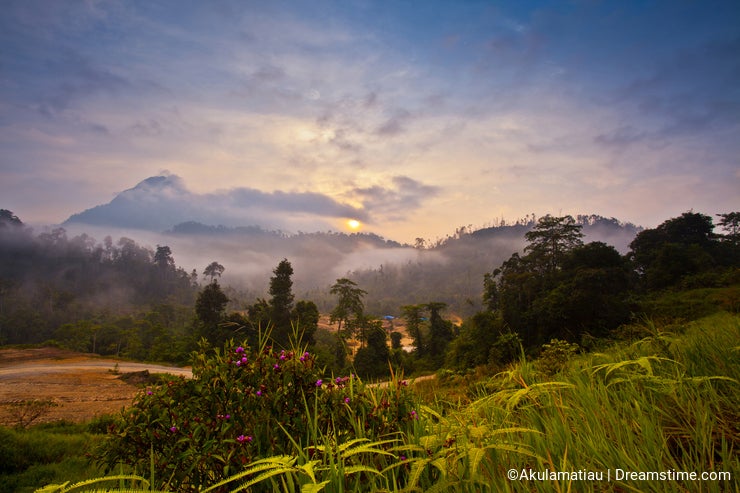 So the saying that we should always be prepared is true. We have to be prepared (with our cameras) to capture it.
Otherwise it will only last in our own memory and it cannot be shared with everybody else.
Which to me is rather unfortunate, isn't it?
Cheers.