Otter Encounter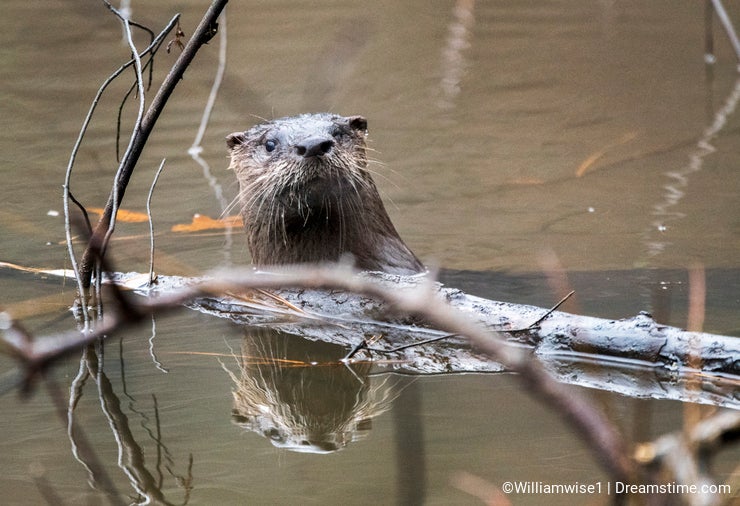 Taking a walk through the trees surrounding the more secluded upper pond behind my office in Walton County, I again stumbled upon one of the North American River Otters that frequent our muddy brown Georgia pond. I had previously photographed this individual on another pond about a quarter mile away. How do I know it was the same otter? His left eye is damaged or has a cataract.
Because of his vision impairment, he didn't see me right away, but most definitely could smell me as I was standing only twenty feet away. He raised his body up out of the water, sniffing the air and snorting. As soon as he was convinced I was near, he shot under the bank and disappeared.
I investigated a bit further and found a couple of entrances in the bank and just up on the shore. Most certainly this was a den site! And not too far from one open were several big piles of… well, you know.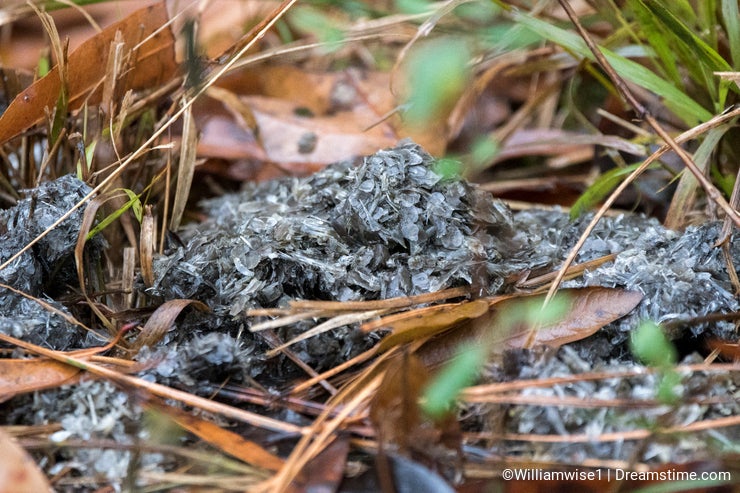 The river otter is a fish predator. Obviously these cold blooded bream were the main staple of this guy's diet. Piles and piles of fish scales lay around the den entrance. Yes, that is river otter poop… or "scat" if you wish to be more scientific!
Photo credits: William Wise.