Palm Sunday in Ukraine
Palm Sunday, as everywhere is celebrated exactly the week before Easter!
Christians come to the church for the service of God, taking with them the willow branches. Willow branches, because in Ukraine there is no Palm trees and nowhere to take palm leaves.

After the Divine Liturgy, people create a passage in the middle.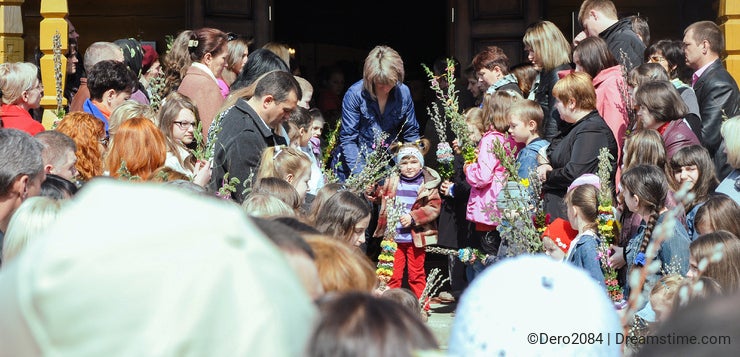 Now comes the priest who sprinkles the willow branches with holy water and bless people.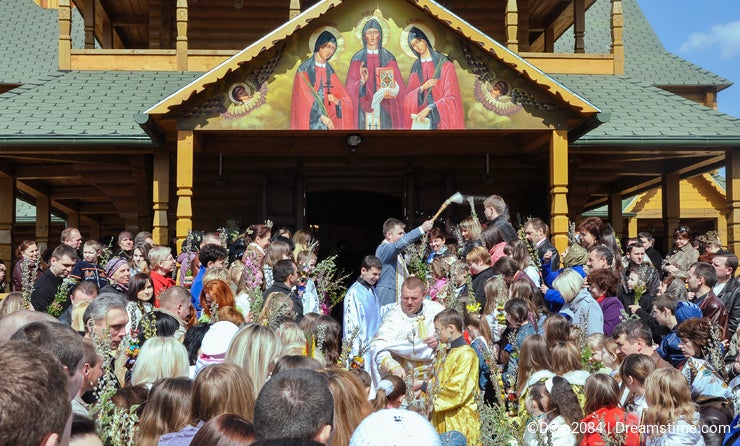 After that, people are greeted, easily beat each other with willow branches and saying: "Not I'm beating - willow beats, from now a week will be Easter".
Best wishes from Ukraine,
Roman
Photo credits: Roman Demkiv.
To provide you with additional information about how we collect and use your personal data, we've recently updated our
Privacy Policy
and
Terms of Service
. Please review these pages now, as they apply to your continued use of our website.