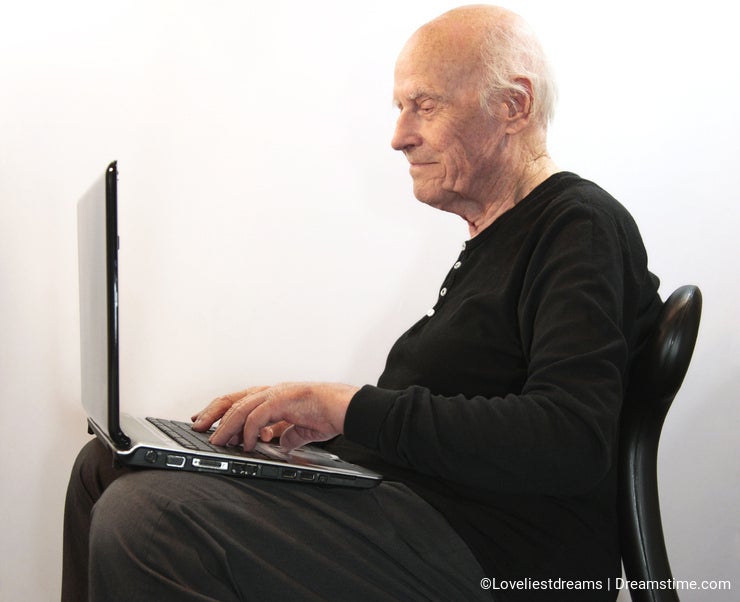 James was born December 28, 1922.
He was an Airforce pilot, with a passion for computers for over 30 years.
He loved adventure and traveled the world all his life.
This year, in March 2010, he was diagnosed with stage 4 stomach cancer. He will remain in his favorite place for the rest of his days, to ensure he passes away peacefully at home.
Although he is 87 and has remained very active until 2009, his diet was very poor all of his life, but he enjoyed every bite of it, to the fullest.
Recently we've discovered that raw honey cures the H Pylori bacteria that causes stomach cancer.
Despite this tragic news, he lived a long and very happy life.
I've had the honor and joy of photographing him and contributing his photos to Dreamstime, since I began my journey into commercial photography in 2007.
We've had great times, and great laughs through these pictures.
He lights up with pure delight, whenever I tell him, "Look dad, you're a famous star, they buy your photos all the time!".
This has been a great gift at the end of his life as a Golden American Model!
His memory will shine bright through every photo!
We share our sincere gratitude to Dreamstime for being what dreams are made of!