Perseids Meteor Shower in Washington DC
On August 12-13 I made an attempt at photographing the Perseids Meteor shower just outside my condominium home in Washington DC. The Perseids Meteor shower is created by the earth's atmosphere colliding with ice and or dust particles from the comet Tuttle. Fortunately where I live it is fairly dark with limited lighting though better places to photograph the meteor shower are outside the city. My results were modest at best. I set up on the lawn outside my condo at about 3:00 AM or later each night of August 12 and 13. Camera was set to manual exposure at F4.5 and time exposure of 20-30 seconds at ISO 1600. A zoom lens 14-55MM and Sony A series camera took the photos with lens set to its wide angle setting to cover as much of the sky as possible. Tripod support was used and shutter was released by pressing button very gently. This is what articles on the internet recommended. It may be advantageous to open up the lens to F2.0 if you have a good quality lens. Manual focusing to infinity is necessary or pre focusing on distant objects is necessary to avoid out of focus images.
Perseids meteor showers usually originate from the northeast sky and travel to other parts of the sky. Try pointing the camera to the northeast and then other portions of the sky as a meteor can appear anywhere. I found it frustrating to time the exposure to any meteor trails. I was outside for maybe an hour taking many time exposures before I recorded my first meteor trail. Two photos of a faint meteor trail or a satellite traill were taken. Satellites move slowly across the sky, meteor trails are very quick-1/4 second or less. I also took some photos of the starry sky on August 14 but no luck getting a meteor trail. Nighttime photography is an interesting experience being alone in the pitch dark-I even saw a fox prowling around the lawn. An ordinary neighborhood may be an interesting subject at night. Here are my results and some results from other photographers here. Best of luck if you try your hand at meteor shower photography.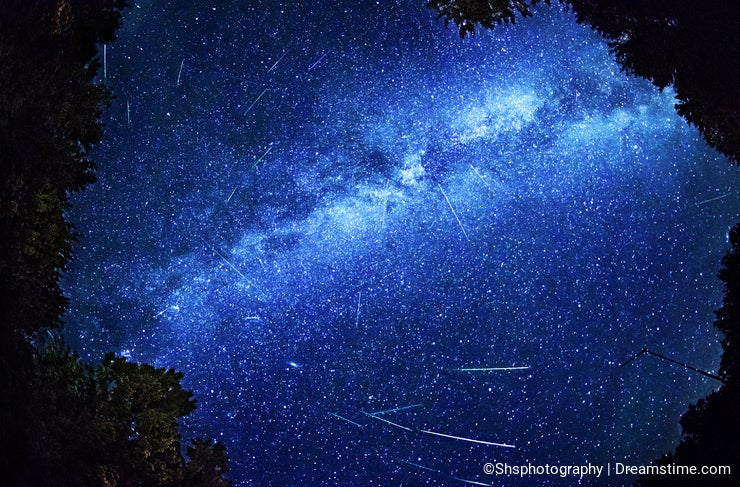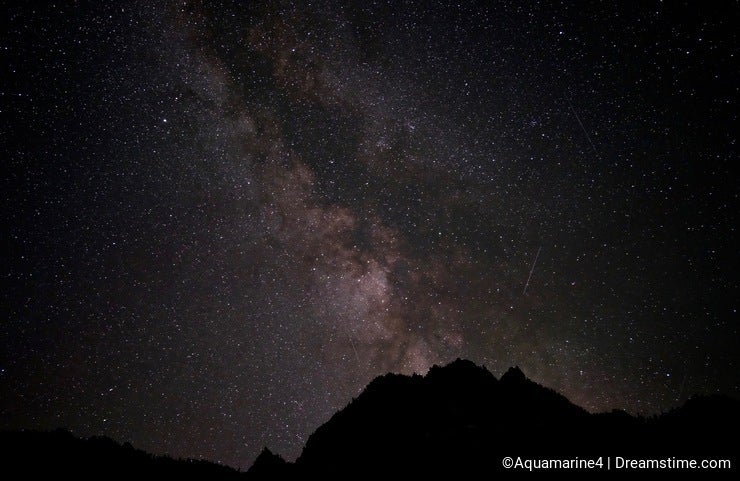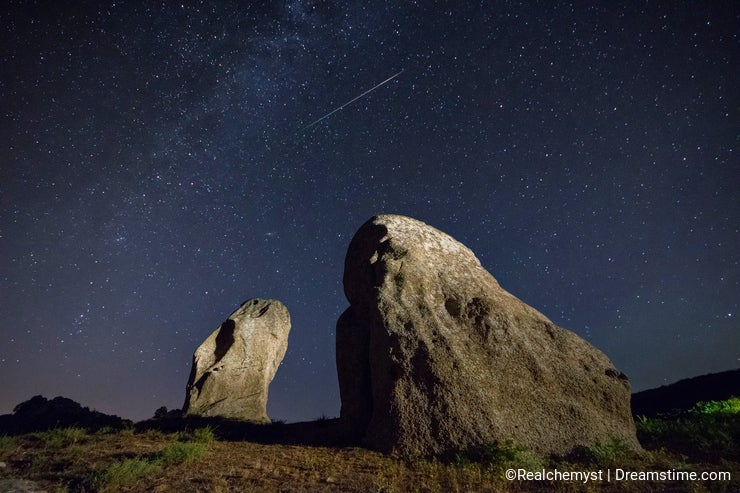 Photo credits: Aquamarine4, Realchemyst, Richard Gunion, Shsphotography.