A Personal Take on Nature Photography
When it comes to nature photography, the more you do it, the more you'll learn about it… and the more peaceful and re-connected with nature you'll become.
I'll write this blog based on my personal experiences and in my own personal way :)
Researching the location is essential, assessing light is vital, and being there ahead of the intended time is critical. That's why a partner who can be a supportive assistant is part of my modus operandi! My husband is always there to support me in the simple photography nature getaways in our country, to drive me to distant places on our trips abroad, to prevent me from going to some dangerous or secluded areas I often obsess about, and to tell me to take the photo anyway when the elements turn out to play against the photo I imagined.
Yes prepare yourself to be disappointed because, unfortunately, you cannot control all the variables that exist in nature photography… but by all means take photos, especially if it's a once-in-a-lifetime trip!
- Other photographers may be in your desired spot you located the previous day at a popular location in the lavender fields of Provence, even if you woke up at 4:00 AM to be there! It's fine, there would be plenty of other cool locations:

- The morning mist, that you oh-so-hoped to capture in a particular photo in the rolling hills of Tuscany, might not be there… but it will be there for other super photo spots: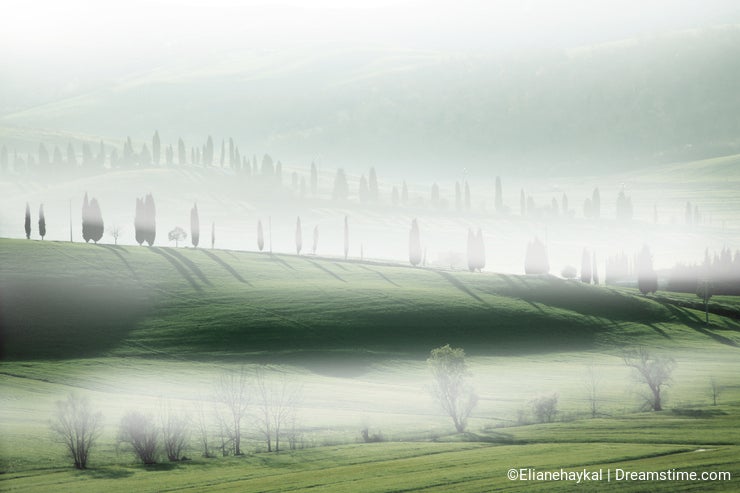 - The magical light & fog that the locals told you about might not happen on the day you went for the photo - even if weather forecasts gave it a high probability. If you go there another 4 times, you'll eventually catch it! It was easy for us because the location was in Lebanon, around 60 minutes away from home: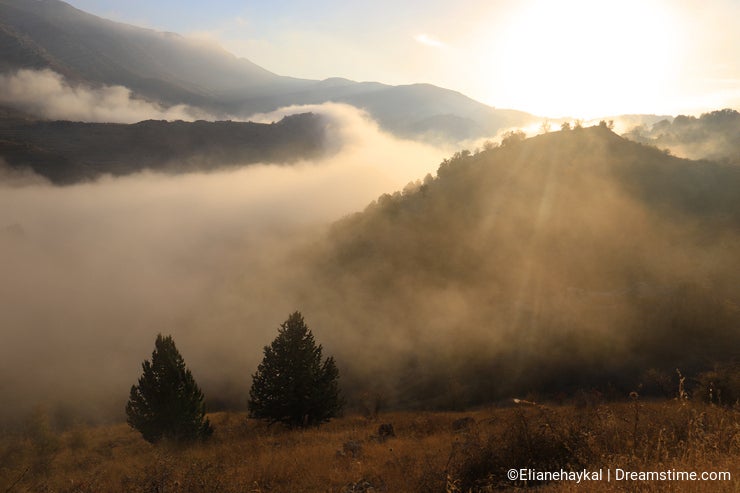 - You might arrive too late for the evening golden hour because the GPS decided it might be funny to test a scary mountain road instead of the more trodden one to the iconic Saint Jamnik church in Slovenia… it's fine, just capture it in the glorious light of the blue hour (I actually cried because of this, though):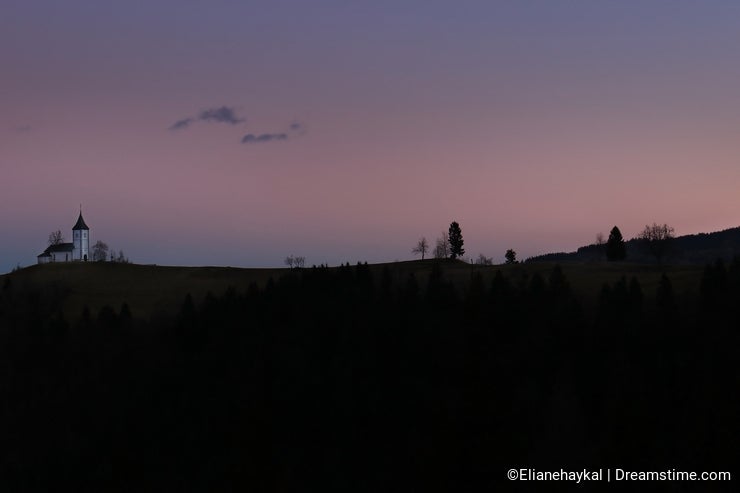 Other than that, just be hard-headed about having a vision and making it happen, even if your fingers get a bit stuck on the freezing metal of the tripod because you decided against wearing gloves to be comfortable taking the so-dreamed-about photo of Bled church. Amateurish I tell you... & as my husband told me before storming away, leaving me on that glacial morning to the warmth of our parked car!But I did take the photo after all, perfectly wholesome with the flawless water reflections, the chimney smoke beginning to rise, and the mist evaporating on the lake surface thanks to the first warming rays of the sun: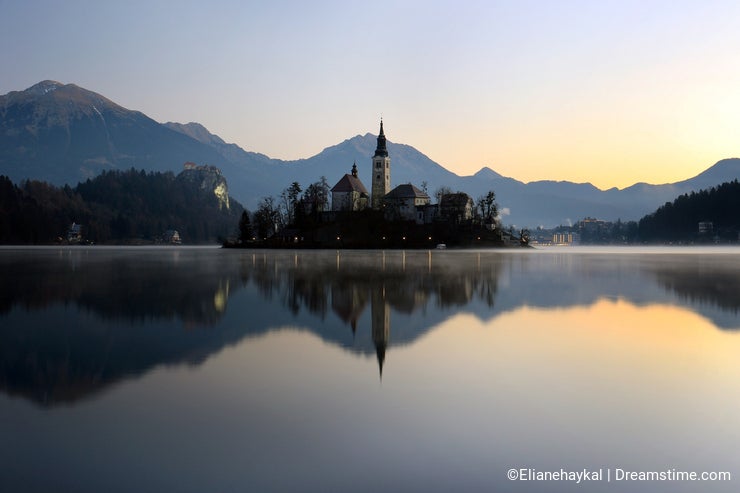 Be open to change your plans of reaching the Alphonse Daudet windmill on time upon spotting these 2 horses grazing in a meadow, engulfed by a dreamlike cloud of airy dust and flies that became ethereal fairies of light:

And always, always have your camera on you because you never know when a great photo happens, even as you're heading back to the airport to end a nice trip in Luxembourg!

Photo credits: Eliane Haykal.