Went to Perth last week and have some pictures. Few are already uploaded and few more to come.
Perth is beautiful and especially King's Park is a place from which you can enjoy the beautiful skyline of the city.
It has plenty of old and new architectural sites and that is one of the particular features I love most.
Several buildings of early 1900, or at least the facade are maintained while they are replaced by modern high rises.
My first priority was to capture the Perth skyline, but, unfortunately 4 out of 6 days are raining days there.
Although the strong wind and drizzling, I cross the swam river by boat to the south bank and took some photos of the city of Perth. But the worst is my Perth skyline photo at the back of Swam river was rejected by DT due to the image shake. It is possible although I used tripod because it was a very windy day.
Here are some photos...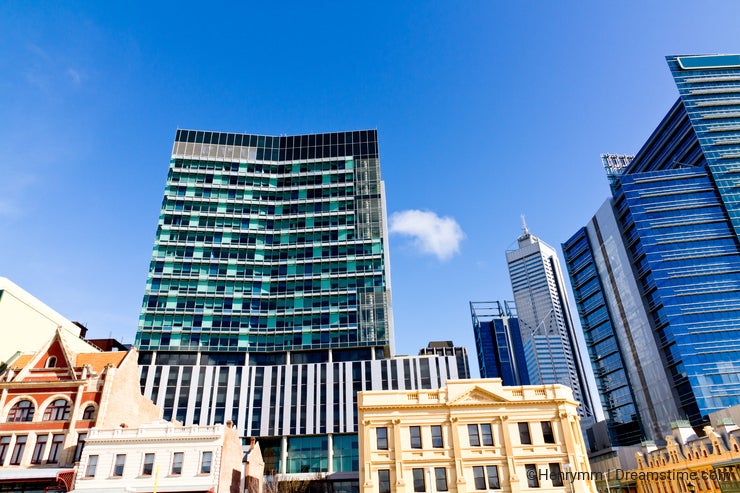 I tried to look around from Google earth before I went there, this building was still under construction and also the two older buildings at the front are under renovation. So now it has new and old architectural site, I love it.

This is London Court, a shopping mall, must to see is one of the olden day architectural structures situated in a car free zone mall street.

Another corner of Perth with new and old buildings.

Don't you think that this is beautiful?
Don't you think that these historical heritage should be maintained?
Thank you for your time.
Cheers..