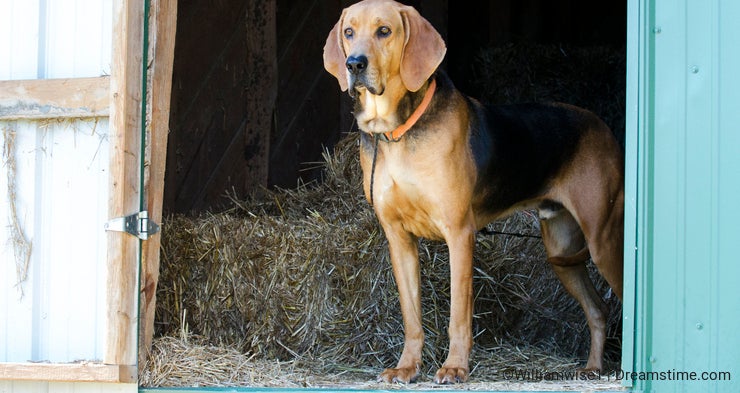 "If I had the room, I'd take him home!" I know, everybody says that all the time. But it was true with Ranger! What a big, handsome boy. I love hounds. Coonhounds, Bloodhounds, Walker Hounds, Bluetick Hounds… and those big, velvety, drooping ears are always so photogenic!
"Ranger" was surrendered to the Walton County Animal Control shelter by his owner on March 8, 2018. At least he was already neutered.
Not wanting to loose time on getting him on the adoption website, www.waltonpets.net, I took him straight outdoors for a photo session. Being late afternoon, all of my shady spots were gone. Since I don't like the look of the full sun shots, we walked over to the small hay barn by the Public Works compound.
I tethered "Ranger" to a hay bale so he couldn't keep following me out the door. I was pleasantly surprised how the shady interior of the barn went all to black on the portraits. The other shots with the hay bales in the background really give the feel of our rural, countryside animal shelter here in the South!
​"Ranger" was photographed for the Walton County Animal Control Shelter in Monroe, Georgia on March 8, 2018 and placed on the shelter's adoption website www.waltonpets.net. All stock sales go to support the adoption photography equipment and websites. Thanks!