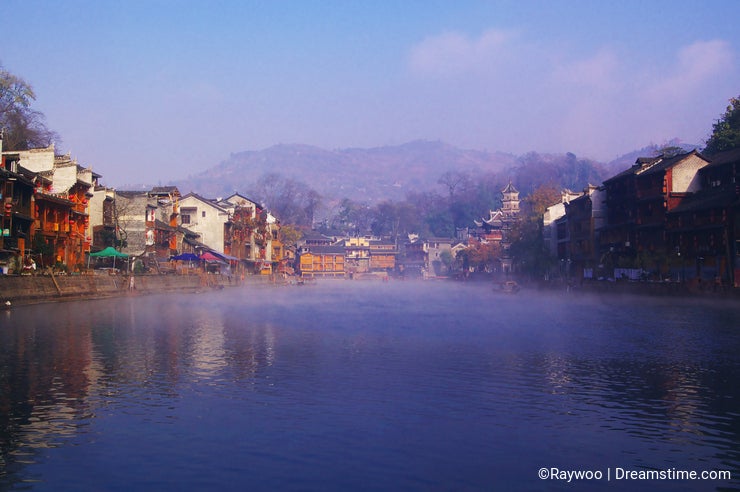 In China , Phoenix is the king of birds in the ancient legend, almost as famous as dragon. And also Phoenix is a placename. Phoenix(Fenghuang) county is located in the west of Hunan Province of China.it is one of the most beautiful town in China according to the description of New Zealand writer Rewi Alley.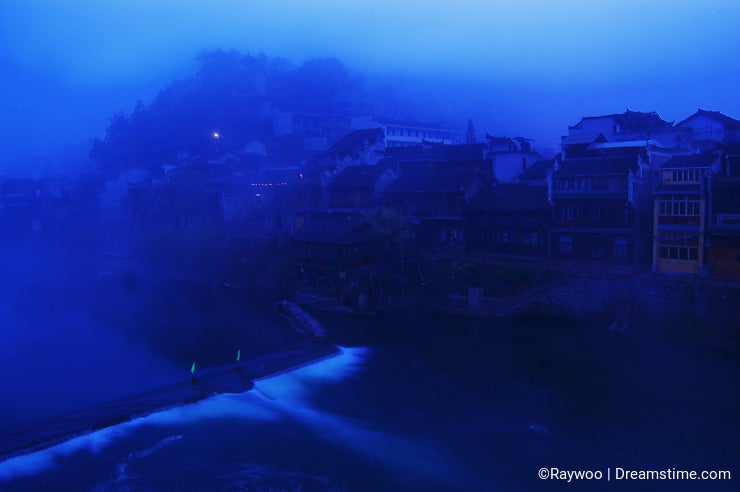 Here, you can see rows of small wooden houses projecting over the water along the tuo river, and ancient red stone Streets near the river.
Fenghuang is very beautiful, especially in the morning when the fog rolls up from the water.


The tuo river is not deep , but the water is very clear and pure, and there's many green weeds in it. The local residents like to wash their clothes in the river.