Photographing Female Physique Models
As a photographer of female bodybuilders, figure & fitness athletes spanning about 40 years at competitions and exhibitions, I have had access to many of the athletes and was able to arrange for subsequent private photo sessions. The model shoots were for designed magazine features, photo exhibits, calendars, and portfolios. I've found it is essential to relax your model through humor (self-deprecating jokes are much appreciated), tone, and sensitivity, explaining clearly that the session is a collaboration between yourself and the model. Often your subject will impart useful and insightful suggestions in a 2-way communication process. Discussions on apparel such as figure-outfits, posing suits, lingerie, accessories, and props should be made beforehand. Settings or photo venues may be indoors in a gym, in or adjacent to a swimming pool or at a locale with nifty extensive mirrors. Reflections can render stunning, creative and provocative images of a model displaying her sculpted, defined physique enhanced further with a sparkling, enticing face, perfectly aligned with that of her "identical twin sister.". Outdoors, nature settings are appealing as are iconic natural or man-made objects or buildings. Importantly, though, the setting should not compete with or distract from the model. You may have to work quickly in urban settings, such as near the Eiffel Tower, or perched on a bridge in Central Park, Manhattan, and a third party could be very helpful in facilitating quick and smooth wardrobe changes or when needed, in gently shooing away intrusive onlookers.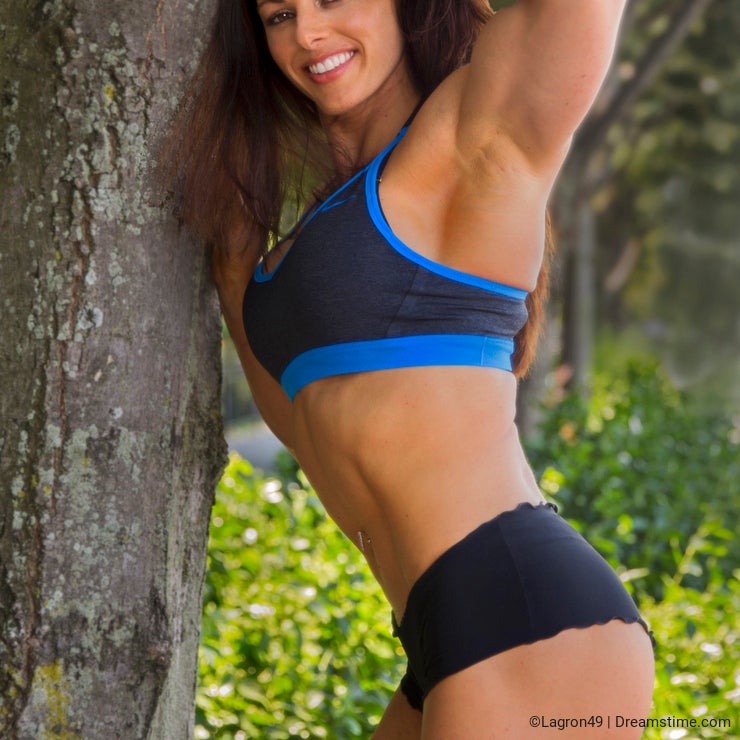 When possible, I share the images that I've taken as the session progresses, to reassure the model, inspiring confidence, and listening to her likes or dislikes. You must, of course, be sure that too many pauses do not interfere with the flow of the session. Don't be afraid to liberally sprinkle compliments throughout the session. A little empathy wouldn't hurt either. How the heck would you feel to be in her position? If you are not using a cable release and find the model's facial expression needs a tweak, try moving the camera slightly away from your eyes for a split second, achieving direct eye-to-eye contact. I've found this strategy is very much appreciated, even by frequently photographed celebrities on a red carpet.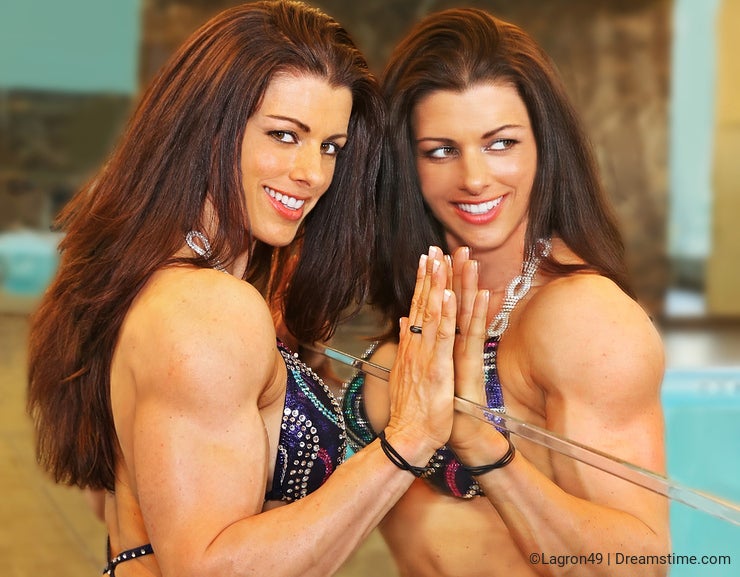 Sharpness and depth-of-field are important. A full-length body and facial image requires a smaller aperture to facilitate greater area in focus. There are also occasions when a 1.8 or faster portrait lens will be quite handy as well when a tighter shot is required. Flash diffusion softens the harshness and occasionally a diffusion lens filter will help for creating a dreamy mood or cover up blemishes. If a more slender figure appearance is desired, try shooting at approximately a 35mm range with a 24-105 lens. A bodybuilder, in peak contest condition may boast a ripped, hard physique, but rigorous training and dieting will take a toll on her face, adding harsh lines and wrinkles. Subtle post-production touch-ups do wonders to make the image pop. Also, try having an additional session when she is at her normal, off-season form. While it may not be as appropriate to shoot in a bikini at that time, she may, on the other hand, feel far sexier and confident in her "natural" and arguably healthier appearance and yet still dazzle in a sleeveless blouse, mini-skirt and heels emphasizing her shapely arms, curvaceous thighs and rounded calves.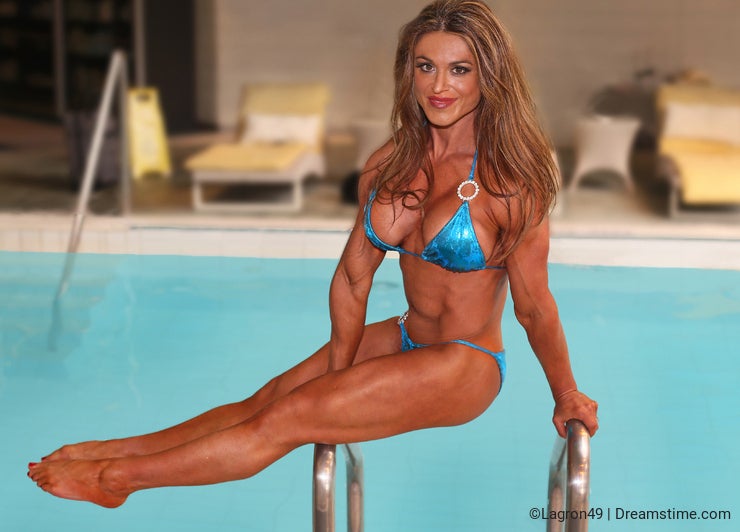 My equipment, understandably, has evolved significantly since 1980. Also, as I've aged and become closer to my orthopedist, I've eschewed the heaviest equipment and cart around a case on wheels. I Use a Canon 5D Mark 4 and a Mark 3. Canon's 70-200F4L I.S. works fine without the extra heft of the 70-200 F2.8. The Canon 24-105mm F4L I.S. and an 85mm F1.8 I.S. or F1.2 I.S. are helpful for bokeh for portraits and a 50mm F1.4 is useful for full-head and body shots. I use the 580EX and 600EX flashes with diffusers.
Above all, enjoy yourself and bring a smile to your model's face. And don't forget to pack a Santa hat for that holiday card photo!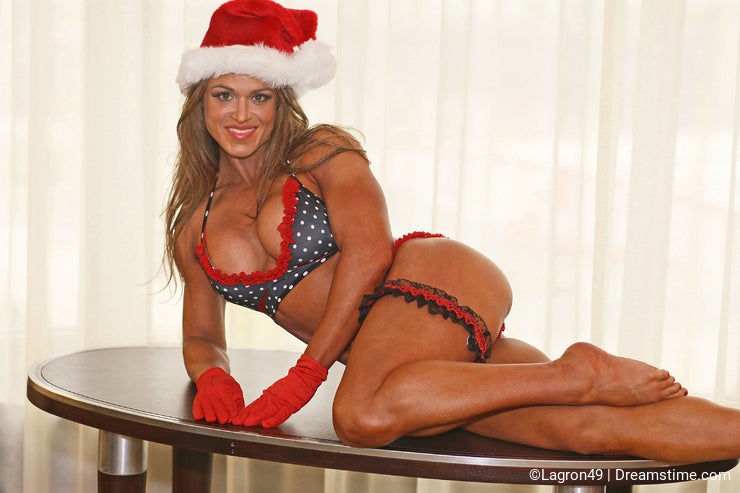 Photo credits: Laurence Agron.